About CBME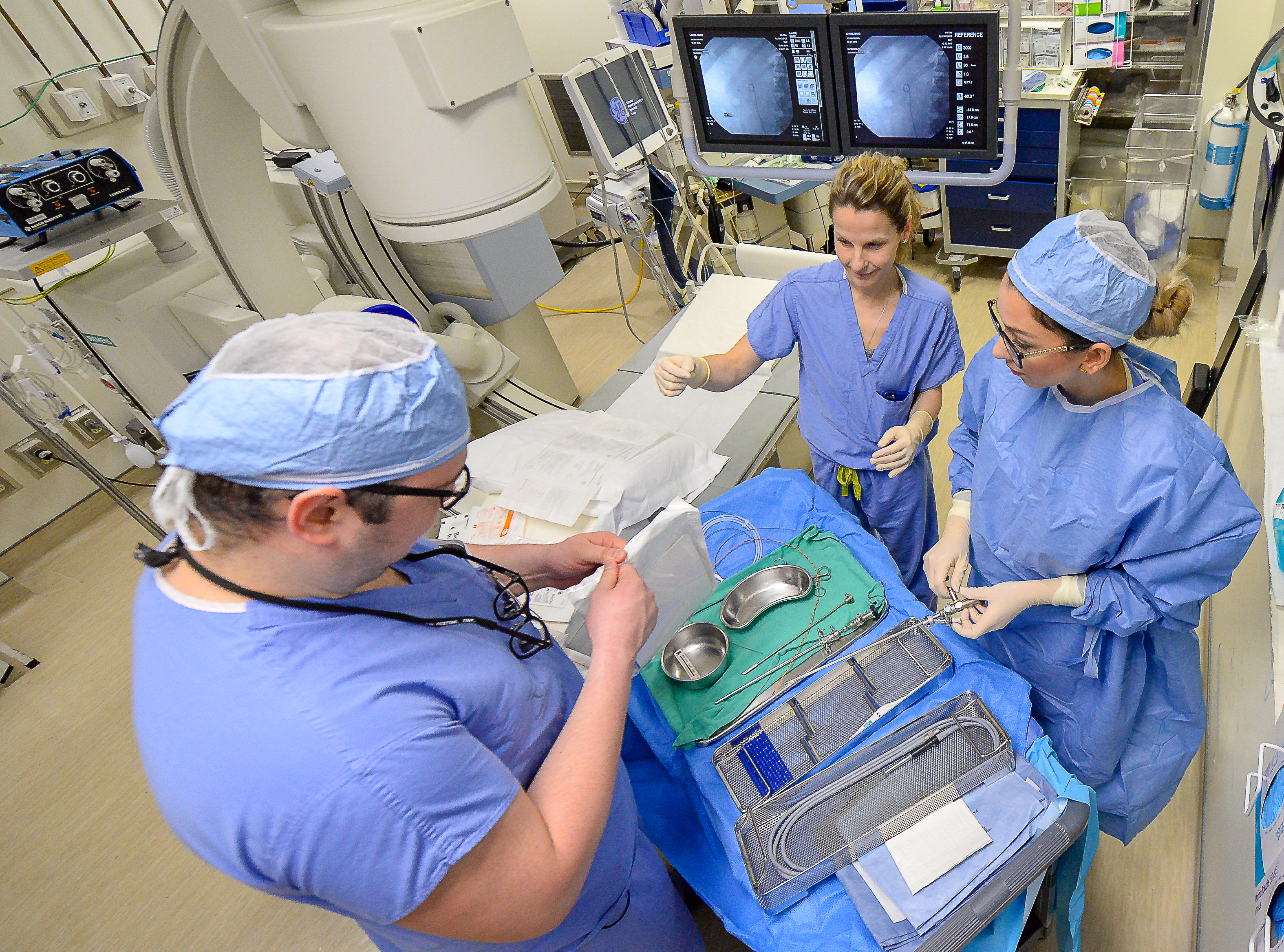 Competency-based medical education (CBME) is a new evidence-informed model of medical education being introduced around the world. It focuses on tracking and assessing trainees' progress toward mastering a clearly defined set of skills for their discipline. The model allows them to take charge of their own learning process, to move quickly in areas of particular strength, and take more time in areas they find more challenging. Frequent, low-stakes feedback allows residents to make immediate corrections to refine their skills more precisely as they go.
In CBME, the focus is on results—the mastery of skills—rather than time spent in learning.
In contrast, the traditional method of training residents for a set five-year period was based on the theory that residents would automatically learn all they needed to know by observing and participating in the clinical environment for a certain amount of time. This has worked extremely well for more than a hundred years, producing many great clinicians. With the increasing complexity of health care, however, and the explosion of new evidence, technologies and methods, a more carefully designed and rigourously tracked model will ensure residents acquire all of the knowledge and skills they need to serve in a rapidly evolving health care system and society.
All residency training programs will have transitioned to the CBME model across Canada by the end of 2023.
CanMEDS competencies
All postgraduate medical training is designed to ensure that residents gain the knowledge, attitudes and skills to become competent in seven essential roles, as outlined through the CanMEDS competency framework. These are: medical expert, professional, communicator, collaborator, leader, health advocate, and scholar. These fundamental competencies are the foundation upon which all discipline-specific skills are built.
The Royal College of Physicians & Surgeons of Canada devised the CanMEDS framework in 2005 and released an updated version in 2015.
The Canadian College of Family Physicians adapted the CanMEDS competencies to the family medicine context in 2009.
CBME in specialty programs: Competence By Design
Competence By Design (CBD) is the Royal College of Physicians and Surgeons of Canada's transformational change initiative to implement a CBME approach to medical education in Canada's specialty residency training programs.
CBD will also improve learning and assessment processes in continuing professional development programs, to ensure that practicing physicians across Canada are equipped with the knowledge and skills to meet evolving patient needs.
CBD cohorts
Specialty residency programs across Canada began transitioning to CBD in 2017 through a multi-year cohort process scheduled to conclude in 2023. There are seven cohorts in total.

All medical schools in Canada are following the same cohort schedule. This allows representatives from each medical school to work together with the Royal College to define the learning objectives for that discipline—sharing the workload and ensuring consistency of the training from coast to coast.
The cohort approach also ensures that lessons learned in the early-adopter cohorts are used to inform the cohorts that follow.
Cohort 1
*Anesthesia, Pain Management & Perioperative Medicine
Otolaryngology—Head & Neck Surgery
*Dalhousie got a head start on CBD in 2016 through a demonstration project in the Anesthesia residency program known as FIRE (Fundamental Innovations in Residency Education).
Cohort 2
Surgical Foundations (General Surgery)
Urology
Nephrology
Medical Oncology
Emergency Medicine
Forensic Pathology (at participating schools; Dalhousie does not offer this program)
The composition of the remaining five cohorts continues to be dynamic. For an up-to-date overview of the CBD cohorts, visit the Royal College website.
CBD stages of progression
Traditionally, residency training programs have been staged by year of postgraduate training, i.e., PGY1, PGY2, etc.
Instead of staging and labelling residents based on what year of training they are in, CBD is divided into four stages. The stages reflect each resident's degree of competency along the trajectory from novice to expert professional. The stages are:
Transition to Discipline (entry to residency upon attaining MD)
Foundations of Discipline
Core of Discipline (complete Royal College examination)
Transition to Practice (certification)
Following completion of all four stages, residents have the option to hone their knowledge and skills in a sub-specialty focus, if they still have time remaining in the allotted five-year training period.
Assessment of competencies
In CBD, every resident tracks their own progress through a detailed map of all the skills they must master in each of the four stages of their training. A formal system of regular, low-stakes feedback ensures they have mastered every skill as they go, so they can progress with confidence. This approach increases accountability and promotes transparency within the learning process.
Milestones: Every discipline establishes the milestones for measuring residents' progress. Milestones are observable markers of step-by-step progress along the way to developing a specific skill of the discipline. Each discipline has hundreds of milestones, as defined by its national committee.
Entrustable Professional Activities (EPAs): Milestones are bundled into authentic tasks of the discipline known as entrustable professional activities, or EPAs. EPAs range from the basic ability to triage a patient as "sick" or "well," to the advanced skills required to perform reconstructive surgery.
To attain an EPA, a resident must demonstrate the ability to perform that task independently (without supervision), at an expert/professional level of proficiency.
If a resident is unable to demonstrate an EPA at that level of proficiency, they must work with supervisors to identify any milestones they may not have completed fully within that EPA. The resident then works to improve their skills in those milestones, before being re-tested on the EPA.
Multiple assessors: Residents are assessed on every EPA multiple times, by multiple supervisors. To determine if a resident is ready to progress to the next stage of training, the program's competence committee reviews their assessment results as a group and makes a collective decision about advancement.
Multiple contexts: Residents are assessed in multiple contexts to ensure that they are able to complete the required tasks of the discipline regardless of the type of patient they are seeing. For example, intubating a patient in an emergency may be more difficult than doing it electively in the operating room.