Resources for Program Directors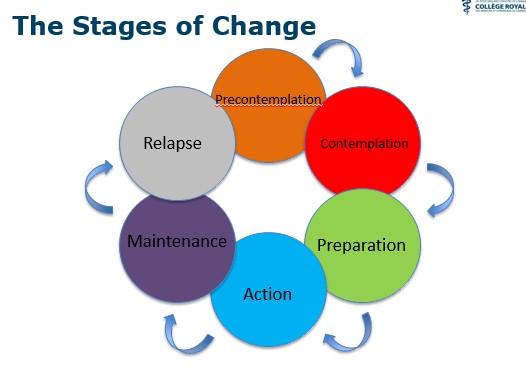 The Program Director is the faculty member responsible for administering the overall conduct of the residency program. The Program Director, assisted by their Residency Program Committee, will assure that the residents in their program receive the best possible educational experience and that the accreditation standards defined by the relevant accrediting college and standards set by regulatory bodies are maintained. 
The PGME office works with programs that have transitioned—or are preparing to transition—to CBME, to ensure that faculty members have a firm grasp of the model and the new expectations around teaching and assessment within and across each stage of the program. This includes providing them with training and tools to help them adapt to the new paradigm.
The Royal College of Physicians and Surgeons of Canada is working with the country's medical schools, teaching hospitals and resident organizations throughout the planning and implementation stages to provide information, guidance and resources, while addressing emergent concerns.
The Royal College website provides comprehensive resources which are freely available to all programs to use and adapt.
Guidelines and tips for implementing CBD
Each program must develop and execute its own specific implementation plan for launching CBD, as well as a practical curriculum and resources to help residents and faculty thrive in the new educational environment.
Some general advice:
Start early. Recognize that change takes place in stages. To be effective, the change process must allow time for thinking, planning and preparation, as well as specific actions, maintenance mechanisms and allowances for relapses. Start planning your program's transition 18 to 24 months before the scheduled first day of CBD in your program.

Build a strong team. Recruit a committee of enthusiastic individuals and designate a project coordinator. Ensure that everyone is well-educated about the model and shares a strong group vision for the successful launch of CBD in the program.

Make faculty development a top priority. Start offering faculty development sessions to your teaching staff as early as possible. Use grand rounds, email, newsletters, and face-to-face encounters to inform them of upcoming sessions. Workshops are particularly attractive as faculty may gain section three credits for participating.

Make use of available learning tools. The PGME office and CBME task force are developing a program directors' toolbox on Brightspace (Dalhousie's learning management system). This will include downloadable presentations, assessment tools, guidelines and implementation advice.
Assess your resource needs. The resources required to implement CBD will vary widely from program to program, based on the current approach to teaching and assessment. Asses and analyze your resource needs as early as possible in the transition process.

Introduce elements as they are ready. As soon as each major element is developed, share it with your teaching staff. Elements include entrustment scales, direct observations, multi-source feedback and OSCEs.
Appoint competence committee. Appoint and begin meeting with your program's competence committee as soon as possible. Allow time for education and discussion. One of the first orders of business will be to develop reporting mechanisms and protocols.
Depending on the size of your program, you may also need to appoint academic advisors for your residents.
Set expectations. Ensure staff and residents are all aware of their accountabilities and where to find the information and assistance they need.
Continuous improvement mindset. Seek feedback from residents and staff on a regular basis and make constant adjustments to improve your processes.
Engage residents. Because residents are responsible for directing the course of their own learning in CBD, it's vitally important that you engage your new residents in a thorough orientation at the very beginning of their residency, with supplemental sessions along the way. Even though they are not learning through the CBD model themselves, senior residents need to be engaged as well, as they will be playing a key role in the teaching, coaching and assessment of the junior residents coming along behind them
One of the core components of CBD is Programmatic Assessment, where through observations in the workplace, assessment practices support and document a learner's progression. It is necessary for those in supervisory roles to have previous assessment information describing a learner's current stage of progression, including areas of strength and challenges experienced to-date.
To ensure this practice occurs appropriately the Royal College has produced the following guidelines and resources:
In May of 2018, the Educational Handover guidelines were endorsed by the Royal College's Committee on Specialty Education
Map your EPAs to your rotations
The Royal College will provide each program with a complete overview of EPAs, milestones, required training experiences, suggested assessment strategies, and a competency document listing the knowledge, skills and attitudes residents require (distinct from EPAs – including the CANMEDS competencies). Programs, in turn, must map the required EPAs to their rotations and assessments. This involves examining your current rotations to see where the EPAS are already being taught and assessed. If there are certain EPAs that currently are not being taught and assessed, you will need to introduce experiences to allow for this. Ultimately, you will need to break the EPAs and milestones down into actionable steps (i.e., required training experiences, rotations, courses, simulations, etc. to be able to succeed in the relevant EPAs).
Preparing Your Competence Committee
Steps to Setting Up Your Competence Committee
Whether you are in the development stage, or are part-way through, these 6 steps will help you navigate the process of creating and running a Competence Committee
Practice cases for competence committee deliberations
Prepare your competence committee to effectively evaluate your CBC residents, by working through practice cases. The Royal College has developed this resource, which includes several case scenarios for members to review individually or discuss as a group. These cases represent common issues and concerns competence committees may encounter when reviewing and discussing resident files. New cases will be added periodically.
Resources for Program Directors
CBD for Program Directors Online Resource
The Royal College has developed a set of online resource is to provide support to program directors with the transition to CBD. The interactive modules curate existing Royal College content providing Program Directors reflective and practical activities to complete as they develop relevant skills and applying what they learn to their respective programs/situations on a just-in-time basis.
Lead the Change
This module will help Program Directors engage faculty and residents in CBD. This module is meant to complement the Royal College CBD workshops to get started now and keep going throughout the CBD implementation process.
Set up a Competence Committee
This module has be designed to help Program Directors to set up competence committee in a way that meets the accreditation standards.
Faculty development sessions
The PGME office hosts faculty development sessions with the programs that are in the midst of adopting—and preparing to adopt—Competence By Design. If your program would like request a faculty development session for your faculty, residents, or both, please contact us.

Instructions for Faculty to Trigger EPA Forms
Attached is a manual PDF-[3.1Kbs] which provides a guide for faculty to trigger an EPA assessment