News & Events
News
Dr. Javeria Hashmi Receives Tier 2 Canada Research Chair!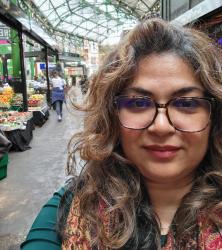 Congratulations to our Department's Dr. Javeria Hashmi who received a tier 2 Canada Research Chair in Pain Research! The Canada Research Chairs Program invests up to $311 million per year to attract and retain some of the world's most accomplished and promising minds.
Dr. Hashmi is the principal investigator for a brain-imaging study to understand how expectations interfere with chronic pain management. Dr. Hashmi has established her own research lab, Brain Networks and Neurophysiology Lab (NetPhys), where she continues her extensive involvement in areas of pain research.
Great work Dr. Hashmi!
Dr. Adrienne Carr Named Subspecialty Chief for Liver Transplantation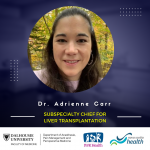 We are excited to announce that Dr. Adrienne Carr has accepted the position of Subspecialty Chief for Liver Transplantation effective September 1, 2022! A sincere thank you to Dr. Arnim Vlatten for his service as chief over the past number of years. Please join us in welcoming Adrienne to her new role!
Dr. Colin Audain New President-elect for Doctor's Nova Scotia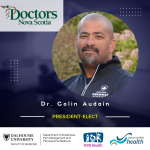 We are excited to announce that Dr. Colin Audain has been named the new president-elect for Doctor's Nova Scotia! The Doctor's Nova Scotia Annual General Meeting was held virtually over the weekend and a motion was passed to accept the nominating committee's recommendation to elect Dr. Audain as the new president for the 2023/24 year. He will serve a 3-year appointment; president-elect in the first year, president in the second year and then past-president in the third year. Dr. Audain's appointment is effective immediately.
"I am very excited to be joining the Doctor's Nova Scotia team and to have the opportunity to work with them to achieve their primary purpose – to help physicians to thrive and have a positive impact on their patients' lives,' said Dr. Audain. 'Doctor's Nova Scotia is committed to meaningfully addressing health inequities in the province's healthcare system and I look forward to being part of this important work."
Dalhousie anesthesiologist Dr. Patricia Livingston named Officer of the Order of Canada
By Sarah Zwaan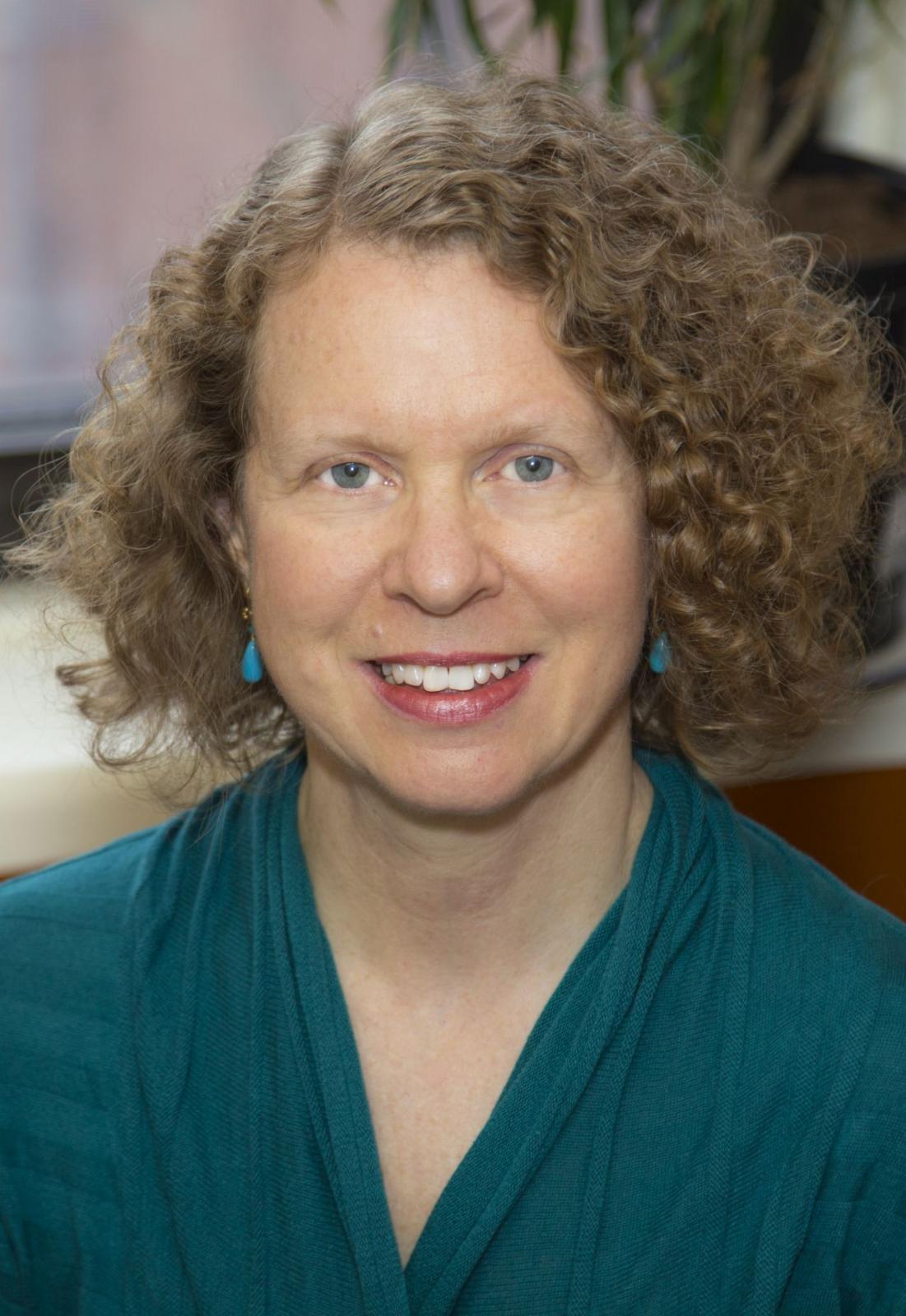 A few words at the right time can change the course of one's life. Dr. Patricia Livingston knows this to be true.
It all began in 2007 when Dr. Livingston attended grand rounds at Dalhousie University where Dr. Franco Carli was presenting about the Canadian Anesthesiologists' Society International Education Foundation (CASIEF) program in Rwanda. He was charismatic, warm and inviting," Dr. Livingston recalled. "I had no experience whatsoever working in this context." Inspired by Dr. Carli's words, she signed up for the first Anesthesia Global Outreach Course. And her career in Global Health was launched.
Dr. Livingston has been named an Officer of the Order of Canada by Her Excellency the Right Honourable Mary Simon, Governor General of Canada. Dr. Livingston is an Associate Professor of Anesthesia and Medical Director of Global Health in the Department of Anesthesia, Pain Management & Perioperative Medicine at Dalhousie University. She is also a well-respected anesthesiologist at the QEII Health Sciences Centre at Nova Scotia Health.
Dr. Livingston had just finished her day working in the pain management unit at the QEII when she received an email asking her to call the Governor General's office. "My first reaction was shock and also that there had been a mistake. Once the reality set in, I felt enormously honoured and grateful."
This honour, however, does not come as a surprise to colleagues who know and love Dr. Livingston.
"I can't even begin to imagine how many patients' lives have been saved in countries like Rwanda thanks to Dr. Livingston's work," said Dr. Janice Chisholm, Head of the Department of Anesthesia, Pain Management & Perioperative Medicine at Dalhousie University. "We are proud of all that she has accomplished."
In 2008, Dr. Livingston travelled to Rwanda to assist with teaching local residents on safe anesthesia practices. Once there, she quickly realized the curriculum of the program needed development. Dr. Livingston wasted no time and enrolled in a Master of Education program at Acadia University and worked with Rwandan partners to design a curriculum for anesthesia residency. Within a year, Dr. Livingston established the Anesthesia Global Health Office at Dalhousie University and became the lead for CASIEF's program in Rwanda. In 2013 Dr. Livingston successfully opened the Faculty of Medicine Skills and Simulation Centre in Kigali, Rwanda. Currently, Dr. Livingston is working with partners to bring simulation-based education to resource-limited and remote locations globally.
Thanks to her work, many Dalhousie University and Nova Scotia Health staff, fellows and residents have travelled to Rwanda to teach. The training and retention of even one skilled anesthesiologist in countries like Rwanda has had a lasting impact on thousands of lives. And, in turn, Rwandan residents have had the opportunity to come to Dalhousie for electives ranging from 3 to 6 months. It has been an opportunity of a lifetime for all involved.
Dr. Livingston credits her many mentors with shaping her career along the way. "These people often give you a little push or say just the right thing to change your perspective. A few words at the right time can be life changing."
And now she hopes she can inspire young anesthesiologists to follow in her footsteps.
"There are few joys in life as great as seeing keen learners learning. Some of my happiest days have been spent teaching residents in Rwanda. My greatest goal now is to mentor and empower younger people to continue with what our team has developed."
Dr. Vishal Uppal named Associate Editor of the CJA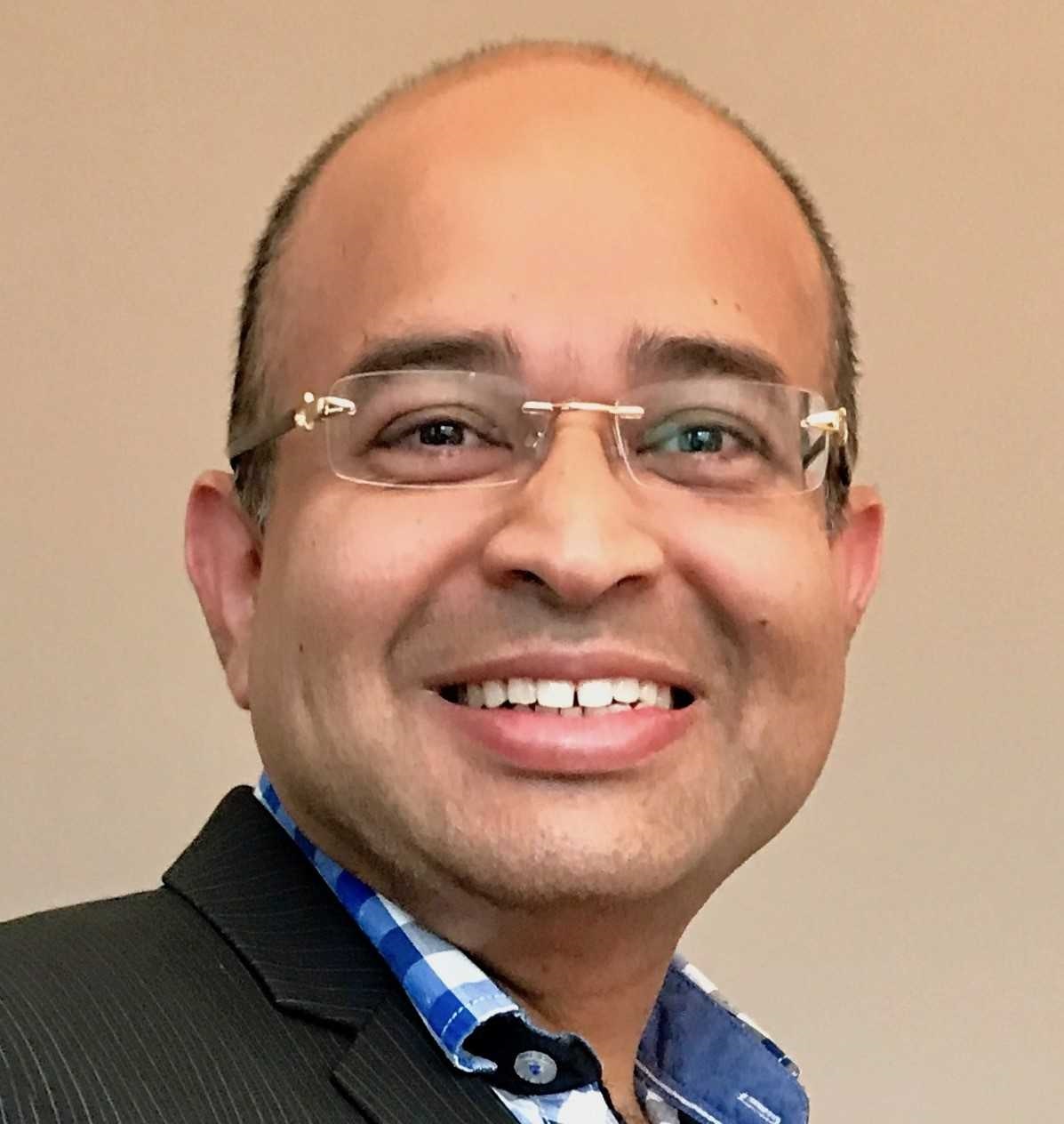 Dalhousie University's Dr. Vishal Uppal has been appointed Associate Editor of the Canadian Journal of Anesthesia (CJA). Dr. Uppal is an anesthesiologist at the QEII Health Sciences Centre and is the first CJA Associate Editor to be based in Halifax. His five-year term began on 1st January 2022.
CJA Editor-in-Chief Stephan K.W. Schwarz spoke to Dr. Uppal's appointment stating, "I am tremendously excited about the privilege to be closely working with him and have no doubt that his invaluable input will be instrumental in leading the Journal into a bright and exciting future."
Dr. Uppal says that he is honoured with this opportunity to contribute to research nationally and internationally. One of his goals will be to work with the CJA editorial team to make the submission process easier for the authors and improve the presentation of journal content for readers.