News & Events
Dalhousie anesthesiologist Dr. Patricia Livingston named Officer of the Order of Canada
By Sarah Zwaan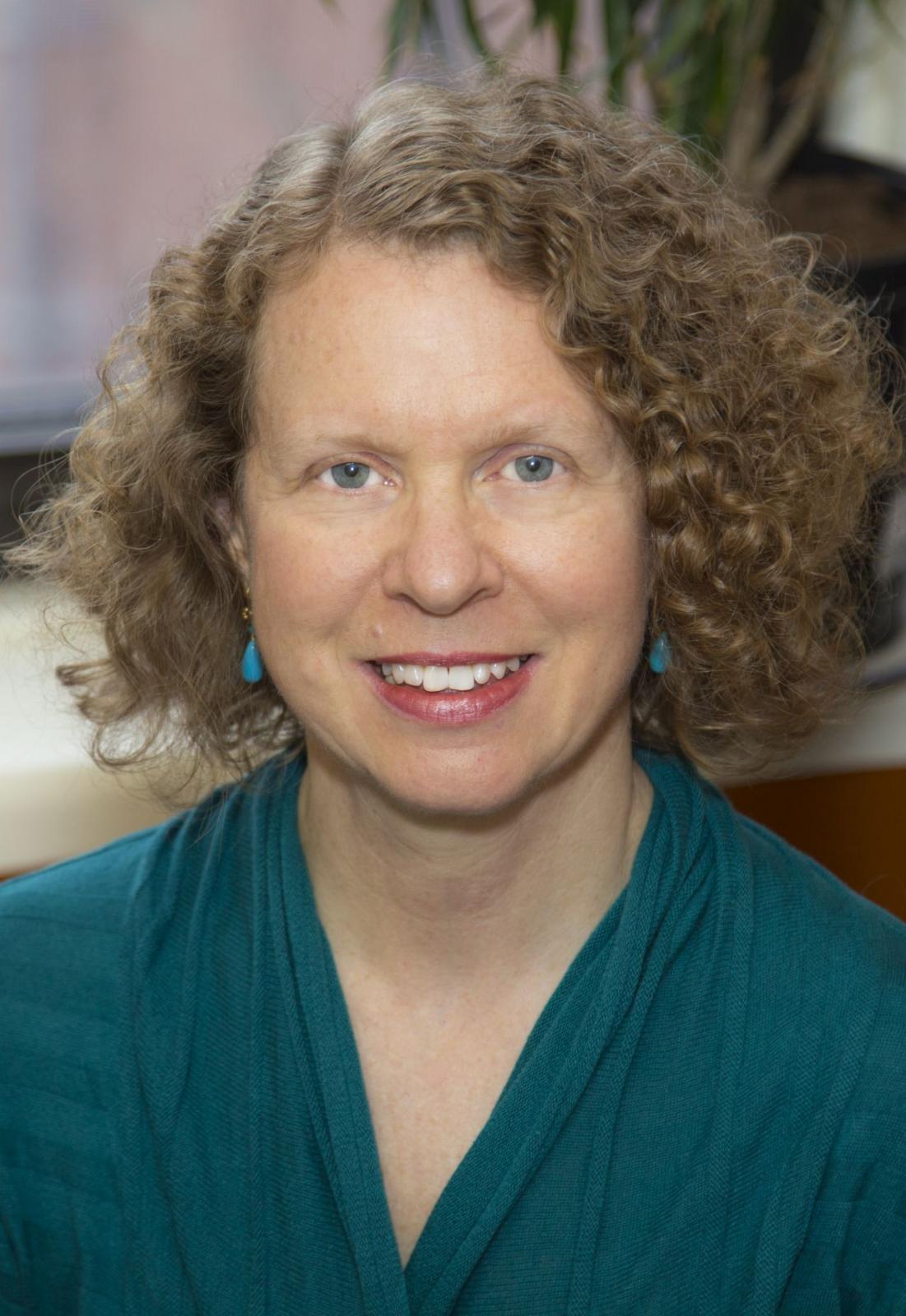 A few words at the right time can change the course of one's life. Dr. Patricia Livingston knows this to be true.
It all began in 2007 when Dr. Livingston attended grand rounds at Dalhousie University where Dr. Franco Carli was presenting about the Canadian Anesthesiologists' Society International Education Foundation (CASIEF) program in Rwanda. He was charismatic, warm and inviting," Dr. Livingston recalled. "I had no experience whatsoever working in this context." Inspired by Dr. Carli's words, she signed up for the first Anesthesia Global Outreach Course. And her career in Global Health was launched.
Dr. Livingston has been named an Officer of the Order of Canada by Her Excellency the Right Honourable Mary Simon, Governor General of Canada. Dr. Livingston is an Associate Professor of Anesthesia and Medical Director of Global Health in the Department of Anesthesia, Pain Management & Perioperative Medicine at Dalhousie University. She is also a well-respected anesthesiologist at the QEII Health Sciences Centre at Nova Scotia Health.
Dr. Livingston had just finished her day working in the pain management unit at the QEII when she received an email asking her to call the Governor General's office. "My first reaction was shock and also that there had been a mistake. Once the reality set in, I felt enormously honoured and grateful."
This honour, however, does not come as a surprise to colleagues who know and love Dr. Livingston.
"I can't even begin to imagine how many patients' lives have been saved in countries like Rwanda thanks to Dr. Livingston's work," said Dr. Janice Chisholm, Head of the Department of Anesthesia, Pain Management & Perioperative Medicine at Dalhousie University. "We are proud of all that she has accomplished."
In 2008, Dr. Livingston travelled to Rwanda to assist with teaching local residents on safe anesthesia practices. Once there, she quickly realized the curriculum of the program needed development. Dr. Livingston wasted no time and enrolled in a Master of Education program at Acadia University and worked with Rwandan partners to design a curriculum for anesthesia residency. Within a year, Dr. Livingston established the Anesthesia Global Health Office at Dalhousie University and became the lead for CASIEF's program in Rwanda. In 2013 Dr. Livingston successfully opened the Faculty of Medicine Skills and Simulation Centre in Kigali, Rwanda. Currently, Dr. Livingston is working with partners to bring simulation-based education to resource-limited and remote locations globally.
Thanks to her work, many Dalhousie University and Nova Scotia Health staff, fellows and residents have travelled to Rwanda to teach. The training and retention of even one skilled anesthesiologist in countries like Rwanda has had a lasting impact on thousands of lives. And, in turn, Rwandan residents have had the opportunity to come to Dalhousie for electives ranging from 3 to 6 months. It has been an opportunity of a lifetime for all involved.
Dr. Livingston credits her many mentors with shaping her career along the way. "These people often give you a little push or say just the right thing to change your perspective. A few words at the right time can be life changing."
And now she hopes she can inspire young anesthesiologists to follow in her footsteps.
"There are few joys in life as great as seeing keen learners learning. Some of my happiest days have been spent teaching residents in Rwanda. My greatest goal now is to mentor and empower younger people to continue with what our team has developed."
News
Dr. Vishal Uppal named Associate Editor of the CJA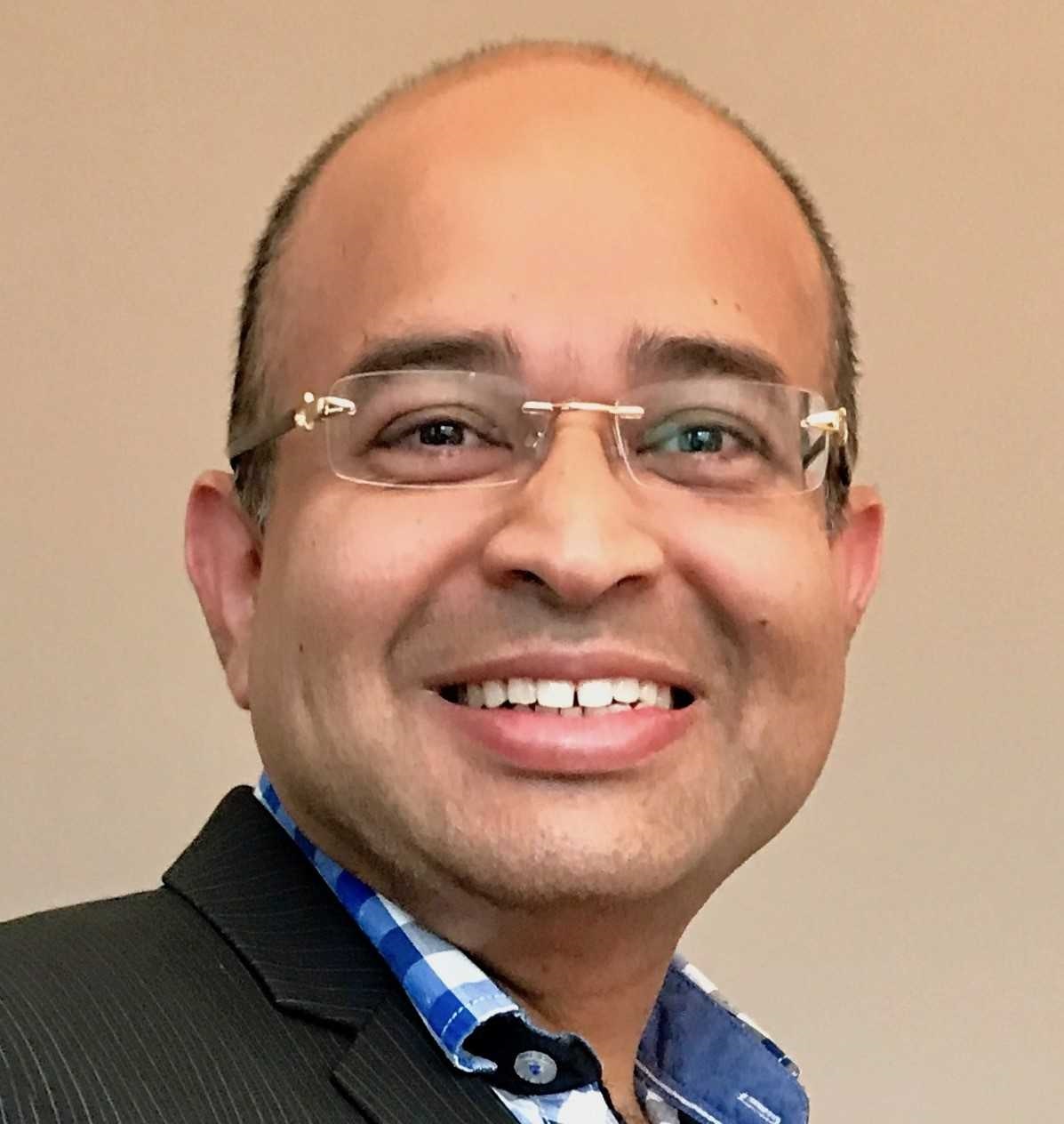 Dalhousie University's Dr. Vishal Uppal has been appointed Associate Editor of the Canadian Journal of Anesthesia (CJA). Dr. Uppal is an anesthesiologist at the QEII Health Sciences Centre and is the first CJA Associate Editor to be based in Halifax. His five-year term began on 1st January 2022.
CJA Editor-in-Chief Stephan K.W. Schwarz spoke to Dr. Uppal's appointment stating, "I am tremendously excited about the privilege to be closely working with him and have no doubt that his invaluable input will be instrumental in leading the Journal into a bright and exciting future."
Dr. Uppal says that he is honoured with this opportunity to contribute to research nationally and internationally. One of his goals will be to work with the CJA editorial team to make the submission process easier for the authors and improve the presentation of journal content for readers.
Extending Safe Anesthesia Education Across Borders: A lifesaving (and life-changing) partnership (June 2021)
According to the Lancet Commission on Global Surgery, a staggering five billion people do not have safe, affordable access to surgical and anesthesia care when needed, worldwide.
As an academic department in a well-resourced country, members of the Dalhousie University Department of Anesthesia, Pain Management and Perioperative Medicine saw a strong opportunity and imperative to support anesthesia care globally, through partnerships for education, research, and clinical care. In 2009 the Anesthesia Global Health Program was born, focused primarily on work with the Canadian Anesthesiologists' Society International Education Foundation (CASIEF) in Rwanda, a country where, after the genocide, only one anesthesiologist remained for a population of approximately ten million people.
The ongoing partnership with the University of Rwanda Department of Anesthesia through CASIEF has provided a 'living lab' for rich bi-directional learning over the years. Through the sponsorship of a bilateral resident exchange with the University of Rwanda, the Dalhousie Department of Anesthesia has, to date, hosted 11 residents from Rwanda, for elective rotations. Many members of the Department leadership team, residents, fellows, nurses, and anesthesia assistants have travelled to Rwanda to volunteer with the Global Health Program in various capacities.
In the last 12 years, members of the Department of Anesthesia have helped build the local educational capacity for residents and staff: spearheading the development of an anesthesia residency curriculum for the University of Rwanda, supporting the establishment of a simulation centre in the country, and running various courses, including Vital Anesthesia Simulation Training (VAST). They have also promoted advocacy around maternal health and pain management - through SAFE Obstetric and Essential Pain Management courses organized in the district hospitals - and contributed to collaborative research publications on the topics of anesthetists' non-technical skills, low-cost simulation, and knowledge translation. These efforts have provided sustainable, lifesaving clinical care across the country.
In turn, knowledge gained through this partnership has directly supported the Department of Anesthesia's vision of 'a culture of excellence in anesthesia clinical practice and programs, research and education.' With its reputation for leadership in global health, the advice of Department members is often sought, and the Department of Anesthesia has been able to share curricula, program guides and publications to assist people in far-reaching locations. The Department's groundwork provides a leg up to other groups looking to begin programs at a higher level, offering best practices to help them to avoid unnecessary missteps in project conception.
Members of the Department of Anesthesia have been, and remain, engaged in global health activities beyond Rwanda: volunteering with Team Broken Earth in Haiti, teaching regional anesthesia in Bolivia, running CASIEF programs in Guyana, advancing advocacy on improving pediatric pain management, and working at the program- and system-levels to improve maternal care in Ghana.
When asked to relate how the Global Health Program and partnership with CASIEF has impacted their daily practice in anesthesia, most Department members will tell you without hesitation that it has been life-changing. "My involvement [in the Global Health Program] has had a huge impact on my ability as a teacher," says Dr. Jon Bailey, former volunteer, and current Rwanda lead for CASIEF/ASA-GHO, who has travelled to the country three times since his tenure with the Department of Anesthesia. "The challenge to broaden and deepen understanding of anesthesia concepts across language barriers, cultures, practice variation, and supply limitations is an unparalleled educational workout. Discussing clinical practice for advanced disease in the setting of limited and variable medication/equipment supply and monitoring capability has helped to maintain my mental flexibility and keeps pharmacological and physiological principles front of mind. These skills have been very valuable when I occasionally practice in rural hospitals with unfamiliar staff and equipment."
More information on the Department of Anesthesia, Pain Management and Perioperative Medicine Global Health Program can be found, here. To get involved or support the partnership with CASIEF, visit: www.casief.ca.
Dr. Emma Kehoe, 2021 recipient of the MarDoc's Dr. Kitt Turney Well-Being Award
Anesthesia resident, Dr. Emma Kehoe was honoured by the Maritime Resident Doctors for her outstanding contribution to resident well-being. Her dedication to her work, approachable and supportive nature, and respect for peers and patients are among the many admirable traits that were determining factors in her receiving the award.
The Well-Being Award has been named after Dr. Kitt Turney in memory of her life and her positive energy as a resident leader in the Maritimes. Dr. Turney was a former recipient of this resident wellness award during her time as a resident at Dalhousie in the Anaesthesia Program from 2013-2018. She also sat on the Board of Maritime Resident Doctors, where she took on numerous wellness initiatives and represented resident interests with passion.
37th Annual IWK Telethon a success for pediatric anesthesia
Dr. Mathew Kiberd and the pediatric anesthesia team at IWK Health Centre took part in a 'Power Hour' during this year's IWK Telethon and succeeded in raising enough funds to purchase two new pumps for their operating rooms.
The team is still looking at other funding options for the eight additional pumps they are hoping to acquire, with the additional goals of replenishing their ability to offer patient-controlled analgesia (PCA) and providing the ability to do programmed intermittent bolus (PIB) for their nerve blocks and epidurals.
For more information on how you can support the pediatric anesthesia team to ensure that children have optimal pain management, contact Scott Drysdale, Chief of Pediatric Anesthesia at Scott.Drysdale@iwk.nshealth.ca.