Atlantic Pain Conference
October 19, 2018
The Westin Nova Scotia
1181 Hollis Street, Halifax NS, B3H 2P6
Overview
This Program provides an update on pain management for Physicians, Nurses, Physiotherapists, Psychologists and Health Care Professionals who have an interest in Chronic Pain.
The objective is to cover an intensive curriculum within a short period of time.  The program will give the clinician an appreciation of the importance of taking an interdisciplinary approach as well as provide updates on key areas of pain management.
The conference brochure is available here, including a list of speakers and information about accommodations.
Online Registration is now available. Early Bird rates apply for registrations on or before September 19th.
Patients Included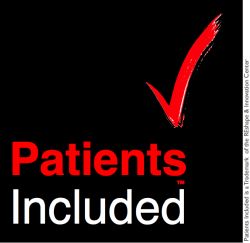 The 2018 Atlantic Pain Conference is offering 2 patient registration scholarships for this year's conference; making it possible for patients to be in attendance.
If you are a patient who is interested in applying for this scholarship, please complete the attached form (PDF) and submit it via email to APC2018PatientScholarships@gmail.com prior to June 1, 2018.
Details on the Patients Included Initiative can be found here: https://patientsincluded.org/
For further information, please contact:
Conference Coordinator
Alyssa Pyke
Department of Anesthesia, Pain Management & Perioperative Medicine
Email: Alyssa.Pyke@nshealth.ca
Phone: 902-473-6428