Osama

Loubani

,

BSc, MD, DABEM, FRCPC
Associate professor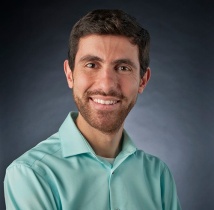 Email:
oloubani@dal.ca
Phone:
902-473-3486
Mailing Address:
Suite 377, Bethune Bldg, 1276 South Park Street
Halifax, Nova Scotia B3H 2Y9

Research Topics:
Patient outcomes in ICU
Machine learning
Geriatrics and Frailty
Epidemiology
Education
Critical Care FRCPC (Dalhousie University)
Emergency Medicine Residency (Dalhousie University)
MD (Dalhousie University)
BSc (Dalhousie University)
Professional Activities
Assistant Dean Pre-Clerkship, Dalhousie Medicine
Member, Emergency Medicine Examination Committee, Royal College of Physicians and Surgeons of Canada (RCPSC)
Co-Chair, Provincial Research Ethics Board Committee, Nova Scotia
Medical Lead, NSHA Provincial Critical Care Database
Medical  Communications Centre Physician, Emergency Health Services, Nova Scotia
Medical Control Physician, Emergency Health Services LifeFlight, Nova Scotia
Poison Center Medical Consultant, IWK Regional Poison Center, Nova Scotia
Unit Head, Skilled Clinician 2 Unit, Dalhousie Medical School
Member, Canadian Society of Physician Leaders (CSPL)
Professional interests
Dr. Loubani advances quality patient care in the ICU through a combination of system improvements, academic research, and clinical education.
Dr. Loubani's work focuses on system improvements that can assist practitioners in identifying issues with patient care and enhancing patient outcomes. He led the development and implementation of a provincial ICU database, which provides data to analyze and improve quality of care for ICU patients across Nova Scotia. In 2021, Dr. Loubani received a $300,000 NSERC Alliance Grant to develop a machine learning driven tool (using data from the ICU database) to support ICU decision making by providing predictions of patietn deterioration.
Dr. Loubani is currently Assistant Dean of pre-clerkship at the Dalhousie Medical School and has consistently delivered effective medical education to medical students, residents, and fellows. Dr. Loubani's teaching style has led to speaking invitations from outside the hospital, including plenary lectures for national and provincial conferences as well as continuing professional development seminars for physicians and other health care staff. Dr. Loubani's teaching has been recognized with several awards in both emergency medicine and critical care.
Research interests
Dr. Loubani examines outcomes of ICU patients in Nova Scotia and conducts projects with students at various levels (medical students, residents, fellows, and staff physicians). Building on the ICU database, Dr. Loubani is also undertaking new projects examining the use of machine learning to augment clinical decision making in the ICU and emergency department. As well, he is currently leading a team to institute processes in the emergency department that will improve care for older adults.
Selected publications
A list of publications can be seen here
Selected research presentations
Poster Presentation - Readmission to the Intensive Care Unit in Nova Scotia: A descriptive study and generation of a model to predict patients at high risk for readmission. Miller, L. Loubani, O.
Oral Presentation - Flipping the classroom never looked (or felt) so good. Miller S, Bassett K, Duke L, Rutherford S, Loubani O, Morton R, and Thillaye J. Canadian Conference on Medical Education, 2021
Moderated Poster Presentation - Examination of outcomes of ICU patients in Nova Scotia based on location prior to ICU admission. Sadoway R, Loubani O. Canadian Association of Emergency Physicians Conference, 2021
Poster Presentation - Outcomes of patients receiving renal replacement therapy in Intensive Care Units in Nova Scotia – a retrospective database review. Eissa M, Loubani O. Canadian Association of Emergency Physicians Conference, 2021
Poster Presentation - A new provincial-level database for patients admitted to the intensive care in Nova Scotia. Loubani O, Patrick G, Cook J, Patrick W. Canadian Critical Care Conference, 2020
Selected awards/honours
Chris Power Leadership Scholarship 2022
David A. Petrie Leadership Development Scholarship, 2020
Critical Care Subspecialty Educator of the Year, 2019 & 2020
Critical Care Excellence in Medical Education Award, Subspecialty Program, 2018
Highest Quality Academic Session - Emergency Medicine, 2017