Osama

Loubani

,

BSc, MD, DABEM, FRCPC
Assistant professor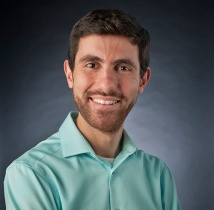 Education
Critical Care FRCPC (Dalhousie University)
Emergency Medicine Residency (Dalhousie University)
MD (Dalhousie University)
BSc (Dalhousie University)
Professional Activities
Research Chair, Critical Care
Co-Chair, Provincial Research Ethics Board Committee, Nova Scotia
Professional interests
Dr. Loubani specializes in emergency and critical care medicine. He has held an academic appointment at the QEII Health Science Centre/Dalhousie University since 2013.
Research interests
Dr. Loubani's research focuses on the safety of peripheral administration of vasopressor medications.
Selected publications
Loubani O, Green RS. A systematic review of extravasation and local tissue injury from administration of vasopressors through peripheral intravenous catheters and central venous catheters. J Crit Care. 2015 Jan 22. pii: S0883-9441(15)00033-7. doi: 10.1016/j.jcrc.2015.01.014. [Epub ahead of print]
Woo MY, Taylor M, Loubani, O, Bowra J, Atkinson P. My patient has got abdominal pain: identifying biliary problems. Ultrasound. 2014 22(4), 223-228.
Loubani O, Bowra J, Smith A, Talbot JA, Jarman B,  Atkinson P. My patient is short of breath: is there pleural fluid, and will PoCUS help drain it safely?. Ultrasound 2013;  21(2), 88-92.
Bui TV, Akay T, Loubani O, Hnasko TS, Jessell TM, Brownstone RM. Circuits for grasping: spinal dI3 interneurons mediate cutaneous control of motor behavior. Neuron. 2013 Apr 10;78(1):191-204
Atkinson P, Milne J, Loubani O, Verheul G. The V-line: a sonographic aid for the confirmation of pleural fluid. Crit Ultrasound J. 2012 Aug 24;4(1):19.