Robert

Green

,

BSc, MD, DABEM, FRCPC, FRCP (Edin)
Professor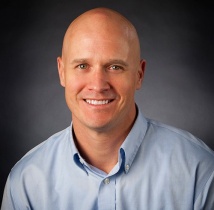 Email:
robert.green@nshealth.ca
Phone:
902-473-3486
Mailing Address:
Suite 377, Bethune Bldg, 1276 South Park Street
Halifax, Nova Scotia B3H 2Y9

Research Topics:
Clinical trials
Resuscitation
Sepsis
Trauma
Research
Emergency medicine
Education
Diploma in Clinical Trials (London School of Hygiene & Tropical Medicine)
Critical Care FRCPC (University of Manitoba)
Emergency Medicine Residency (University of Manitoba)
MD (Dalhousie University)
BSc (Acadia University)
Professional appointments
Provincial Medical Director, Nova Scotia Trauma Program
Professional interests
Dr. Green specializes in emergency and critical care medicine. He has clinical and administrative responsibilities for the Nova Scotia Trauma Program. Since 2002, he has held an academic appointment at the QEII Health Science Centre/Dalhousie University and was promoted to professor in 2012. Dr. Green became the medical director of the Nova Scotia Trauma Program in 2013.
Research interests
Dr. Green's research focuses around the resuscitation of critically ill patients. He is an associate scientist with the Canadian Critical Care Trials Group and the Centre for Transfusion Research at the Ottawa Hospital Research Institute. Dr. Green mentors various research students, including critical care fellows, residents and medical students.
Selected publications
Gray S, Green RS, Ross J. How to safely extubate a patient in the emergency department: a user's guide to critical care. Canadian Journal of Emergency Medicine (CJEM) 2013; 15 (5):303-306
Beatty L, Green RS, MaGee K, Zed P. A Systematic Review of Ethanol and Fomepizole use in toxic alcohol ingestions. Emergency Medicine International Volume 2013; 1-14 Article ID 638057
Green RS, Edward J, Sabri E, Fergusson D. Evaluation of the incidence, risk factors, and impact on patient outcomes of post-intubation hemodynamic instability. Canadian Journal of Emergency Medicine (CJEM) 2012; 14(2) 74-82
Green RS. Reflections from a Canadian visiting South Africa: Advancing Sepsis care in Africa with the development of local sepsis guidelines. (African Journal of Emergency Medicine) AJEM 2012; 2, 90-94
Green RS, Gorman S. Safety of etomidate bolus administration in patients with septic shock.  CJEM. 2011 Mar; 13(2):105-8.  PubMed PMID: 21435316
Selected awards/honours
Fellowship of the Royal College of Physicians and Surgeons of Edinburgh, Scotland (2013)