Lisa

Barrett

,

MD, PhD, FRCPC
Assistant professor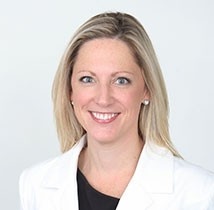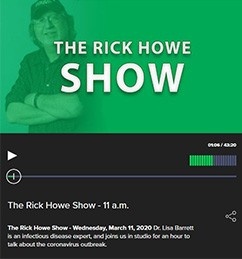 COVID-19 on The Rick Howe Show
Phone:
902-473-5553
Fax:
902-473-7394
Mailing Address:
Division of Infectious Diseases
QEII - Dickson Building
Suite 5-014 Dickson Building
5820 University Avenue
Halifax, NS B3H 2Y9

Research Topics:
immunology
vaccinology
hepatitis C
chronic viral infection
aging
immune senescence
HIV
CMV
Education
BSc (Hons), Memorial University of Newfoundland
MD, Memorial University of Newfoundland
PhD, Memorial University of Newfoundland
Resident training:
Chief medical resident (Dalhousie University)
Fellow, Adult infectious diseases (University of Toronto)
Postdoctoral fellow (Laboratory of Immunoregulation, National Institute of Allergy and Infectious Diseases, NIH)
Research interests
The Senescence, Aging, Infection and Immunity (SAIL) laboratory studies immune responses in chronic and persistent viral infections (HIV, CMV, HCV); the role of chronic viral infection in chronologic and immunologic aging; interactions between innate and adaptive immunity in chronic viral infection and the modulation of the immune response to generate therapeutic and prophylactic vaccines in persistent viral infections. Clinically Dr. Barrett is also interested in treating viral infections in underserved and incarcerated populations.
Selected publications
Barrett L, SN Stapleton, ME Gallant, NJ Fudge and MD Grant. 2014. Immune resilence in human immunodeficiency virus-infected individuals seronegative for cytomegalovirus. AIDS 28(14): 2045.
Zipperlen K, M Gallant, S Stapleton, L Barrett, and M Grant. 2014. Protective genotypes in HIV infection reflect superior function of KIR3DS1+ over KIR3DL1+ CD8+ T cells. Immunology and Cell Biology doi: 10.1038/icb.2014.68
Barrett L, N Trehanpati, S Poonia, L Daigh, SK Sarin, H  Masur, S Kottilil. 2014. Hepatic compartmentalization of exhausted regulatory cells in HIV/HCV coinfected patients. Journal of Viral Hepatitis doi: 10.1111/jvh.12
Barrett L, M Gallant, C Howley, MI Bowmer, G Hirsch, K Peltekian, M Grant. 2011. Stronger hepatitis C virus-specific CD8+ T cell responses in HIV coinfection. Journal of Viral Hepatitis 18(3):170-180.
Selected awards and honours
2011-2014 CIHR Clinician Scientist Training Award, Phase I
2012 HIV and Liver Meeting Young Investigator Award, Conference on Retroviruses and Opportunistic Infections Young Investigator Award
2009 Dalhousie University, Department of Medicine, Outstanding Resident Award; Dalhousie University Dept. of Medicine, Resident Research Day, Best Oral Presentation
2008 Dalhousie University Department of Medicine Excellence in Grand Rounds
2007 Dalhousie University Department of Medicine, Resident Research Day, Residents Choice, Best Presentation
Other interests and achievements
Invited Co-Chair, Clinical Science Session, Canadian Association for HIV Research Annual Conference, St. John's NL 2014
Chair, Dalhousie University Biosafety Training Subcommittee (2014-present)
Chair, Association of Medical Microbiology and Infectious Disease Canada Associates Committee (September 2011-2012)
Chair, National Chief Medical Resident Conference Planning Committee (2008-2009)