David

Dupere

,

MD, FRCPC
Division head/chief, Associate professor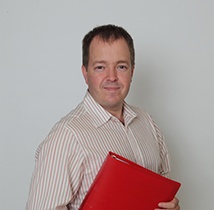 Education
Residency, palliative medicine (McGill University)
Residency, medical oncology (University of Alberta)
Residency, internal medicine (Dalhousie University)
MD (Dalhousie University)
BA (University of New Brunswick)
BSc (McGill University)
Biography
Dr. Dupere became Canada's first accredited palliative medicine specialist in 2000 and has since taught and presented extensively on the topic. He is an associate professor of medicine at Dalhousie University and Head, Division of Palliative Medicine at the QEII Health Sciences Centre.
Clinical interests
Dr. David Dupere is a Canadian authority on the delivery and teaching of palliative medicine.
Selected publications
Blacquiere D, Gubitz G, Dupere D, McLeod D, Phillips S. Evaluating an Organized Palliative Care Approach in Patients with Severe Stroke in The Canadian Journal of Neurological Sciences, 36 (2009), 731-734.
Santana M-J, Au H-J, Dharma-Wardene M, Hewitt J, Dupere D, Hanson J, Ghosh S, Feeny D. Health-related quality of life measures in routine clinical care: Can FACT-Fatigue help to assess the management of fatigue in cancer patients in International Journal of Technology Assessment in Health Care, 25:1 (2009), 90-96.
Dupere D. Neuropathic Pain: An Options Overview in The Canadian Journal of CME vol. 18, No.2 February 2006.
Appointments
Head, Division of Palliative Medicine (2015 – current)
Associate professor of medicine, Dalhousie University (2011 – current)
Senior staff physician, QEII Health Sciences Centre (2007 – current)
Assistant professor of medicine, Dalhousie University (2004 – 2011)
Program director, palliative medicine residency program, Dalhousie University (2004 – 2015)
Service and activity (current)
Member, subspecialty committee – palliative medicine, Royal College of Physicians & Surgeons of Canada
Member, steering committee – hospice, Nova Scotia Health Authority
Member, program of care for cancer, Nova Scotia Health Authority
Member, executive committee, Department of Medicine
Member, Gillian MacMichael lectureship committee, QEII Foundation
Teaching (current)
Preceptor, year-long formal, informal teaching. Palliative medicine residency, Dalhousie University
Presenter, resident academic half day, Department of Medicine, Dalhousie University
MED 2 OSCE, MED 3 OSCE and Resident OSCE, Department of Medicine, Dalhousie University
Tutor, Med 2 Patient-Doctor Unit, Medicine (Clinical Skills). Department of Medicine, Dalhousie University
Preceptor, tutorial leader. Postgraduate palliative medicine electives, Dalhousie University
Preceptor, tutorial leader. General medicine selective and A2 elective (palliative medicine). Dalhousie University
Selected awards and honours
Excellence in Medical Education Award, Department of Medicine (2008)
First accredited palliative medicine specialist in Canada (2000)