Cheng

Wang

,

FRCPC, FACP
Associate Professor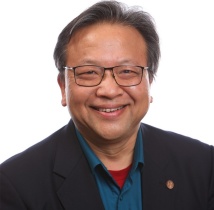 Email:
cheng.wang@nshealth.ca
Phone:
902-473-7731
Research Topics:
Genitourinary pathology
Cytopathology
Program Director, Dalhousie Diagnostic and Clinical Pathology Residency
Selected Publications
For a complete research profile and publications list, vist Dr. Wang's ResearchGate profile.
Trpkov, Kiril; Williamson, Sean; Gao, Yuan; Martinek, Petr; Cheng, Liang; R. Sangoi, Ankur; Yilmaz, Asli; Wang, Cheng; San Miguel Fraile, Pilar; M Perez Montiel, Delia; Bulimbasić, Stela; Rogala, Joanna; Hes, Ondrej. (2019). Low‐grade Oncocytic Tumor of Kidney ( CD 117 Negative, Cytokeratin 7 Positive): A Distinct Entity?. Histopathology. 10.1111/his.13865. 
Zhang, X; Chen, L; Liu, Y; Xu, Y; Shi, Y; Wang, Cheng; L. Zhang, P. (2017). Improving the cytological diagnosis of high-grade serous carcinoma in ascites with a panel of complementary biomarkers in cell blocks. Cytopathology. 29. 10.1111/cyt.12514. 
Stueck, Ashley; E. Grantmyre, John; A. Wood, Lori; Wang, Cheng; Merrimen, Jennifer. (2017). Spermatocytic Tumor With Sarcoma: A Rare Testicular Neoplasm. International Journal of Surgical Pathology. 25. 106689691770615. 10.1177/1066896917706156. 
Duggan, Máire; Wang, Cheng; Duan, Qiuli. (2015). Bronchoscopic Diagnosis of Pulmonary Small Cell Carcinoma Using Combinations of Thinprep® Processed Wash and Brush Samples, and Forceps Biopsy. Journal of the American Society of Cytopathology. 4. S47. 10.1016/j.jasc.2015.09.113. 
Lee, S.L.; Yu, D; Wang, Cheng; Saba, Raya; Liu, S; Trpkov, Kiril; Donnelly, Bryan; Bismar, Tarek. (2015). ERG expression in prostate needle biopsy: Potential diagnostic and prognostic implications. Applied Immunohistochemistry and Molecular Morphology. 23. 499-505.