Laurette

Geldenhuys

,

MBBCH, FFPATH, MMED, FRCPC, FIAC, MAEd
Professor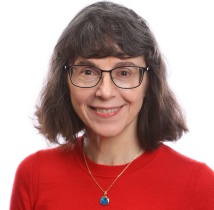 Email:
laurette.geldenhuysmd@nshealth.ca
Phone:
902-473-7334
Cell:
902-220-9586
Fax:
902-473-7978
Mailing Address:
Room 742, Mackenzie Building,
5788 University Avenue,
Halifax, NS, B3H 1V8


Degrees and professional designations
Laboratory Medical Director Advanced Practical Pathology Program Certificate, College of American Pathologists, 2015
Master of Arts in Education, Mount Saint Vincent University, 2005
Certification in Cytopathology, International Board of Cytopathology, 1998
Certification in Anatomical Pathology, Royal College of Physicians and Surgeons of Canada, 1998
License of the Medical Council of Canada, 1997
Master of Medicine in Anatomical Pathology, University of the Witwatersrand, South Africa, 1995
Medical Council of Canada Evaluating Examination, 1995
Certification in Anatomical Pathology, College of Medicine of South Africa, 1994
Bachelor of Medicine and Bachelor of Surgery, with Distinction, University of the Witwatersrand, South Africa, 1987
Areas of clinical / research interest
Dr. Geldenhuys's clinical and research interests include nephropathology and gynecological pathology. She also has an interest in medical education and the history of medicine.
Biography
Laurette Geldenhuys has served as Division Head and Service Chief of Anatomical Pathology at the QEII Health Sciences Centre since 2012. She is a nephropathologist and has an interest in the environment, wellness, medical education and the medical humanities, including medical history.
She was trained in South Africa, and has master's degrees in Anatomical Pathology and Medical Education.
She is a Past President of the Canadian Association of Pathologists (CAP-ACP), a Past Chair of the CAP-ACP Section of Patient Safety and Quality Assurance, and the CAP-ACP Continuing Professional Development (CPD) Committee and CPD Accreditation Sub-committee. She is also a Past Chair of the Canadian Alliance on Laboratory Medicine and past Executive Member of the Canadian Leadership Council on Laboratory Medicine. She was the Royal College CPD Educator for Nova Scotia for several years.
She is a recipient of the College of American Pathologists President's Honors, the CAP-ACP President's Award, the CAP-ACP Distinguished Service Award, the Royal College Specialist of the Year Award for Region 5, and the David T Janigan Teaching Award.
Selected publications
Harrigan, A, West, M, Geldenhuys, L, Poyah, P. Renal-limited anti-glomerular basement membrane disease related to alemtuzumab: a case report. Accepted for publication, Canadian Journal of Kidney Health and Disease, August, 2020
Quinonez G, Geldenhuys L. Canadian contributions to the study of pathology. Hektoen International 2020;12(2): https://hekint.org/2020/06/12/canadian-contributions-to-the-study-of-pathology/ 
Abdallaa M, Abdalla M, Siddiqi F, Geldenhuys L, et al. A common glomerular transcriptomic signature distinguishes diabetic kidney disease from other kidney diseases in humans and mice. Accepted for publication in Current Research in Translational Medicine, May, 2020 
Adam BA, Kikic Z, et al. Intragraft Gene Expression in Native Kidney BK Virus Nephropathy versus T-Cell Mediated Rejection: Prospects for Molecular Diagnosis and Risk Prediction. Am J Transplant; May 5, 2020 doi: 10.1111/ajt.15980. Online ahead of print. 
Maung RT, Geldenhuys L, et al. Pathology Workload and Human Resources in Canada – Trends in the past 40 years and comparison to other medical disciplines. Canadian Journal of Pathology 2020;12(1):16-29
Cheng C, Barnes P, et al. Fit-For-Purpose PD-L1 Biomarker Testing for Patient Selection in Immuno-Oncology: Guidelines for Clinical Laboratories from The Canadian Association of Pathologists - Association canadienne des pathologistes (CAP-ACP). Accepted for publication in Applied Immunohistochemistry and Molecular Morphology, June, 2019.
Majumder S, Hadden M, Thieme K, Batchu S, Niveditha D, Chowdhury S, Yerra V, Advani S, Bowskill B, Liu Y, Vakili H, Alghamdi T, White K, Geldenhuys L, Siddiqi F, Advani A. Dysregulated expression but redundant function of the long non-coding RNA Hotair in diabetic kidney disease. Accepted for publication and cover image in Diabetologia, June, 2019
Worthen G, Geldenhuys L, Tennankore K. The Case - An 82-year-old male with worsening kidney function. Kidney International 2019;96(3):801-2
Quinonez G, Geldenhuys L. Samuel Clossy's Observations: an unrecognized contribution to the origin of anatomical pathology. Hektoen International 2019;11(2).
Geldenhuys L, Urquhart R, Gainer R, Caines C, Dini A. Process and Impact of Barcoding Implementation at the QEII Anatomical Pathology Laboratory. Canadian Journal of Pathology 2019;11(2):20-27
Urquhart R, Kendell C, Geldenhuys L, Ross A, Rajaraman M, Folkes A, Madden L, Sullivan V, Rayson D, Porter G. The role of scientific evidence in decisions to adopt complex innovations in cancer care settings: a multiple-case study in Nova Scotia, Canada. Implement Sci. 2019;14(1):14
Teaching
Lecturer

Dalhousie Medical School, Metabolism II, Nephrology

Resident teaching

Pathology residents
Nephrology residents and fellows
Interested in receiving applications from:
Summer students: No
Medical students for projects: No
Residents for projects: Yes
Prospective Graduate students: No
Prospective Postdoctoral fellows: No