Manal

Elnenaei

,

MBChB, PhD, FRCPath, EuSpLM
Professor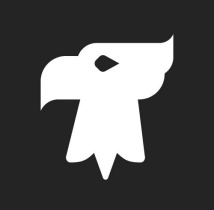 Email:
manal.elnenaei@nshealth.ca
Phone:
902-473-5194
Fax:
902-473- 2123
Mailing Address:
Room 616 Mackenzie Building
5788 University Avenue
Halifax, NS, B3H 1V8

Research Topics:
Multiple Myeloma
Myeloma Tumour Bank
Endocrine clinical research
Health informatics
Biography
Dr. Manal Elnenaei has created and is leading the Myeloma Tumor Bank initiative. This project has brought together a multidisciplinary team comprising Dalhousie Faculty as well Clinician Scientists, to focus on translational research in Multiple Myeloma. Objectives of this research include a joint focus on clinical genetics and immunology for patients with MM and leveraging our unique, multidisciplinary expertise to create faithful models of cancer, establish and test new treatment modalities towards precision medicine.
Dr. Elnenaei is working closely with the endocrine team on clinical research projects that involve laboratory testing for endocrine patients and local guidelines that enhance clinical value in laboratory testing.
Appropriate test utilization is a strong area of interest for Dr. Elnenaei and is part of the NSHA Choosing Wisely group. A number of initiatives in this area have produced substantial savings by reducing the number of unnecessary tests produced by the laboratory. She is also working closely with the Dalhousie Health Informatics team on initiatives that have a broader stakeholder impact.
Education & Professional Designations
European Specialist in Laboratory Medicine (EuSpLM), 2012.
Certificate of Completion of Training (CCST), General Medical Council, UK, 2010.
Fellowship of the Royal College of Pathologists, UK (FRCPath), 2010.
PhD in Pathology, University of London (Topic: Genetic Characterization of Multiple Myeloma), 2002.
Masters in Clinical and Chemical Pathology, Faculty of Medicine, University of Alexandria, Egypt, 1995.
Bachelor of Medicine and Surgery (MBChB), with Distinction, Faculty of Medicine, University of Alexandria, Egypt, 1989.
Teaching
Regular instructor/ teacher on the Bioc4813/5813Path5013 course on 'Biochemistry of Clinical Disoders'
Resident teaching and mentoring: mainly General Pathology residents; but also includes Endocrine and Hematopathology residents.
Supervision of summer students and MSc students, when time and resources permit.
Medial school tutoring in Metabolism I and Metabolism II units.
Accepting observership placements, when time and resources permit.
Regular participation in local staff and Faculty teaching via Grand Rounds, Lunch and Learn and Journal Club activities.
Selected Publications
Elnenaei MO, Knopf P, Cutler SD, Sinclair K, Abou El Hassan M, Greer W, Goudie M, Wagner J, White D , Couban S, Forward N , Gaston D, Campbell CVJ. Low-Depth Sequencing for Copy Number Abnormalities in Multiple Myeloma Supersedes Fluorescent in Situ Hybridization in Scope and Resolution. Clin Genetics. 2019 96(2):163-168. doi: 10.1111/cge.13561
Awara MA, Smalley JG, Havenga M, Elnenaei MO. Trials and Tribulations of Diagnosing and Managing Psychosis Secondary to Non-Convulsive Epilepsy.  EJMCR 2020 4(1):19–24. doi.org/10.24911/ejmcr/173-1558018778
Kennedy BE, Sadek M, Elnenaei MO, Reiman A, Gujar SA. Targeting NAD+ Synthesis to Potentiate CD38-Based Immunotherapy of Multiple Myeloma. Trends Cancer. 2020; 6(1):9-12. doi: 10.1016/j.trecan.2019.11.005.
Campbell SG, Innes GD, Magee KD, Elnenaei MO, Rowe BH. A 5-step program for diagnostic test addiction. CJEM 2019 May 16:1-4. doi: 10.1017/cem.2019.350.
Abidi SR , Rad J , Abusharekh A , Roy P, Van Woensel W , Cheng C , Abidi SR, Crocker B, Elnenaei M. AI-Driven Pathology Laboratory Utilization Management via Data- and Knowledge-Based Analytics.  In: Riaño D., Wilk S., ten Teije A. (eds) Artificial Intelligence in Medicine. AIME 2019. Lecture Notes in Computer Science, vol 11526. Springer, Cham. doi.org/10.1007/978-3-030-21642-9_30
Abou El Hassan M, Delvin E, Elnenaei MO, Hoffman B.  Diurnal rhythm in clinical chemistry: An underrated source of variation, Critical Reviews in Clinical Laboratory Sciences. 2018; 55:8, 516-534, DOI: 10.1080/10408363.2018.1519522.
Elnenaei MO, Minney D, Clarke DB, Kumar-Misir A, Imran SA. Reflex and reflective testing strategies for early detection of pituitary dysfunction. Clin Biochem. 2018; 54:78-84
Munro V, Elnenaei MO, Doucette S, Clarke DB, Imran SA. The effect of time of day testing and utility of 30 and 60 minute cortisol values in the 250 mcg ACTH stimulation test. Clin Biochem. 2018; 54:37-41
Lou AH, Elnenaei MO, Sadek I, Thompson S, Crocker BD, Nassar BA. Multiple pre- and post-analytical lean approaches to the improvement of the laboratory turnaround time in a large core laboratory. Clin Biochem. S0009-9120(17)30328-4.
Elnenaei MO , Campbell SG , Thoni AJ,  Lou A , Crocker BD, Nassar BA An effective utilization management strategy by dual approach of influencing physician ordering and gate keeping. Clin Biochem. 2016;49:208-12.
Elnenaei MO, Alaghband-Zadeh J, Sherwood R, Awara MA, Moniz C, Le Roux CW. Leptin and IGF1; diagnostic markers of re-feeding syndrome and mortality. Br J Nutr. 2011 May 4:1-7. 
Elnenaei MO, Chandra R, Moniz C. Genotyping of VDR and ER predicts response to oral calcium and vitamin D and correlates with results of NMR pattern recognition- an observational study. Br J Nutr. 2010 Aug; 23:1-8.
Elnenaei MO, Musto R, Alaghband-Zadeh J, Moniz C, Le Roux CW. Postprandial bone turnover is independent of calories above 250 kcal. Ann Clin Biochem. 2010 Jul;47: 318-20
Elnenaei MO, Gruszka-Westwood AM, A'Hernt R, Matutes E, Sirohi B, Powles R, Catovsky D. Gene abnormalities in multiple myeloma; the relevance of TP53, MDM2, and CDKN2A. Haematologica. 2003 May;88(5):529-37.
Elnenaei MO, Hamoudi RA, Swansbury J, Gruszka-Westwood AM, Brito-Babapulle V, Matutes E, Catovsky D. Delineation of the minimal region of loss at 13q14 in multiple myeloma. Genes Chromosomes Cancer. 2003 Jan;36(1):99-106.
Elnenaei MO, Jadayel DM, Matutes E, Morilla R, Owusu-Ankomah  K, Atkinson S, Titley I, Mandala EM, Catovsky D. Cyclin D1 by flow cytometry as a useful tool in the diagnosis of B-cell malignancies. Leuk Res. 2001 Feb;25(2):115-23.