Mohamed
Abouelhassan
Assistant Professor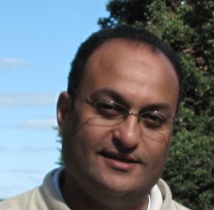 Biography
Dr. Abouelhassan is the Head of the Clinical Chemistry Division, Queen Elizabeth Hospital, PEI and he is an Associate Professor in the Department of Pathology at Dalhousie University. He obtained his PhD from The Netherlands in the utilization of gene therapy and semi-synthetic compounds in the protection against chemotherapy-induced side effects.  He completed his postdoctoral studies at The Lunenfeld-Tanenbaum Research Institute/University of Toronto in studying the epigenetic regulation of interferon gamma signalling with a major focus on long range chromatin interactions. He recently graduated from the Clinical Chemistry Program, University of Toronto. He has two main research interests:
Defining the epigenetics changes associated with multiple myeloma progression and
Studying the impact of diurnal variation on the clinical utility of analytes. 
Publications
Google Scholar publication list
Research interests
Multiple myeloma
Mulitple myeloma (MM) is a highly heterogeneous cancer and should be treated as such. I am interested in studying the epigenetic changes associated with the different stages of the disease starting from MGUS. Mapping chromatin landscape at different stages of MM will help us identify chromatin signatures which associate with the progression of the disease. Performing these studies on a multiple or single cell level will reveal an unprecedented insight on the epigenetic heterogeneity of the disease which will provide a solid basis for rationalized combined therapies. 
Diurnal variation of analytes
Diurnal variation of analytes is evident for several clinical chemistry analytes, but it is underrated. I am interested in increasing the awareness of diurnal variation of analytes in laboratory medicine and in studying the impact of diurnal variation on the diagnosis and prognosis of disease.