Paola
Marcato
Assistant Professor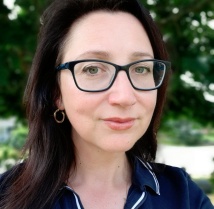 Department of Pathology
Email:
paola.marcato@dal.ca
Phone:
902-494-4239, 902-494-4241 (lab)
Mailing Address:
Dalhousie University
Sir Charles Tupper Medical Building, 11-C1
5850 College Street
PO Box 15000
Halifax, Nova Scotia, Canada B3H 4R2

Research interests
The role of retinoic acid signaling in breast cancer progression and cancer stem cells
Breast cancer is the most common malignancy affecting Canadian women and, after lung cancer, it is the second leading cause of cancer deaths among women. The great majority of cancer-related mortality is due to metastases, not the primary tumors from which these malignancies arise.
Importantly, we need to understand why breast cancer spreads and comes back years later after treatment in some cancer patients. The aggressiveness of breast cancers varies widely and, depending on the qualities of a patient's tumor, it can be more easily treated or not.
Breast cancer patient tumors that do not express hormone receptors, called triple-negative breast cancers, are the most difficult to treat and are more likely to spread. Our recent data suggest that a vitamin A derivative, retinoic acid (RA), plays a critical role in determining how fast triple-negative breast cancers grow and spread. RA does this by inducing gene expression changes.
In addition, when thinking about how to treat cancer better, it is important to note that tumors are made up of different cancer cells. Of all the tumor cells, cancer stem cells (CSCs) have the greatest ability to form new tumors and are also very hard to kill (Figure 1).
By understanding the biology of CSCs, we will gain new insight into how cancer develops and will be able to make new anti-cancer drugs that kill CSCs better, decreasing the chance that the patient's cancer will return years later. Our recent data leads us to believe that CSCs may require RA to grow and spread.
My laboratory is investigating the role of RA in breast cancer growth, breast CSC biology and in triple negative breast cancers. We use molecular biology techniques, in vitro and in vivo assays with cancer cell lines, mouse tumor models and patient tumor samples to study cancer stem cell biology with the goal of understanding why tumors form and spread to other parts of the body. This is a translational research lab and has the active participation of our collaborators, surgical oncologists Dr. Carman Giacomantonio and Dr. Lucy Helyer.
Figure 1
People
Cheryl Dean (research assistant/lab manager)
Krysta Coyle (graduate student)
Margaret Thomas (graduate student)
Mohammad Sultan (graduate student)
Shelby Clattenburg (undergraduate student)
Philip Parsons (undergraduate student)
Dejan Vidovic (undergraduate student)
Publications (since 2009)
Clements, D., Gujar, S.A., Sterea, A., Helson, E., Dean, C.A, Nunokawa, A., Coyle, K.M., Sharif, T., Marcato, P., Lee, P.W.K. Newly recruited CD11b+, GR-1+, Ly6Chigh myeloid cells augment tumor-associated immunosuppression immediately following the therapeutic administration of oncolytic reovirus. (submitted)
Mathenge, E.G., Dean, C.A., Clements, D., Vaghar-Kashani, A., Photopoulos, S., Coyle, K.M., Giacomantonio, M., Malueth, B., Nunokawa, A., Jordan, J., Lewis, J.D., Gujar, S.A., Marcato, P., Lee, P.W., Giacomantionio, C.A.  Core needle biopsy of 4T1 breast cancer tumors increases distant metastasis in association with an immunosuppressive microenvironment. (submitted)
Marcato, P.*, Dean, C.A., Liu, R.-Z., Coyle, K.M., Bydoun, M., Wallace, M., Clements, D.,Turner, C., Mathenge, E., Gujar, S.A., Giacomantonio, C.A., Mackey J.R., Godbout, R., Lee, P.W.K*. (2014) Aldehyde dehydrogenase 1A3 influences breast cancer growth rate via differential retinoic acid signaling. Mol. Oncol. 2014 Jul 24. pii: S1574-7891(14)00165-3. doi: 10.1016/j.molonc.2014.07.010. [Epub ahead of print] IF. 6.70
(*co-corresponding authors)
Thomas, M.L., Coyle, K.M., Sultan, M., Vaghar-kashani, A., Marcato, P. (2014) Chemoresistance in Cancer Stem Cells and Strategies to Overcome Resistance.Chemotherapy. 3:125. doi: 10.4172/2167-7700.1000125
Gujar, S.A., Clements, D., Dielschneider, R., Helson, E., Marcato, P., Lee, P.W.K. (2014) Gemcitabine enhances the efficacy of reovirus-based oncotherapy through anti-tumor immological mechanisms. Br. J. Cancer. 10(1):83-93. IF=5.08
Coyle, K.M., Marcato, P. (2013) Cancer stem cells: clinical relevance. Can J Path. 5(4):141-149.
Coyle, K.M., Sultan, M., Thomas, M., Vaghar-Kashani, A., Marcato, P. (2013) Retinoid signaling in cancer and its promise for therapy. J. Carcinogene. Mutagene.  S7:006. doi: 10.4172/2157-2518.S7-006.
Pan, D., Marcato, P., Ahn, D., Gujar, S., Pan, L.-Z., Lee, P.W.K. (2013) Activation of p53 by chemotherapeutic agents enhances reovirus oncolysis. PLOS One. 8(1):e54006. IF=3.73
Gujar, S., Dielschneider, R., Clements, D., Helson, E., Shmulevitz, M., Marcato, P., Pan, D., Pan, L., Ahn, D-G., Alawadhi, A., Lee, P.W.K. (2013) Multifaceted Therapeutic Targeting of Ovarian Peritoneal Carcinomatosis through Virus-induced Immuno-modulation. Mol. Ther.21(2):338-47. IF=7.04
Pan, D., Pan, L.-Z., Hill, R., Marcato, P., Shmulevitz, M., Vassilev, L.T., Lee, P.W.K. (2011) Oncolytic reovirus and Nutlin-3a synergistically kill tumor cells through p53-dependent NF-kB activation. Br. J. Cancer. 105(7):1012-22. IF=5.08
Marcato, P. Dean, C.A., Giacomantonio, C.A., Lee, P.W.K. (2011) Aldehyde dehydrogenase: its role as a cancer stem marker comes down to the specific isoform. Cell Cycle. 10(9):1378-84. IF=5.24
Gujar, S.A., Pan, D., Marcato, P., Garant, K.A., Lee, P.W.K. (2011) Oncolytic Virus-Initiated Immunotherapy of Prostate Cancer. Mol. Ther.19(4):797-804. IF=7.04
Marcato, P., Dean, C.A., Pan, D., Araslanova, R., Gillis, M.E., Joshi, M., Helyer, L., Pan, L., Leidal, A., Gujar, S., Giacomantonio, C.A., Lee, P.W.K. (2011) Aldehyde dehydrogenase activity of breast cancer stem cells is primarily due to isoform ALDH1A3 and its expression is predictive of metastasis. Stem Cells.29(1):32-45. IF=7.70
Gujar, S.A., Marcato, P., Pan, D., Lee, P.W.K. (2010) Reovirus Oncotherapy Overrides Tumor Antigen Presentation Evasion and Promotes Protective Anti-Tumor Immunity. Mol. Cancer Ther.9(11):2924-33. IF=5.60
Shmulevitz, M., Marcato, P., Lee, P.W.K. (2010) Activated Ras signaling significantly enhances reovirus replication and spread. Cancer Gene Ther. 17(1):69-70. IF=2.95
Cripe, P., Wang, P.Y., Marcato, P., Mahler, Y.Y., Lee, P.W.K. (2009) Targeting cancer-initiating cells with oncolytic viruses. Mol. Ther. 17(10):1677-82. IF=7.04
Marcato, P. Dean, C.A., Giacomantonio, C.A., Lee, P.W.K. (2009) If cancer stem cells are resistant to therapies, what's next? Future Oncol. 5(6) 747-50. IF=3.20
Marcato, P., Dean, C.A., Giacomantonio, C.A., Lee, P.W.K. (2009) Oncolytic reovirus effectively targets breast cancer stem cells. Mol. Ther. 17(6):972-9. IF=7.04