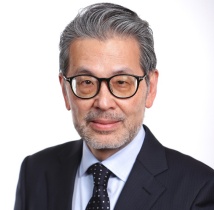 Email:
zhaolin.xu@nshealth.ca
Phone:
902-473-7287
Fax:
902-473-3897
Mailing Address:
Rm. 734C, Mackenzie Building
5788 University Ave.
Halifax, NS, Canada B3H 1V8

Research Topics:
Lung cancer genotyping and molecular profiling
Lung tumour banking
Metastasis and early detection of lung cancer
Lung injury and interstitial lung disease
Gene mutations in lung cancer
Biography
Molecular classification of lung cancer based on gene mutational status has a significant impact on patients' clinical management that is considered as one of the new directions in modern oncology. Dr. Zhaolin Xu is studying gene mutations in human lung cancer in correlation with pathologic characteristics of the tumor, clinical staging, responding to treatment and overall prognosis.
Lung cancer patients can be divided into various subgroups based on not only tumor morphology but also molecular profiling, and selected to receive personalized targeted therapy accordingly. Dr. Xu and his colleagues have established the QE II Lung Tumor Bank for research since 2005, which is certified by the Canadian Tumor Repository Network (CTRNet).
Dr. Xu is the principal investigator and director of the tumor bank which has become one of the largest human lung tumor banks in the country. Dr. Xu's research interest also includes lung cancer metastasis and early detection, lung injury and interstitial lung disease.
Appointments
Pulmonary Pathologist and Cytopathologist, QE II Health Sciences Centre (QEII HSC), NSHA
Senior Scientist, Beatrice Hunter Cancer Research Institute
Chair, Pathology Working Group and Network Member, Pan-Canadian Lung Cancer Screening Network, Canadian Partnership Against Cancer (CPAC)
Chair, Pathology Working Group and Steering Committee Member, Lung Cancer Screening Network, Cancer Care Nova Scotia (CCNS)
Committee Member, Correlative Sciences and Tumor Biology Committee, and Lung Tumor Sub-committee, Clinical Trial Group, National Cancer Institute of Canada (NCIC)
Expert Panel Member, Lung National Cancer Pathology and Staging Multidisciplinary Expert Panel, Canadian Partnership Against Cancer (CPAC)
Medical Advisory Team Member, Lung Cancer Canada
Selected Publications
MacNeil AJ, Jiao S-C, McEachern LA, Yang YJ, Dennis A, Yu H, Xu Z, Marshall JS, and Lin TJ   MAPK kinase 3 is a tumor suppressor with reduced copy number in breast cancer.  Cancer Research  2014; 74(1): 162-72
Alcolado N, Conrad DJ, Poroca D, Li M, Alshafie W, Chappe FG, Pelis RM, Anini Y, Xu Z, Hamidi SA, Said SI, Chappe VM.  Cystic Fibrosis Transmembrane Conductance Regulator dysfunction in VIP knockout mice.  American Journal of Physiology - Cell Physiology 2014 Vol. no.DOI:10.1152/ajpcell.00293.2013
Xu Z.      Genomics and Molecular Profiling of Lung Cancer in Cancer Genomics: from bench to personalized medicine  eds. G. Dellaire, J. Berman, R. Arceci. Academic Press, Elsevier, 2013
Andrade-Vieira RP, Xu Z, Colp P and Marignani PA   Loss of lkb1 expression reduces the latency of ErbB2-mediated mammary gland tumorigenesis, promoting changes in metabolic pathways.   Plos One 2013;8(2):e56567
Xu Z.  Pulmonary Pathology in Pathology Review  ed. Zu-Hua Gao, Brush Educarion Inc. 2013
Marrie TJ, Costain N, La Scola B, Patrick W, Forgie S, Xu Z, McNeil SA. The role of atypical pathogens in community-acquired pneumonia. Semin Respir Crit Care Med. 2012, 33(3):244-56.
Henzler D, Hochhausen H, Chankalal R, Xu Z, Whynot SC, Slutsky A, Zhang H.  Physiologic and biologic characteristics of three experimental models of acute lung injury in rats.  Anesthesia and Analgesia  2011, 112(5):1139-46.
Henzler D, Hochhausen H, Chankalal R, Xu Z, Whynot SC, Slutsky A, Zhang H.  Physiologic and biologic characteristics of three experimental models of acute lung injury in rats.  Anesthesia and Analgesia  2011, 112(5):1139-46.
Bethune G, Bethune D, Ridgway N, Xu Z.  Epidermal growth factor receptor (EGFR) in lung cancer: an overview and update.  The Journal of Thoracic Disease  2010, 2:48-51.
Xu Z, Bethune D, Manos D, Foyle A, Henteleff H, Johnston M and Cartier Y.  Pulmonary Hyalinizing Granuloma.  Journal of Peking University (Health Sciences) 2009,  Vol. 41, No 4,252-257