Conrad

Fernandez

,

MD
Division of Hematology/Oncology, Professor Emeritus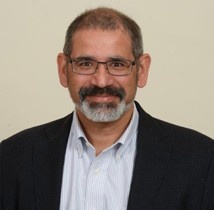 Email:
conrad.fernandez@iwk.nshealth.ca
Phone:
902-470-6839
Mailing Address:
Division of Hematology-Oncology
Room K7122, 7th Floor
IWK Health Centre
PO Box 9700
5850-5980 University Ave.
Halifax, NS B3K 6R8

Research Topics:
Wilms tumor
Research ethics
Return of genomic results
Education
Hon BSc, Genetics (University of Western Ontario)
MD (McMaster University)
FRCPC Pediatrics (Dalhousie University)
Specialist Certificate Pediatric Hematology/Oncology (University of British Columbia)
Research interests
Dr. Fernandez is chair of the international Children's Oncology Group Renal Tumors Steering Committee and conducts clinical trials in childhood kidney cancer. He also has an active research program in returning research results to participants.
Selected publications (from 30 in last 2 years)
Tutelman PR, Chambers CT, Cornelissen L, Fernandez CV, Flanders A, MacLeod J, Sherry SB, Stewart SH, Urquhart R, de Gagne S, Guilcher GMT, Hashmi J, Heathcote LC, Noel M, Schulte F, Stinson JN, Stern M.   Long-term Alterations in Somatosensory Functioning in Survivors of Childhood Cancer. Accepted to Pain. September 2021.
Spreafico F, Fernandez CV , Brok J, Nakata K, Vujanic G, Geller JI, Gessler M, Maschietto M, Behjat S, Polanco A, Paintsil V, Luna-Fineman S, Pritchard-Jones K. Wilms tumor.  Nat Rev Dis Primers. 2021 Oct 14;7(1):75. doi: 10.1038/s41572-021-00308-8. PMID: 34650095
Pelland-Marcotte MC, Xie L, Barber R, Elkhalifa S, Frechette M, Kaur J, Onysko J, Bouffet E,  Fernandez CV, Mitchell D, Rayar M, Badovinac K, Randall A, Stammers D, Larouche V, Airhart A, Fildler-Benaoudia M, Cohen-Gogo S, Sung L, Gibson P. The COVID-19 pandemic did not affect childhood cancer incidence in Canada: a report from CYP-C. CMAJ. Accepted. September 2021.
Sinclair  S, Jaggi P, Raffin Bouchal S, Kuhn S, Schulte F, Guilcher GMT, Rapoport A, Punnett A, Fernandez CV, Chung J. Implementing Compassion in Pediatric Oncology: Perspectives of Patients, Parents, and Healthcare Providers. J Pediatr Nurs. 2021 Aug 16:S0882-5963(21)00234-7. doi: 10.1016/j.pedn.2021.08.001. Online ahead of print.PMID: 34412933
Marwa B, Krueger J, Stephenson E, Malkin D, Shlien A, Fernandez CV, Villani A. Ethical     Challenges with Sequencing of Relapsed Tumors Following Allogeneic Hematopoietic Stem Cell Transplantation: A Statement from the PROFYLE Program Executive Committee. Accepted 14 July 2021 JCO Precis Oncol 5:1339-1347.
Goudie C, Witkowski L, Cullinan N, Reichman L, Schiller I, Tachdjian M, Blood KA, Brossard J, Brunga L, Cacciotti C, Caswell K, Cellot S, Clark ME, Clinton C, Cochrane S,  Coltin H, Felton K,  Fernandez C, Fleming A, Fuentes-Bolanos N, Gibson P, Grant R, Grundy P, Hammad R, Harrison L, Irwin MS, Johnston D, Lafay-Cousin L, Lara-Corrales I,  Larouche V, Mathews  N, Meyn S, MichaelVander O, Perrier R,  Pike M, Punnett A, Ramaswamy V, Say J, Somers G, Tabori U, Thibodeau MY, Toupin AK, Tucker  KM, van Engelen K, Vairy S, Waespe N, Warby M, Wasserman JD, Whitlock  JA, Sinnett.D, Jabado N,  Nathan PC,  Shlien A, Kamihara  J,  Deyell R,  Ziegler D, Nichols KE, Dendukuri  N, Malkin D, Villani A, Foulkes W. The McGill Interactive Pediatric OncoGenetic Guidelines (MIPOGG) – Performance of a Prediction Tool for Identifying Cancer Predisposition Syndromes. JAMA Oncol. doi:10.1001/jamaoncol.2021.4536 Published online October 7, 2021.
Dome JS, Mullen EA, Dix DB, Gratias EJ,Ehrlich PF, Daw N,Geller JI, Chintagumpala M, Khanna G, Kalapurakal JA, Renfro L, Perlman EL, Grundy PE, Fernandez CV. Impact of the AREN05 Series of Children's Oncology Group Clinical Trials on the Standard of Care for Wilms Tumor. J Natl Compr Canc Netw. 2021 Aug 1;19(8):978-985. doi: 10.6004/jnccn.2021.7070. PMID: 34416705.
Cruz Rivera S, Mercieca-Bebber R, Aiyegbusi OL, Scott J, Hunn A, Fernandez C, Ives J, Ells C, Price G, Draper H, Calvert MJ. The need for ethical guidance for the use of Patient-Reported Outcomes (PROs) in research and clinical practice. Nature Med. 2021 Mar 4. doi: 10.1038/s41591-021-01275-z. Online ahead of print. PMID: 33664493 
Mackley MP, Fernandez NR, Fletcher B, Woolcott C, Fernandez CV.  Revisiting the ethics of phase 1 oncology trials in the era of precision medicine: a systematic review. JCO Precision Oncology no. 5 (2021) 17-26. Published online January 8, 2021. DOI: 10.1200/PO.20.00214 
Geller JI, Cost NG, Chi YY, Tornwall B, Cajaiba M, Perlman E, Kim Y, Mullen E, Glick R, Khanna G, Daw N, Ehrlich P, Fernandez CV, Dome JS. On Behalf of the COG Renal Tumor Committee.  A Prospective Study of Pediatric Renal Cell Carcinoma: A Report from the Children's Oncology Group (COG) Study AREN0321. Cancer. 2020 Dec 1;126(23):5156-5164. doi: 10.1002/cncr.33173. Epub 2020 Sep 14.PMID: 32926409.
Ehrlich PF, Chi YY, Chintagumpala MM, Hoffer FA, Perlman EJ, Kalapurakal JA,  Tornwall B, Warwick A, Shamberger RC, Khanna G, Hamilton TE, Gow KW, Paulino AC, Gratias EJ, Mullen EA,  Geller JI, Grundy PE, Fernandez CV, and Dome JS.  Results of Treatment for Patients with Multi-centric, or Bilaterally-Predisposed Unilateral Wilms Tumor (AREN0534): A report from the Children's Oncology Group. Cancer. 2020 Aug 1;126(15):3516-3525. doi: 10.1002/cncr.32958. Epub 2020 May 27.PMID: 3245938.
Sandberg JK, Chi YY, Smith EA, Servaes S, Hoffer F, Mullen EA, Perlman EJ, Tornwall B,   Ehrlich PF, Geller JI, Grundy P, Fernandez CV, Dome JS, Khanna G. Imaging characteristics of nephrogenic rest vs. small Wilms tumor:  a report from the Children's Oncology Group study AREN03B2. AJR Am J Roentgenol. 2020 May;214(5):987-994. doi: 10.2214/AJR.19.22301. Epub 2020 Mar 11.PMID: 32160052.
Daw NC, Chi YY, Kalapurakal JA, Hoffer FA, Geller JI, Perlman EJ, Ehrlich PF, Mullen EA, Warwick AB, Grundy PE, Gratias E, Ward D, Anderson JR, Fernandez CV, Dome JS on behalf of the AREN0321 Study Committee. Activity of vincristine and irinotecan in diffuse anaplastic Wilms tumor and therapy outcomes of stage II-IV disease: Results of the Children's Oncology Group AREN0321 study.

J Clin Oncol. 2020 Mar 5:JCO1901265. doi: 10.1200/JCO.19.01265. [Epub ahead of print]PMID:32134700.
Selected awards and honours  
Department of Pediatrics,  2020 Senior Researcher award.  IWK Health Ctre. Hfx, NS.
Nominated: 2020 Dalhousie University Faculty of Medicine Excellence in Clinical Care award. Halifax, NS.
Nominated: 2019 IWK Family Leadership Council Award for Excellence in Patient and Family Centred with Gloria Gallant and Hematology Team. Halifax, NS.  
Service and Leadership Award. 2018. Children's Oncology Group. In recognition of role of founding Co-Chair, Return of Research Results committee.
Nominated: 2011 IWK Health Centre Family Leadership Council's Annual Award for Excellence in Patient and Family Centred Care, Halifax, Nova Scotia, Canada.
Department of Pediatrics Endowment Award 2010, Canadian research committee strategies assessment, Halifax, Nova Scotia, Canada.
Best poster 2008, Society of International Pediatrics Annual meeting, Other Section (Ethics), Berlin, Germany.
Distinguished Service Award 2005, Dalhousie Health Sciences Research Ethics Board, Dalhousie University, Halifax, Nova Scotia, Canada.
Memberships
Children's Oncology Group
American Society of Clinical Oncology
American Society of Hematology
International Society of Pediatric Oncology (SIOP)
Employment
2011 (09) – 2020. Head, Division of Pediatric Hematology/Oncology, Department of Pediatrics, IWK Health Centre, Halifax, NS.
Selected service & activity
2019: PROFYLE Data Access Committee. Member.
2019: PROFYLE Publication Committee. Chair.
2019: Voting Body Steering Committee. Children's Oncology Group. Vice Chair.
2019: Beatrice Hunter Cancer Research Institute. Research Committee. Chair.
2018: Department of Pediatrics. Division Heads Council. Chairperson
2017: Panel on Research Ethics. Secretariat on Responsible Conduct of Research. TriCouncil Policy of Canada. Member. (Incoming Chair January 2022)
2017: Return of Research Results committee. Children's Oncology Group. Member.
2016: Renal Tumor Steering Committee, Children's Oncology Group, Chair.
2016: Atlantic Provinces Pediatric Hematology Oncology Network. Board member.
2015: PROFYLE. Terry Fox Research Institute national program to sequence high risk pediatric cancer patients.  Ethics Node chair, Steering committee member.