Dr.

Robert

Abraham

,

MD, FRCPC
Professor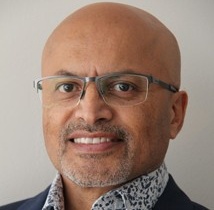 Email:
robert.abraham@dal.ca
Phone:
902-473-5452
Fax:
902-473-6235
Mailing Address:
QEII Health Sciences Centre, 1796 Summer Street, Halifax Infirmary Site, Diagnostic Imaging, 3rd Floor, Room 3316, PO BOX 9000, Halifax NS B3H 3A7

Research Topics:
Interventional Radiology
Embolization – development of imageable bland permanent and resorbable embolic microspheres
Interventional Oncology – development of imageable 90Y radioembolic microspheres
Vertebroplasty/Kyphoplasty – development of novel bone augmentation cements and systems
Interventional Radiology practice guidelines
Research
Education:
Fellowship, (interventional), Royal Melbourne Hospital
Residency, (FRCPC - Diagnostic Radiology)
Medical internship, St. Paul's Hospital, Vancouver
MD, Dalhousie University
BSc., (Chemistry), Dalhousie University
Biography:

Dr. Robert (Bob) Abraham is a practicing clinician and interventional radiologist. His primary expertise is in endovascular treatment of liver cancer and vascular disease. Dr. Abraham's skills and experience cover all aspects of IR including minimally invasive cancer therapy (Y-90 radioembolization, chemoembolization and bland embolization), angioplasty/intravascular stenting for peripheral vascular disease, venous access. He established the Uterine Fibroid Embolization program as well as the 90Y Radioembolization program at the QEII Hospital and is the lead IR for endovascular treatment of complex thoracic and abdominal aortic aneurysms (fenestrated and branched stent graft deployment).
Dr. Abraham co-founded ABK Biomedical Inc. and led ABK as CEO until August 2018 having raising over $12 million in equity investment and over $5 million in additional non-dilutive grant funding. ABK Biomedical is developing next generation imageable Y-90 radioembolization products and has a 6000 sq.ft. manufacturing and R&D facility and has 18 employees. He is currently  Chief Medical Officer and conducts research on the innovative products being developed. Dr. Abraham is also co-founder and CMO of Covina Biomedical Inc. which is developing minimally invasive bone augmentation systems.

Dr. Abraham has been profiled in Interventional News and is currently serving as Past President for the Canadian Association for Interventional Radiology (CAIR).
Awards and honours:
Fellowship of Society of Interventional Radiology (FSIR), 2016
President Canadian Interventional Radiology Association (CIRA), 2014 to 2016
Program Chair, CIRA Annual Scientific Meeting, 2012 and 2013
Chief Examiner (Chair), Diagnostic Radiology, Royal College of Canada, 2010-2014
Chair, Oral Examination Committee, Royal College of Canada, 2005-2009

Research supported by multiple grants, totaling over $4 M