Dr.

Naeem

Khan

,

M.D., FRCPC
Associate professor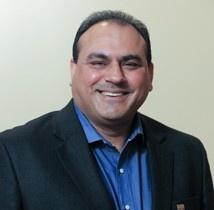 Email:
naeem.khan@iwk.nshealth.ca
Phone:
902-470- 7821, 902-470-8060
Fax:
902-470-7463
Mailing Address:
Department of Diagnostic Imaging, IWK Health Centre, 5850/5980 University Avenue, PO BOX 9700, Halifax, Nova Scotia B3K 6R8

Research Topics:
Pediatric
IWK Health Centre
Neuroradiology

Appointments:
Chief, Diagnostic Imaging, IWK Health Center
Staff Pediatric Neuroradiologist, IWK Health Center
Associate Professor in Department of Radiology, Dalhousie University, Halifax, Canada
Education:

MBBS, Khyber Medical University, Peshawar, Pakistan
Certification, Diagnostic Radiology, MCPS, FCPS – Pakistan, FRCPC - Canada
Fellowship, neuroradiology, Dalhousie University
Residency, radiology, The Aga Khan University, Pakistan
MD, Khyber Medical college, University of Peshawar, Pakistan
Clinical / Academic interests
Imaging of pediatric Brain, Spine and ENT.
Innovation and Advanced NeuroImaging application and research – spectroscopy, DTI, fMRI, MEG and use of nano technology in imaging
Advancement and future trends in the transformation of clinical practice of Radiology, QA and CQI in Radiology, Audit and performance assessment mechanisms in radiology
Promotion of "imaging gently" and " imaging 3.0" campaigns


Biography:

Dr. Khan is the Chief of the Department of Diagnostic Imaging at the IWK Health Centre. His research and clinical interests are pediatric neuroradiology, advanced MR imaging like fMRI, DTI and tractography, MR spectroscopy, epilepsy imaging, CT and MR perfusion and sports-related pediatric TBI imaging.