Teresa

Fortuna

,

MD, FRCPC
Assistant Professor, Chief: IWK Diagnostic Imaging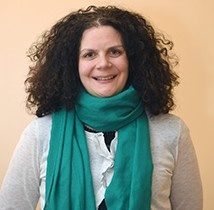 Email:
tfortuna@dal.ca
Phone:
902-470-8800
Fax:
902-470-7463
Mailing Address:
IWK Health Centre 5850/5980 University Avenue PO Box 9700 Halifax, Nova Scotia B3K 6R8

Research Topics:
Women's Imaging
IWK Health Centre
Education:
Fellowship, Abdominal Imaging, Dalhousie University, 2013
Fellowship, Women's Imaging, University of Toronto, 2012
Residency, Diagnostic Imaging, Dalhousie University, 2011
MD, Dalhousie University, 2005
BScOT, Dalhousie University, 2001
BSc, Honours Chemistry & Biology, Dalhousie University, 1998
Employment:
Associate Chief, Diagnostic Imaging, IWK Health Centre
Staff Radiologist, IWK Health Centre
Profile:
Dr. Teresa Fortuna is the Chief of the Department of Radiology at the IWK and is an Assistant Professor, Dalhousie Medical School, and Associate Chief radiologist at the IWK Health Centre. Before joining the IWK in 2104, she locumed at several community hospitals throughout Nova Scotia. Her practice now focuses on women's and pediatric imaging as well as resident education.