speakers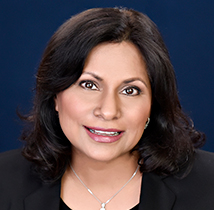 Mamta Gautum - Dr. Mamta Gautam is a psychiatrist at The Ottawa Hospital and in the Department of Psychiatry at the University of Ottawa; and President and CEO of PEAK MD.  Dr. Gautam is an internationally renowned clinician, consultant, researcher, speaker and author in the areas of Professional Health and Professional Leadership. She is a pioneer in the area of physician health and well-being, and has been hailed as "The Doctor's Doctor". She is the founding director of the University Of Ottawa Faculty Of Medicine Wellness Program; as well as the Canadian Medical Association Centre for Physician Health and Wellbeing, where she served as the Chair of the Expert Advisory Group. She created the Canadian Psychiatric Association Section on Physician Health; and in 2008, she founded the International Alliance on Physician Health, bringing together experts worldwide to collaborate on work in this area.  She currently serves as the Chair of the Ontario Medical Association Burnout Working Group.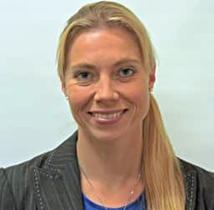 Ania Kielar - Dr. Ania Kielar is a radiologist at the University of Toronto, Joint Department of Medical Imaging. She completed medical school and residency at the University of Ottawa and her fellowship in abdominal imaging at the University of Michigan, in Ann Arbor, USA.  A future president of the Canadian Association of Radiologists, she is currently serving as CAR treasurer.  She is associate editor for Abdominal Radiology Journal and on the board of the CAR Journal.  She is a member of the LI-RADS version 2021 Writing and Lexicon Group and involved in many committees for the Society of Abdominal Radiology, American Roentgen Ray Society, and RSNA.  Her areas of research interest including standardization in radiology and error reduction.  In her free time, she enjoys cycling, skiing and adventure travels with her husband and 2 year old. 
Samantha Hill - Dr. Samantha Hill became the 139 th President of the OMA in May 2020, representing Ontario's 32,000 working physicians. In addition to her role as President, Dr. Hill works as a cardiac surgeon at St. Michael's Hospital and Sunnybrook Health Services in Toronto. Dr. Hill obtained her medical degree from McGill University and holds a Master's of Science, Epidemiology and Biostatistics from McGill University and a Master's of Science, Community Health, Health Practitioner Teacher Education from the Dalla Lana School of Public Health, University of Toronto. She has held several positions within the OMA and is a recipient of the Fitzgerald Teaching Award (2017). A single mother of two boys aged six and three, Dr. Hill is a committed environmentalist who believes that one of the most important things we can do as human beings is to take care of the world.
Alison Harris - Dr. Harris is a Clinical Professor in Radiology at UBC. She is an abdominal radiologist and has been on staff at Vancouver General (VGH) and UBC Hospitals for over 15 years. She received her medical degree and completed radiology residency in the United Kingdom, then undertook a sub-subspecialty radiology fellowship at VGH completed in 2000. Dr. Harris is a past president of the British Columbia Radiological Society, and a current Executive Member of the Canadian Association of Radiologists as Secretary/Treasurer. She is the Abdominal Section head at VGH and a national and international speaker with a focus on liver and gynaecological imaging.