Leadership Workshop for Women in Radiology
Physician Leadership Workshop for Women in Radiology
October 15, 2021
9:00 am - 4:00 pm
Loction: Westin Hotel, Halifax, NS
This one-day course designed for practicing radiologists (both community and academic radiologists) and residents will provide 6 hours of CME.  Whether you work in a small community practice and need your voice to be heard or you want to become the next president of the Canadian Medical Association, this workshop will provide specific practical tools to thrive in today's environment.
We encourage you to be part of a growing network of female radiologists across the country.
Keynote speakers: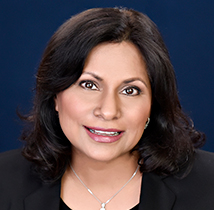 Mamta Gautum - Dr. Mamta Gautam is a psychiatrist at The Ottawa Hospital and in the Department of Psychiatry at the University of Ottawa; and President and CEO of PEAK MD.  Dr. Gautam is an internationally renowned clinician, consultant, researcher, speaker and author in the areas of Professional Health and Professional Leadership. She is a pioneer in the area of physician health and well-being, and has been hailed as "The Doctor's Doctor". She is the founding director of the University Of Ottawa Faculty Of Medicine Wellness Program; as well as the Canadian Medical Association Centre for Physician Health and Wellbeing, where she served as the Chair of the Expert Advisory Group. She created the Canadian Psychiatric Association Section on Physician Health; and in 2008, she founded the International Alliance on Physician Health, bringing together experts worldwide to collaborate on work in this area.  She currently serves as the Chair of the Ontario Medical Association Burnout Working Group.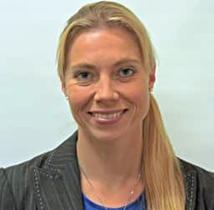 Ania Kielar - Dr. Ania Kielar is a radiologist at the University of Toronto, Joint Department of Medical Imaging. She completed medical school and residency at the University of Ottawa and her fellowship in abdominal imaging at the University of Michigan, in Ann Arbor, USA.  A future president of the Canadian Association of Radiologists, she is currently serving as CAR treasurer.  She is associate editor for Abdominal Radiology Journal and on the board of the CAR Journal.  She is a member of the LI-RADS version 2021 Writing and Lexicon Group and involved in many committees for the Society of Abdominal Radiology, American Roentgen Ray Society, and RSNA.  Her areas of research interest including standardization in radiology and error reduction.  In her free time, she enjoys cycling, skiing and adventure travels with her husband and 2 year old. 
We are very lucky to have secured significant funding for this workshop in order to offset registration costs.  Registration will open in May.
Steering committee:
Dr. Daria Manos (Dalhousie)
Dr. Karen Finlay (McMaster)
Dr. Charlotte Yong-Hing (University of British Columbia)
Dr. Lindsay Cherpak (University of Ottawa)
Dr. Carole Dennie (University of Ottawa)
Dr. Kathy O'Brien (Dalhousie)
For more information, contact:
Dr. Daria Manos, MD, FRCPC
Associate Professor, Dalhousie University
Associate Head (Education), Department of Diagnostic Radiology, Dalhousie University
daria.manos@nshealth.ca