Urologic Oncology
Leaders in urological cancer management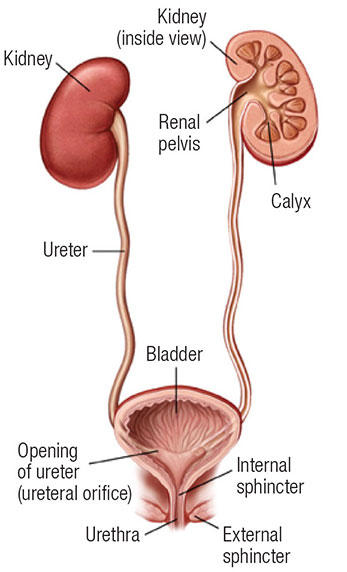 Urologic Oncology is a subspecialty of Urology that focuses on cancers of the genital and urinary systems. Urologic Oncologists have usually taken advanced training in the surgical and non-surgical management of these conditions above and beyond their general urology training.
The most common conditions that Urologic Oncologists treat include prostate cancer, bladder cancer, and kidney cancer. They also treat less common cancers include those that involve the penis, testicles, urethra, ureter, and adrenal glands.
Surgeries that Urologic Oncologists in Halifax perform include the removal of the prostate, bladder and kidney. We also perform surgeries to remove only the tumor containing part of the kidney or bladder, leaving the remaining healthy parts intact. In addition, we perform surgeries to help treat the less common cancers mentioned above. We perform surgeries through both open techniques with an incision and using minimally invasive techniques such as those performed using scopes (endoscopy) and those utilizing "keyhole" surgery. We are also at the forefront of utilizing robotic assisted surgery to improve patient's outcomes.
             

Dr. David Bell

Dr. Bell is a native Nova Scotian, born in Liverpool, NS. He completed his undergraduate and medical degrees at Dalhousie University. He fulfilled his internship at St. Paul's Hospital in Vancouver and following a year of Primary Care returned to complete a Urology residency at Dalhousie University. He completed further Fellowship training in Urologic Oncology at Laval University and at the Indiana University Medical Centre, Indianapolis, Indiana and joined the Faculty of Medicine at Dalhousie in 1992. Dr David G. Bell served two terms as Department Head for the Department of Urology from 2008-2018.

Dr Bell has a major interest in Urologic Oncology with a primary interest in bladder and prostate cancer.

                  

 

Dr. Ricardo Rendon

Dr Ricardo A. Rendon is a native of Colombia. He completed medical school training in 1993 at the Universidad Javeriana in Bogota, Colombia. Subsequently, he completed a rotating internship and Urology residency at Universidad Javeriana in Bogota. Dr Rendon arrived in Canada to complete a two year Research and Clinical Fellowship in Urologic Oncology at the Princess Margaret Hospital and University of Toronto. He obtained a MSc in Community Health and Clinical Epidemiology at Dalhousie University. Dr Rendon obtained his Fellowship of the Royal College of Physicians and Surgeons of Canada in 2007. He is the Director of the Department of Urology Clinical Trials Unit and the Chair of the Department of Urology Research Committee. Dr. Rendon's current research interests include kidney cancer and urothelial cell carcinoma, as well as other urologic malignancies.

 

Dr. Ross Mason


Dr. Ross Mason completed a Bachelor of Science in Chemistry (first class honors) before attending Dalhousie University for Medical School and a residency in Urology. He subsequently completed a Society of Urologic Oncology accredited fellowship in Urologic Oncology at the Mayo Clinic in Rochester, Minnesota where he also completed a Master's Degree in Clinical and Translational science. His clinical and research interests include all aspects of urologic oncology with a particular focus on malignancies of the kidney, prostate, and bladder.
Currently in Halifax we are involved in a large number of active research projects including large clinical trials and homegrown research in order to improve the care of our patients and allow access to state-of-the art treatments. If you currently being evaluated or will be for a Urologic Oncology condition, be sure to ask your surgeon about any available research that you could be a part of.
The following links provide more in-depth information on the more common cancers that Urologic Oncologists treat:
PROSTATE CANCER CANADA:
PROSTATE CANCER FOUNDATION:
BLADDER CANCER CANADA:
https://bladdercancercanada.org/en/
BLADDER CANCER ADVOCACY NETWORK
KIDNEY CANCER CANADA
https://www.kidneycancercanada.ca
INTERNATIONAL KIDNEY CANCER COALITION
https://ikcc.org

TESTICULAR CANCER CANADA
https://www.testicularcancer.ngo
CANADIAN CANCER SOCIETY