Dal Med News
»
Go to news main
Dal Changemakers Take on the World's Challenge Challenge Competition
Posted by
Cherry Au | Dal News
on April 10, 2017 in
News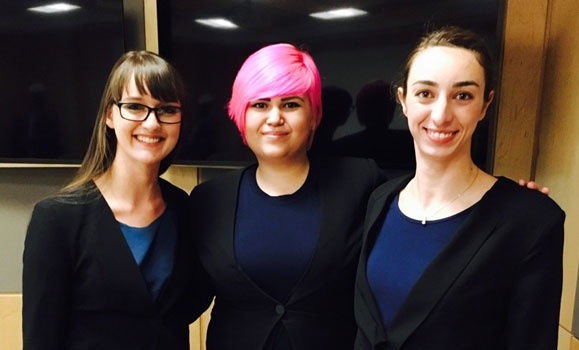 Dalhousie Trio - Alicia Roy (Biology major, 4th year), Danielle Skuy (Accounting major and French minor, 4th year) and Robyn Follett (Psychology and Creative Writing double major, 2nd year) - Won the Dal's World's Challenge Challenge (WCC) competition earlier this month.  
Their winning project, Total Dimension Prosthetics, recognizes the importance of prosthetics on quality of life, and aims to enhance prothetic limb productions around the globe.  
"Basically, our idea is to recruit women who are educated as technicians or prosthetists in developing countries and [enable] them to start businesses making 3D-printed prosthetics out of recycled plastics," says Follett. 
Their next goal?
This May, the trio will compete in the International World's Challenge Challenge competition hosted by Western University in London, Ontario, where they'll compete against 10 teams from five countries for funding to advance their project.