»
Go to news main
Helping Advance Alzheimer's Disease Research Toward Clinical Trials
Posted by
Michele Charlton and Gillian Batten
on June 22, 2017 in
News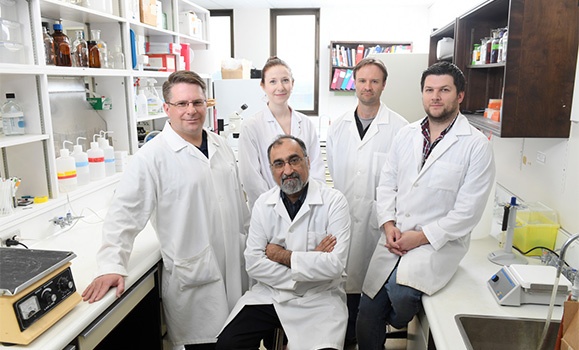 A Halifax-based research team has received close to $1.5 million from the Canadian Institutes of Health Research (CIHR) that will help with the development an earlier, more definitive way of diagnosing Alzheimer's disease.
The grant was awarded to lead applicant Dr. Sultan Darvesh (Dalhousie University), together with co-applicants Dr. Ian Pottie (Mount Saint Vincent University) and Dr. Steve Burrell (Dalhousie University and the Nova Scotia Health Authority), and several additional collaborators.
"We now need to take what we've learned so far and get ready to submit for approval of an experimental new drug for human imaging," says Medicine's Dr. Sultan Darvesh.  
Read more on Dal News.