»
Go to news main
Casting new perspectives on palliative care
Posted by
Molly Marcott
on July 6, 2017 in
News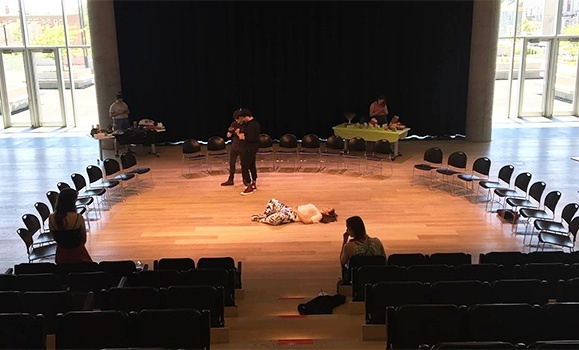 Researchers from three provinces are challenging the stigma surrounding end-of-life care by merging scientific research with performance art.

Brenda Sabo, an associate professor in Dal's School of Nursing, and a research team that includes physicians, nurses, family members, an epidemiologist and a bereavement counsellor have created the PEACE Project (Palliative Education through Art Communication and Engagement).
"I've been using art as a medium to present my research since 2007," says Dr. Sabo. "It seemed like a no-brainer to include artistic elements in this project as well."
Read more on Dal News.