»
Go to news main
Improving marginalized health through community empowerment
Posted by
Nicole Marie LeBlanc
on October 24, 2017 in
News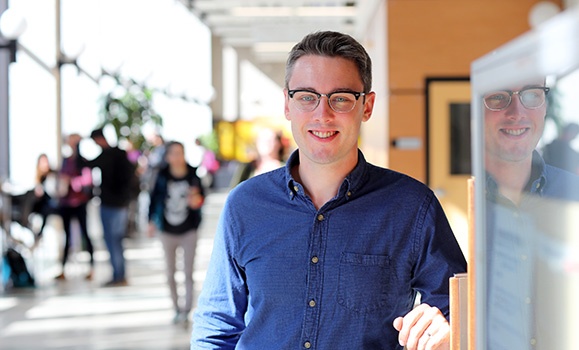 Medical student Braydon Connell's commitment to the field of health care was recognized last month by the Canadian Medical Hall of Fame (CMHF). He received an award designed to celebrate medical students with demonstrated leadership, communication skills and an interest in advancing knowledge.
The CMHF award recognizes students who also show outstanding potential as future leaders and innovators of health care in Canada. A major component of the CMHF award is having recipients express which laurate of the CMHF inspires them.
For Connell, it's Sir William Osler.
"The accomplishments my team and I have achieved through HOPES build upon the work of Osler and expands upon it. HOPES provides students early, hands-on experience working with marginalized populations, clinical experiences, and interprofessional collaboration," said Connell.
Read more on Dal News.