»
Go to news main
Special Tigers program still running strong
Posted by
Kirk Jessome
on November 2, 2017 in
News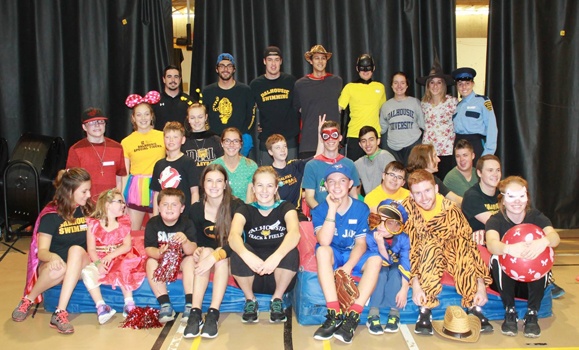 Currently in its fifth year, the Special Tigers program is designed to connect children and teens with cognitive disabilities to varsity athletes at Dalhousie University through sport.
The program, started by current Dalhousie Medical student Rebecca Haworth, has grown since the first event in 2012. The program was started during Haworth's undergrad degree and is now continued by current varsity athletes, and led by Haworth's sister Victoria, Daniel Maguire, and Annie Douglas. 
"A lot of varsity student-athletes have come from communities where they gained valuable experience from older athletes, but not all kids have that opportunity," said Rebecca. "This is a way for us to help involve kids, who might not normally get the chance, in sports and games that we love." 
Read more on Dal News.