»
Go to news main
Staying connected: Peer support workers provide mental health advice and support
Posted by
Delainey Wescott
on November 16, 2017 in
News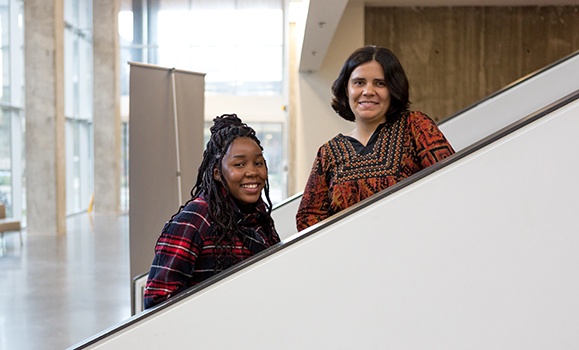 Offered through Student Health & Wellness, the Stay Connected Mental Health Project gives Dalhousie and King's students in Halifax the opportunity to meet with other students who can provide them with safe mental health advice and support.
Now in her second year of the Medical Sciences program, Tanaka Shumba had a difficult time adjusting to university life when she arrived at Dalhousie.
It was her first time leaving her home in Zimbabwe and she was overwhelmed with school. She says she wasn't prepared mentally for university and the related stress, and had a two-week period during midterms when she obsessed over her courses while going through a rough patch of homesickness.
Both Tanaka and Juliana have had previous struggles with their mental health, which is a core component of the peer support program. They say it allows students to connect with them on a more personal level.
Read more on Dal News.