»
Go to news main
Molly Appeal paves the way to precision cancer treatment
Posted by
Melanie Jollymore
on November 24, 2017 in
News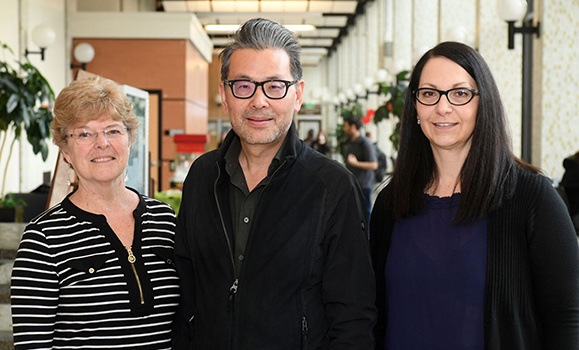 A group of Dalhousie Medical School researchers is spearheading a new initiative to develop personalized cancer treatments, with support from Dalhousie Medical Research Foundation's 2017-18 Molly Appeal.

"Every person's cancer is as unique as their fingerprints," says Dr. Paola Marignani, an internationally known cancer researcher and professor in Dalhousie's Department of Biochemistry & Molecular Biology who's leading this year's Molly Appeal research initiative. 
Read more on Dal News.