»
Go to news main
Continuing a generous legacy
Posted by
Christena Copeland
on December 1, 2017 in
News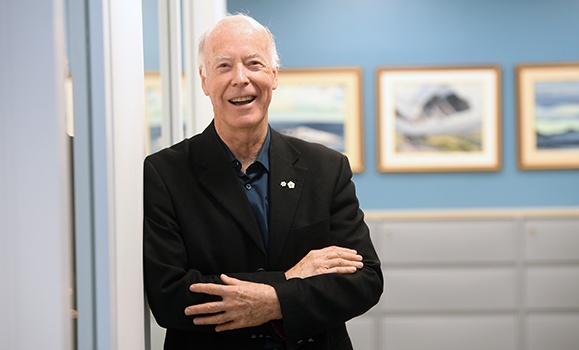 Esteemed physician, politician, Officer of the Order of Canada, Member of the Order of Nova Scotia, Honorary Life Member of the Executive Council of Nova Scotia and Nova Scotia Minister of Health, Dr. Ron Stewart, genrorously supports the Dalhousie Medical Research Foundation (DMRF) with $1.3 million.
The funds will establish the Ronald Stewart Symposium in Emergency Medical Services Research and provide seed funding for a Chair in Emergency Medical Services Research.
"I recall visiting my 90-plus year-old mum in Cape Breton shortly after I came back to Dalhousie," recalls Dr. Stewart. "She was stuffing an envelope with cash she had saved for 'The Molly Appeal,' and I realized I had to pay attention to any movement penetrating that deeply into the community. I thought DMRF's Molly Appeal annual campaign was one of the most effective fundraising efforts in years."
Read more on Dal News.