»
Go to news main
Revolutionary researchers contribute to the world's medical knowledge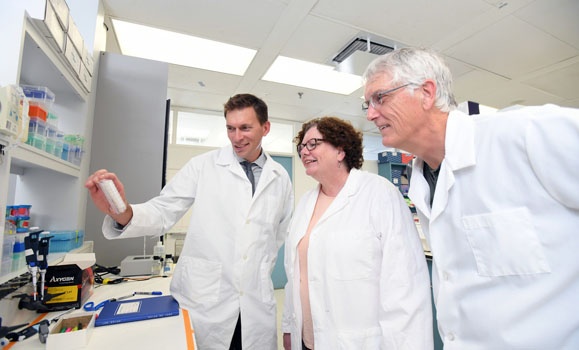 To celebrate Dal's 200th anniversary, Dalhousie Research Services is providing an inside look at the remarkable research happening right here at our university. We begin our series of monthly profiles with our Faculty of Medicine, where world-class researchers are improving health care and helping us all live healthier lives.
The incredibly innovative work being done by the researchers that call this faculty home has led to amazing advancements in medicine — many of which are being made right here in the Maritimes.
Because research is such a critical part of this field, it has been embedded in the Medical Doctor (MD) curriculum. Medical students are introduced to research at the beginning of their training through the Research in Medicine program. The program — a first of its kind in Canada — is designed to give graduates a thorough understanding of the vital role that research plays in today's health-care system.
Dal's Faculty of Medicine offers a range of core, multi-user research facilities maintained and operated by trained experts. The research facilities that fall under the CORES (Centralized Operations of Research Equipment and Supports) program are designed to serve the needs of many different researchers providing high-tech equipment and lab space for a variety of basic, clinical and applied research applications. 
Read more on Dal News.