News
»
Go to news main
Cutting‑Edge Neuro‑MRI Technology to Set New Healthcare Standard
Posted by
Atlantic Canada Opportunities Agency
on January 7, 2019 in
News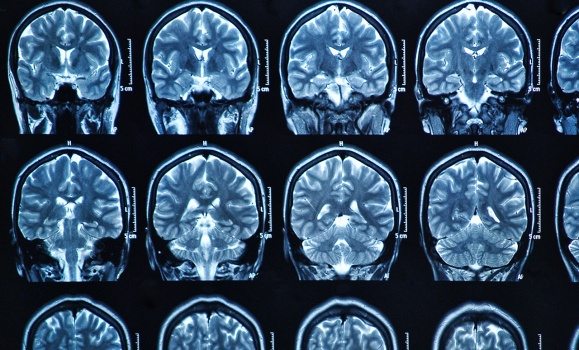 Developing new technology and adopting healthcare innovations to offer Canadians better access to medical treatment are key to improving lives, advancing standards of care and encouraging prosperity. Continuously looking for ways to capitalize on advances in diagnostic technology, the Nova Scotia Health Authority (NSHA) is acquiring a point-of-care magnetic resonance imaging (MRI) machine that will enable the Queen Elizabeth II Health Sciences Centre (QEII) emergency department to get critical diagnostic information in a timely manner, resulting in better patient outcomes and increased healthcare efficiencies.
Evry™, a superconducting, dedicated head-MRI developed by Synaptive Medical, will be located in the Biomedical Translational Imaging Centre (BIOTIC) and will give the QEII emergency department direct access to the MRI, which was previously impossible. This project will enable the Evry™ and resulting treatments to be validated against the current standard-of-care and demonstrate its cost-effective impact on Nova Scotia's health care system.
Today, Andy Fillmore, Parliamentary Secretary to the Minister of Canadian Heritage and Multiculturalism and Member of Parliament for Halifax, on behalf of the Honourable Navdeep Bains, Minister of Innovation, Science and Economic Development and Minister responsible for the Atlantic Canada Opportunities Agency (ACOA), announced support to the NSHA and BIOTIC for this project.
"We are committed to creating a strong research and development environment in Nova Scotia – one that drives innovation and economic growth. This investment through the Research Nova Scotia Trust will put a state-of-the-art MRI in the QEII emergency department, providing healthcare teams with up-to-the-minute information about the patients they're treating," said The Honourable Labi Kousoulis, Minister of Labour and Advanced Education.
"Studying the impact of this new technology will help inform new ways of patient care. This is a great example of how targeted research investments can have a real and lasting impact in the lives of Nova Scotians."
The Research Nova Scotia Trust and Canadian-based Synaptive Medical Inc. are also providing funds to help acquire the new MRI console and its related equipment.
"Our collaborative partnership with Synaptive Medical will give Nova Scotian patients and clinicians early access to a completely novel MRI technology, and places the QEII Health Sciences Centre at the medical science frontier in innovating how neuroimaging is delivered in emergency care situations. Doing so represents an exciting opportunity to work with a leading Canadian medical technology company to not only drive innovation in diagnostic imaging, but to also translate that knowledge into the delivery of better healthcare for Nova Scotians," said Dr. Steven Beyea, Scientific Director, BIOTIC at the Nova Scotia Health Authority and Professor in the Dalhousie Medical School's Department of Diagnostic Radiology.
Today's investment builds on the commitments made by the Government of Canada and the four Atlantic Provinces to drive economic growth in Atlantic Canada through the Atlantic Growth Strategy. The Strategy supports targeted investments in initiatives that build on the region's competitive advantages, including its growing innovation ecosystem and its skilled workforce.