News
»
Go to news main
Dr. Aruna Dhara says Want change? Speak up, speak loud
Posted by
Allison Lawlor, The Guardian
on January 10, 2019 in
News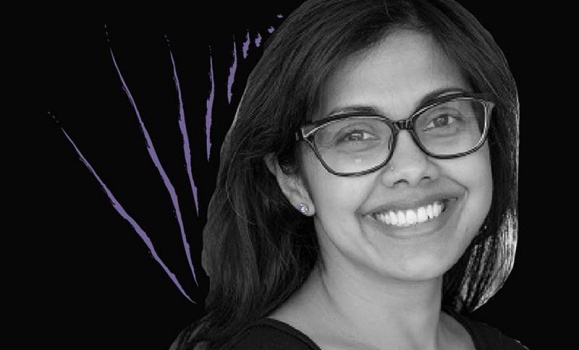 Meet Aruna Dhara
She's a mother, committed social justice advocate and family doctor at the Sipekne'katik Health Centre in the Sipekne'katik First Nation (Indian Brook) community and at the Dartmouth General Hospital. 
She's a provider of medical assistance in dying, a voice at the table on how Dalhousie University's Medical School can better serve Indigenous people and move forward with truth and reconciliation and is an outspoken advocate for a national pharmacare program.
"I'm a jack-of-all trades," jokes Dr. Aruna Dhara. "With family medicine I get to do lots of different things."
"I'm one heck of a lucky girl. Sometimes I have to pinch myself because I get to do what I do."
Change is brewing
"The year 2019 offers us an amazing opportunity to finish the work of Medicare. The missing piece is pharmacare."
Dr. Dhara was part of roundtables and discussions organized by the Advisory Council on the Implementation of National Pharmacare, which recently led a national consultation on how to implement national pharmacare for Canadians and what a national drug plan could look like.
She anxiously awaits the council's report, expected in the spring, and is hopeful the Trudeau government will seize the opportunity to implement a national program.
Driving Dr. Dhara
"I see it all the time — folks that come in, folks in diabetic crisis because they are rationing their insulin," she says.
"Your diabetes doesn't care if you have a job or not."
A national pharamacare program, Dr. Dhara believes, would most help the working poor. These are people who have little or no drug coverage and are often choosing between buying food and paying rent or buying their medications.
"Things like access to medication is really about people with income issues," she says.
It's one of the big social determinants of health. According to the World Health Organization, these are the conditions in which people are born, work and live, and the wider set of economic policies and systems, social norms and political systems that shape the conditions of their lives.
"For people who have chronic diseases in the community, (national pharmacare) would be huge. It would literally be life-changing for them."
Read more at The Guardian.