News
»
Go to news main
More than 5,000 paramedics in six provinces to provide palliative care in the home
Posted by
Canadian Partnership Against Cancer and Canadian Foundation for Healthcare Improvement
on March 13, 2019 in
News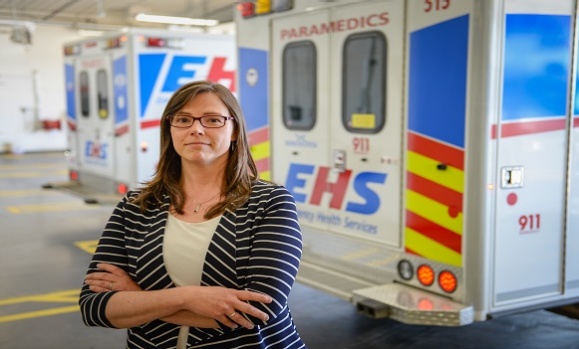 The Canadian Partnership Against Cancer (the Partnership) and the Canadian Foundation for Healthcare Improvement (CFHI) today announced that Canadians living with cancer and other life-limiting conditions will gain access to urgent palliative care when they need it, and where they want it. This will be achieved through paramedics trained in providing palliative and end-of-life care in the home, in collaboration with other health professionals.
"Introducing this model of care in Nova Scotia and Prince Edward Island has improved access to palliative care 24 hours a day, 7 days a week across our two provinces.  Paramedics feel this is some of the most rewarding work they do, and patients and families describe the relief they feel being more able to remain home with the support of this new program," said Dr. Alix Carter, Medical Director of Research at EHS Nova Scotia and Director, Division of EMS in the Department of Emergency Medicine at Dalhousie University.
"I am so pleased that CFHI and CPAC are supporting this collaboration of paramedic services and palliative care to enable patients and families in many more regions across Canada to have this support."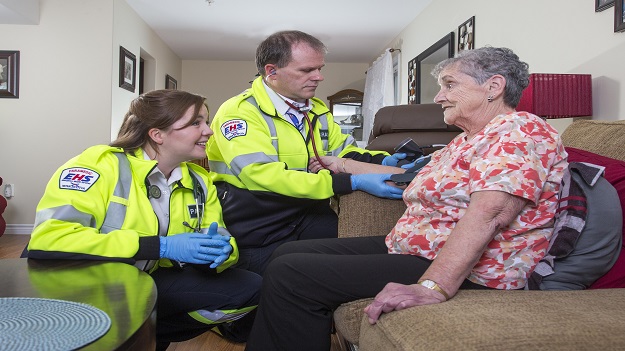 The two organizations will provide funding and support to train over 5,000 paramedics to provide palliative and end-of life care in:   
BC Emergency Health Services
Saskatchewan Health Authority Regina Area
Interlake-Eastern Regional Health Authority (Manitoba)
York Region Paramedic Services (Ontario)
Ottawa Hospital Research Institute
New Brunswick Department of Health
Eastern Health (Newfoundland and Labrador)
Evidence shows that having paramedics provide palliative care and end-of-life care in the home improves comfort and quality of life for people with debilitating illnesses, as well as their families.1 It also reduces the number of avoidable trips to the hospital and the use of health system resources, such as hospital beds and emergency departments and total time on a call for paramedics.
The Paramedics and Palliative Care: Bringing Vital Services to Canadians collaboration will run until spring 2022. This program is part of ongoing efforts by the Partnership and CFHI to improve Canada's health system and ensure it responds to the needs of patients and families. It also supports the shared health priority of improving access to home and community care, including palliative and end-of-life care.
The two organizations will jointly provide up to $5.5 million over the next four years to expand access to paramedics trained in providing palliative and end-of-life care to people in their homes. CFHI and the Partnership will support provincial health authorities and organizations across the country to adopt and adapt best practices.
References
1- Carter AJE, Arab M, Harrison M et al.  Paramedics Providing Palliative Care at Home: A Mixed-Methods Exploration of Patient and Family Satisfaction and Paramedic Comfort and Confidence. CJEM 2018 in press
2- Canadian Partnership Against Cancer. Canadians' Views of Palliative Care. 2016. Available at: https://static1.squarespace.com/static/5755e91b044262d8f43cf6fa/t/58209f5ef7e0abaa8f492eb7/1478532961492/RoulstonIpsos.pdf  3- What Canadians Say: The Way Forward Survey Report December 2013. Available at: http://www.hpcintegration.ca/media/51032/The%20Way%20Forward%20-%20What%20Canadians%20Say%20%20Survey%20Report%20Final%20Dec%202013.pdf
4- Access to Palliative Care in Canada. Canadian Institute for Health Information. 2018. Available at:  https://www.cihi.ca/sites/default/files/document/access-palliative-care-2018-en-web.pdf 
5- Canadian Society of Palliative Care Physicians. How to improve palliative care in Canada: A call to action for federal, provincial, territorial, regional and local decision-makers. November 2016. Available at: http://www.cspcp.ca/wpcontent/uploads/2016/11/Full-Report-How-to-Improve-Palliative-Care-in-Canada-FINAL-Nov-2016.pdf