»
Go to news main
Reducing brain inflammation may be the key to slowing or even reversing cognitive decline associated with aging
Posted by
Jason Bremner
on December 4, 2019 in
News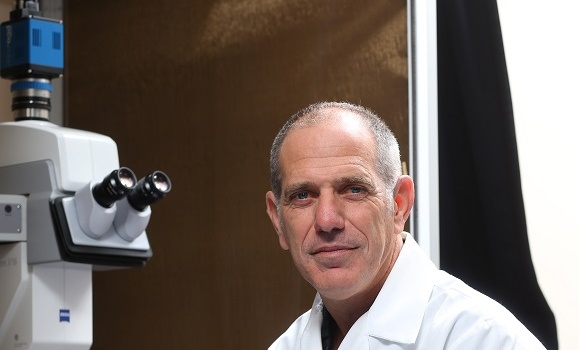 The blood-brain barrier is a highly selective boundary that protects the brain from potentially damaging toxins and pathogens. However, evidence has shown that as we get older the integrity of this nearly impenetrable defence is diminished, which can lead to brain disease and neurodegeneration.
Dr. Alon Friedman of Dalhousie's Brain Repair Centre, and his research partners at Ben-Gurion University in Israel, and University of California, Berkley, have published two papers in the journal Science Translational Medicine detailing new MRI and EEG techniques to identify blood-brain barrier leaks, as well as a novel treatment that not only helps to alleviate the effects of a leaky blood-brain barrier, but seems to also heal the barrier.
"These findings represent real hope that we can stop and even reverse the deterioration that, until now, we considered an inevitable part of aging," said Dr. Friedman.
Blood-brain barrier
Disruption of the blood-brain barrier has long been suspected as the cause of tissue damage following head injury or during aging, but no one quite understood how until 2007 when Dr. Friedman and his partners linked these problems to a blood protein, albumin. They showed that when albumin leaks into the brain after trauma it triggers a cascade of inflammatory responses that damages other brain cells and neural circuits.
In the recently published study, Dr. Friedman and his research partners were able to show that within a week, albumin can make the brains of young mice look like those of old mice, with otherwise healthy mice navigating a maze just as poorly as older mice.
However, the research team discovered that when senile mice were treated with a drug, known as IPW, to reduce inflammation, they showed fewer signs of dysfunctional brain activity and were better able to learn new tasks, becoming almost as adept as mice half their age.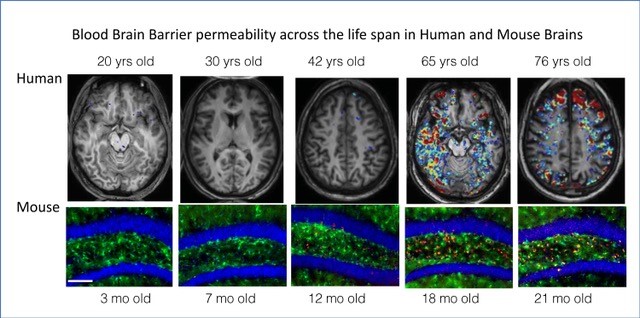 Halting the march of time
Utilizing the newly developed imaging techniques, Dr. Friedman and his partners were able to determine that nearly 60 per cent of people over the age of 70 have a leaky blood-brain barrier. Subsequent studies have also revealed leakiness in the barrier after stroke, traumatic brain injury and concussions – making this an issue that can affect anyone.
"We tend to think that aging naturally involves a loss of brain cells, but our study shows that when a brain is not functioning well, it can be because of inflammation," says Dr. Friedman. "Within days of reducing the inflammation, an older brain begins to act young again."
In other words, they have reversed brain aging.
The combination of the imaging techniques, paired with this novel IPW treatment will potentially give physicians the tools to combat several brain afflictions and diseases, while opening the possibilities for treatment before symptoms even appear.