News
»
Go to news main
EUPHORIA! 2020
Posted by
Alexandra Fournier
on February 26, 2020 in
News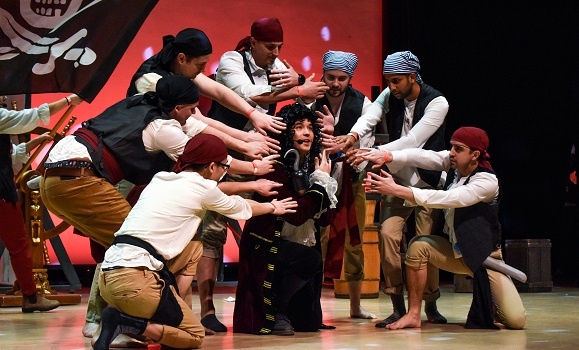 It was an evening of colourful costumes, dancing doctors, and singing pirates. Yes, EUPHORIA! returned to the Rebecca Cohn Auditorium this past Saturday, February 22 for its 51st performance to raise money this year for the Halifax Sexual Health Centre.
Every year since 1969, this student-run variety show extravaganza put on by Dalhousie Medical School students chooses a Maritime charity to support and pits all four classes against one another to do two things: raise money and put together a half-hour show that will win them the coveted Euphoria trophy.
EUPHORIA! 2020 saw the Class of 2023 put on a Grey's Anatomy-inspired skit, the Class of 2022 a whodunnit caper with a Pink Panther flair, and the Class of 2021 a medical retelling of Beauty and the Beast. But it was the Class of 2020 who won the night with their cheeky retelling of Peter Pan, making them the first class in the history of Dalhousie Medicine to have won EUPHORIA! four years in a row.
As soon as the results were announced, deafening cheers and celebratory chants of "All four years!" erupted from the back of the Rebecca Cohn.
In the end, EUPHORIA! raised an incredible $40,781.67 for the Halifax Sexual Health Centre.