Honouring Excellence. Preserving History. Inspiring Generations.
»
Go to news main
Canadian Medical Hall of Fame Award: Qendresa Sahiti
Posted by
Kate Rogers with files from CMHF
on August 25, 2022 in
News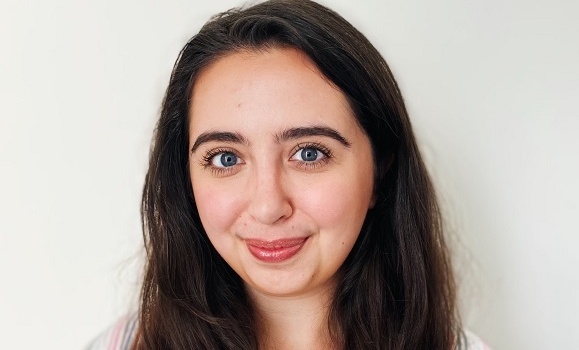 Second year medical students with an established track record of community leadership, superior communication skills and demonstrated interest in advancing knowledge were recognized on August 25, 2022, with the Canadian Medical Hall of Fame (CMHF) Award. Each recipient receives a cash prize of $5,000 and a travel subsidy to attend the 2023 Canadian Medical Hall of Fame Induction Ceremony in Halifax, Nova Scotia where they will have the opportunity to meet CMHF Laureates and interact with health leaders from across the country.
The Canadian Medical Hall of Fame partners with donors, MD Financial Management Inc. (MD) and Canada's medical schools to recognize young leaders who exemplify qualities of CMHF Laureates: perseverance, collaboration, and an entrepreneurial spirit. The award recognizes medical students who demonstrate these qualities and show outstanding potential as future leaders and innovators of health care in Canada.
"It is an incredible honour to be counted among so many inspiring leaders creating positive change in medicine and beyond," says Qendresa Sahiti, the 2022 Canadian Medical Hall of Fame Award winner from Dalhousie. "I am inspired and motivated by their contributions and look forward to the unique opportunities for connection and mentorship presented by this award. I am so grateful and humbled to be recognized for my work and hope to use this award not as a trophy, but as a source of motivation to continue the work of using our privilege to lift others up."
Born in Prishtina, Kosovo, Qendresa is passionate about health equity, community involvement and advocacy, and improving the post-secondary environment. She holds a Bachelor of Science (Honours) in Neuroscience and a Certificate in Science Leadership & Communication from Dalhousie University. She has published and presented research in trauma and antecedents to mental illness, medical education and the learning environment, and the intersection of art and science. As an immigrant and former refugee, she is particularly interested in newcomer health, and has been heavily involved in organizations that advocate for the wellbeing of marginalized populations.
Each of Canada's faculties of medicine facilitated the review of applicants and recommended one award recipient. Three letters of support are required by applicants including a non-academic community reference describing their community impact, along with a 1,000 word essay describing why they should be considered for the Award and articulating the qualities of the CMHF Laureate who inspires them most. At Dalhousie, the Dalhousie Medical Alumni Association facilitates the review.
"It's hard to imagine how anyone could not be impressed after learning of the many talents and accomplishments of Qendresa Sahiti," says Dr. Cindy Forbes (MD '85), president of the Dalhousie Medical Alumni Association. "Her passion for addressing social inequities is reflected in her words and her work, and as I reflect on how much she has achieved and how many people she has already helped at this early stage in her medical career, I am left with a sense of hope and excitement about what she will undoubtably contribute in the future."
Qendresa has been heavily involved in organizations that advocate for the wellbeing of marginalized populations, such as the Walk in Our Shoes Foot Clinic, where she works to increase access to basic foot care and health supplies. She has also held leadership positions in non-profit organizations, including the Council of the College of Physicians and Surgeons of Nova Scotia and the Board of Doctors Nova Scotia. She is a recipient of the 3M National Student Fellowship and the TD Scholarship for Community Leadership. As a 3M Fellow, she helped create CANnect, a national online student advocacy resource hub.
"Health care leadership presents the opportunity to not only identify the needs of marginalized populations, but to take action and work to sustain support for these groups," says Qendresa. "My work will benefit immensely from the mentorship and connection opportunities that are afforded by this award and I am honoured to have my efforts recognized among other inspiring health care leaders working to create positive change."