»
Go to news main
AFMC selects new President and CEO
Posted by
Jason Bremner with files from AFMC
on February 28, 2023 in
News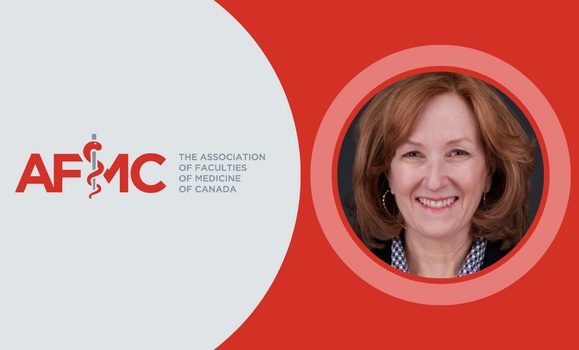 Today, the Association of Faculties of Medicine of Canada (AFMC) Board of Directors announced the appointment of Dr. Constance (Connie) LeBlanc, as President and CEO of the AFMC effective July 1st, 2023. 
"Connie is enthusiastic, energetic and hard-working and will ably lead the AFMC to tackle challenges such as learner wellness, increased research funding and EDIAR in Academic Medicine nationally," says Dr. Margaret Steele, Chair of the AFMC Board.
Originally from New Brunswick, Dr. LeBlanc completed undergraduate studies at the Université de Moncton and medical education at Université Laval in Québec City. She has practiced tertiary care Emergency Medicine in Nova Scotia for over three decades. A lifelong learner, she holds a Master of Arts in Medical Education, an Executive Master's in Business Administration and Technology, and most recently became a Canadian Certified Inclusion Professional. 
Dr. LeBlanc served in a decanal role for two terms as Associate Dean for Continuing Professional Development for the Faculty of Medicine from 2010-2020.
"Success in achieving our target and our mission in the current health care landscape can be challenging, however some things simply can't wait," says Dr. LeBlanc. "The AFMC must promote learner and physician wellness, educate healthcare professionals who can ably meet the needs of Canadians and augment funding for medical research in Canada."
Her scholarship focuses on Equity, Diversity, Inclusivity & Accessibility (EDIA) and medical education with a strong academic track record in these areas. Connie is excited to collaborate with the committee of Deans and tackle important issues for academic medicine in Canada.
Alongside her many work accomplishments, she has two adult children and a supportive husband providing a vibrant family life. Connie also plays music, practices Shotokan Karate (in which she holds a black belt), SCUBA dives, skis and is an avid traveller.