»
Go to news main
Province Funds New Medical School Campus in Cape Breton
Posted by
Jason Bremner with files from Communications Nova Scotia
on March 14, 2023 in
News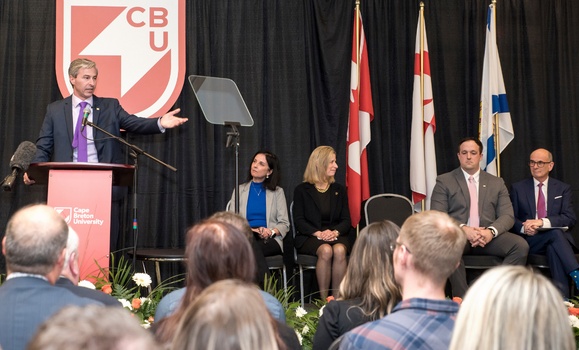 On March 7, 2023, Premier Tim Houston announced a $58.9 million investment to develop a new medical sciences building at Cape Breton University, which will house the medical school campus slated to open in 2025 in collaboration with Dalhousie University.
The campus, the province's second and the third campus for Dalhousie Medical School, will train 30 new doctors every year. It will include a new collaborative care clinic at the Nova Scotia Community College (NSCC) Marconi campus, and an expansion of Cape Breton University's health and counselling centre.

"Families across Cape Breton and our rural communities need more family doctors, and we know the best way to meet that need is to train more of them here and do more to ensure that the ones who graduate here, practise here," said Premier Houston. "Nova Scotians deserve to have more healthcare workers practising in their communities, and with a strong focus on rural care training, we expect better patient care happening across the province."
A proven track record
Dalhousie Medical School has a longstanding history of providing medical education in Cape Breton, most prominently in Family Medicine residencies and Longitudinal Integrated Clerkships in North Sydney and New Waterford. The launch of the Cape Breton medical campus, and partnership with Cape Breton University, is the natural progression and important next step in fulfilling the Faculty of Medicine's mission of healthier communities.
"Dalhousie Medical School has a proven track record of providing excellent medical education opportunities throughout the Maritimes," says Dr. David Anderson, Dean of the Faculty of Medicine at Dalhousie University. "We look forward to partnering with Cape Breton University to train the next generation of physicians to further address the healthcare needs of the Cape Breton community."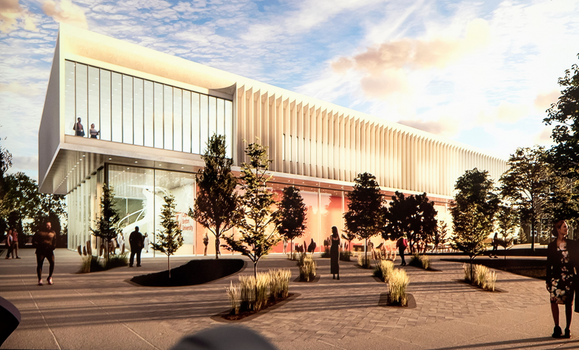 A rendering of the medical sciences building
Transformative investment
The new medical sciences building will be the cornerstone of the Cape Breton medical campus, housing educational and research space to train the next generation of family doctors. Their education will include special training in rural health needs such as aging, frailty and disease prevention, as well as Indigenous health and African Nova Scotian health.
"We know that healthy communities are thriving communities and today, with this investment, we take a major step forward in improving the collective health of our citizens," said David Dingwall, President and Vice-Chancellor of Cape Breton University. "We are deeply grateful to the Province of Nova Scotia for their faith in us, and for investing in a healthier future for our community. Simply put, this investment will change the face of healthcare in Cape Breton, in rural Nova Scotia, and the entire province."

Data has shown that physicians are more likely to work in communities where they've had an educational experience. It is why Dalhousie Medical School residency programs outside Halifax have been so successful for recruitment of physicians to work in Nova Scotia.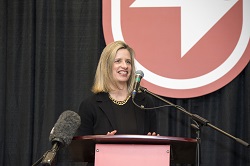 This campus will offer students the chance to complete their medical studies in their home region of Cape Breton/rural Nova Scotia, and it will inspire them to stay and practice in the communities that shaped them.
"The funding and construction of a state-of-the-art medical sciences building is a transformative decision that will have long-lasting impacts on the healthcare of the region," said Dr. Jennifer Hall, Associate Dean, Dalhousie Medicine New Brunswick, who represented Dalhousie at the announcement. "Future students can be assured that they will be receiving a world-class medical education in a facility that reflects their ambition and talents."