Gold & Silver Ds
Spectacular students
We've founded our rich culture on many historic traditions. Awarded since early in the medical school's history, the Gold and Silver D Awards demonstrate leadership qualities that will serve Dalhousie Medical School well in the future. The Gold and Silver Ds are considered one of the highest honours upon graduation.

Not only do they acknowledge the commitment shown by our medical students, they also celebrate well-rounded scholarship. The Dalhousie Medical Student Society selects students who consistently demonstrate class spirit, leadership skills, and participation in the student society, sports, or other university endeavours that are not part of the formal class positions.
2015 Gold and Silver D recipients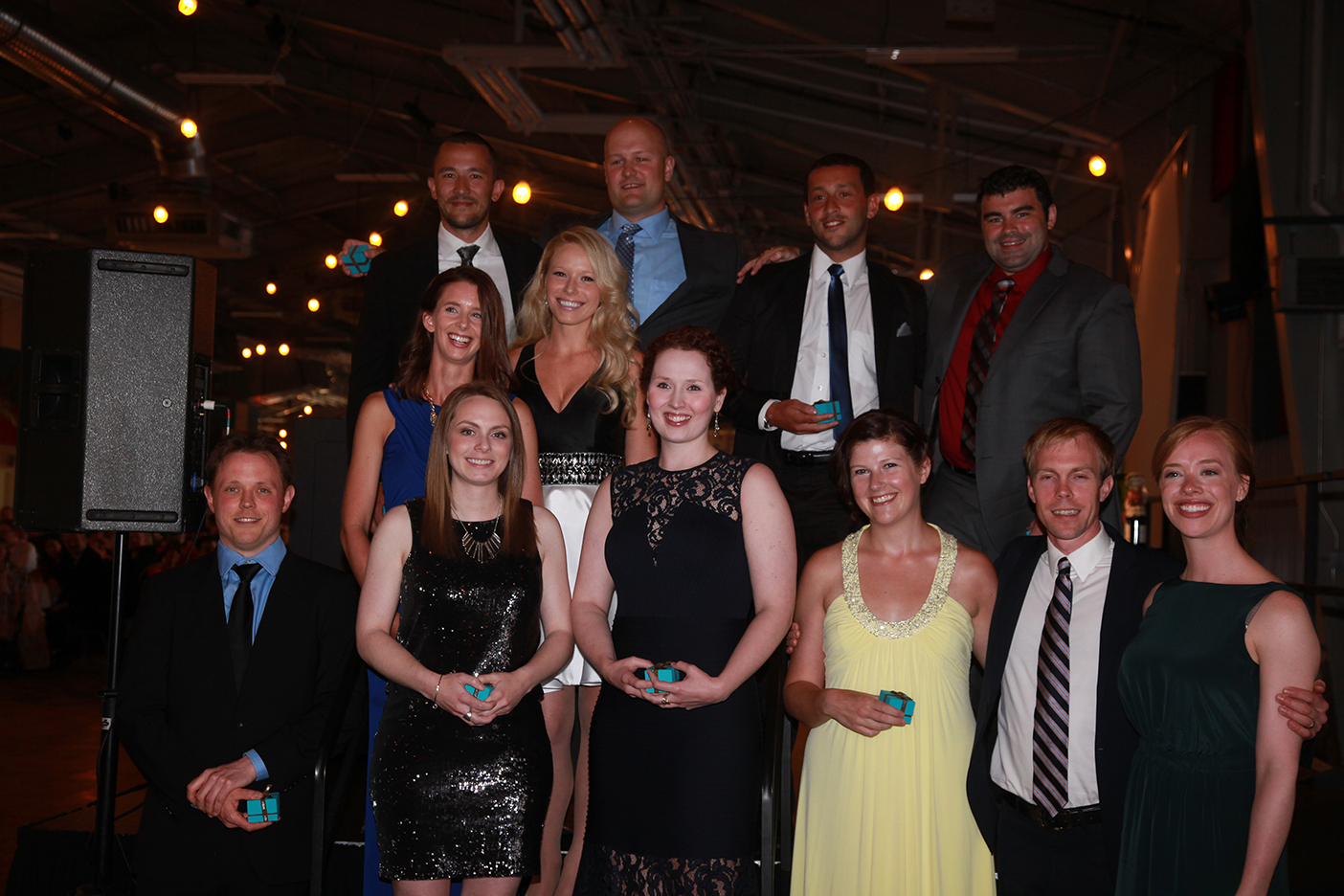 Back row: Drs. Luke Richardson (Gold D), Peter Bettle (Silver D), Joe Sadek (Silver D), and Dustin Conrad (Silver D).
Middle row: Drs. Rachel Doucette (Silver D) and Haley Augustine (Silver D).
Front row: Drs. Bob Farmer (Gold D), Laura Stymiest (Gold D), Lindsay Cherpak (Silver D), Maggie Lovett (Silver D), Matt Walker (Silver D), and Jocelyn Stairs (Silver D).