Faculty of Medicine Support Staff
To be confirmed
Program Manager
Keknu'tmasiek Welo'ltimk
Email: IHIM@dal.ca

Mailing Address:
Global Health Office
Room C241, Clinical Research Centre
Dalhousie University
PO Box 15000
5849 University Avenue
Halifax NS B3H 4R2
Program Manager biography
Dr. Brent Young Biography
Dr. Brent Young is an Anishinaabe family physician. He was born and raised in Unama'ki (Cape Breton, NS) as a result of his mother being displaced from her home community of Sandy Bay First Nation during the Sixties Scoop. He completed a BSc in Biochemistry and Molecular Biology as well as an MSc in Pharmacology at Dalhousie University. He is a past-president of the Dalhousie Indigenous Students' Collective and a co-founder of the Dalhousie Medical Students' Diversity and Inclusion Committee. He graduated from Dalhousie Medical School in 2019 and went on to complete his family medicine residency at the University of Calgary in 2021.
Since returning to Mi'kma'ki, he has been focused on supporting local community groups in the development and implementation of Indigenous-specific primary care services. He has also joined the Dalhousie Faculty of Medicine and Department of Family Medicine in a new role as Academic Director, Indigenous Health. Through this work, he will lead the Faculty of Medicine on matters pertaining to Indigenous health under the guiding principles of the Calls to Action of the Truth and Reconciliation Commission of Canada.
Dr. Young is committed to dismantling colonialism and Indigenous-specific racism from within the healthcare system. He would like to encourage any student, community member, or stakeholder within the Mi'kmaq and Wolastoqiyik territories to connect with him as he embarks on the next phase of this journey.
Mercedes Stemm (She/Her)
Indigenous Health B. Med. Sci.
Email: Mercedes.Stemm@dal.ca

Mailing Address:
Global Health Office
Room C241, Clinical Research Centre
Dalhousie University
PO Box 15000
5849 University Avenue
Halifax NS B3H 4R2
Mercedes Stemm Biography
Mercedes Stemm is a Mi'kmaw woman from Natoaganeg (Eel Ground) First Nation. She lived there her entire life before moving to Halifax to attend Dalhousie University in 2016. Mercedes recently graduated from Dal with a Bachelor's Degree majoring in Neuroscience and minoring in Indigenous Studies. Throughout her degree she was involved in many different societies and held executive positions, including the Indigenous Health Interest Group as the Research Lead and the Holiday Helper's as the Fundraising Coordinator.
Mercedes spent her degree volunteering with children in the IWK and Ronald McDonald house. In addition, she is currently a volunteer with the QEII Hospital with the Cancer Care Program in the Sunshine room, and recently finished volunteering in the Locomotion Medical Neuroscience Lab at Dal. Mercedes is currently in the process of applying to medical schools and is hoping to attend for 2022. She has been dedicated to becoming a physician her entire life. She spent the summer studying for the MCAT and recently took the exam in September. Mercedes also completed the CASPer test in August. If you're interested in learning more about her journey, please feel free to email Mercedes!
She joined the Global Health Office in 2019 as the Indigenous Health in Medicine Program Assistant and was recently promoted to the Program Coordinator upon graduation. Mercedes is super excited to be with us on a full-time basis! If you're a student interested in medicine, or would just like to connect with a fellow Indigenous student, please email Mercedes at mercedes.stemm@dal.ca
RJ Roggeveen (He/They)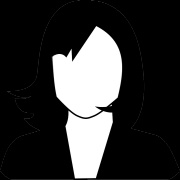 Indigenous Health Program Assistant
Faculty of Medicine, Global Health Office
Email: IHIM@dal.ca

Mailing Address:
Global Health Office
Room C241, Clinical Research Centre
Dalhousie University
PO Box 15000
5849 University Avenue
Halifax NS B3H 4R2