Faculty of Medicine Support Staff

Email: KW@dal.ca

Mailing Address:
Global Health Office
Room C241, Clinical Research Centre
Dalhousie University
PO Box 15000
5849 University Avenue
Halifax NS B3H 4R2
Faith Julien biography
Faith Julien is a Mi'kmaq woman and community member of Millbrook First Nation, Nova Scotia. She is the great-granddaughter of the late Martha Julien, one of the founders of the Nova Scotia Native Women's Association and the Granddaughter of the late Linda Julien, who dedicated twenty-seven years to the Millbrook Band Administration. She is the daughter of Lisa McDonald, who raised five children on her own and continues to care for her grandchildren.
Faith is the Manager of Indigenous Health and supports the Keknu'tmasiek Ta'n Tel Welo'ltimk program. Faith is a Ph.D. student at Laurentian University, and her research focuses on Mi'kmaw Matriarchs, Grandmother wisdom, healing and good medicine. She graduated from Toronto Metropolitan University and completed a Master of Health Administration.
Faith is very passionate about Indigenous health, well-being and advocacy.

Dr. Brent Young (He/Him)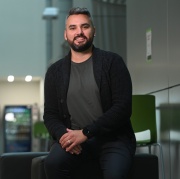 Academic Director of Indigenous Health, Assistant Professor
Email: KW@dal.ca
For meeting requests please contact Jessica Kerr
Dr. Brent Young Biography
Dr. Brent Young is an Anishinaabe family physician. He was born and raised in Unama'ki (Cape Breton, NS) as a result of his mother being displaced from her home community of Sandy Bay First Nation during the Sixties Scoop. He completed a BSc in Biochemistry and Molecular Biology as well as an MSc in Pharmacology at Dalhousie University. He is a past-president of the Dalhousie Indigenous Students' Collective and a co-founder of the Dalhousie Medical Students' Diversity and Inclusion Committee. He graduated from Dalhousie Medical School in 2019 and went on to complete his family medicine residency at the University of Calgary in 2021.
Since returning to Mi'kma'ki, he has been focused on supporting local community groups in the development and implementation of Indigenous-specific primary care services. He has also joined the Dalhousie Faculty of Medicine and Department of Family Medicine in a new role as Academic Director, Indigenous Health. Through this work, he will lead the Faculty of Medicine on matters pertaining to Indigenous health under the guiding principles of the Calls to Action of the Truth and Reconciliation Commission of Canada.
Dr. Young is committed to dismantling colonialism and Indigenous-specific racism from within the healthcare system. He would like to encourage any student, community member, or stakeholder within the Mi'kmaq and Wolastoqiyik territories to connect with him as he embarks on the next phase of this journey.
Ann LaBillois Biography
Welcome Ann (Annjij) LaBillois our newest Elder in Residence here at Dalhousie! The Elders in Residence program is part of the Human Right and Equity Services office under Dr. Theresa Rajack-Talley. Ann is connected to the health faculties and works closely with Keknu'tmasiek ta'n tel Welo'ltimk team.
Ann (Annjij) LaBillois, our newest Elder in Residence here at Dalhousie.
Ann is here to support Indigenous students at Dalhousie through 1-1 meetings, smudging, offering opening prayers, and more. Ann is from Ugpi'ganjig (Eel River Bar) in New Brunswick, she grew up in Boston, Massachusetts, has 3 children and 3 grandchildren. Ann worked as an addiction counselor for 12 years, at the Eel River Bar Health Center and has 25 years of sobriety. Ann also has a certification in MBSR (Mindful Based Stress Reduction) through the University of Massachusetts. Embracing her life journey, she has gained an understanding of the continuing ripple effects of colonialism. Ann's experience with the impact of residential schools was lived through her father, Issac LaBillois, who had lived in the school for 7 years. Ann understands that feeling of losing one's connection to self, the earth, our culture and with Creator. Today Ann has a passion to share the gifts that have helped her to heal.
Ann is also a Dalhousie student currently realizing her dream of being a university student from a young age and finally being here. Ann has expressed that through sharing our experiences we can help and support each other through the self-discovery process that university can be. Ann is extremely approachable and ready to support students through whatever they are going through.
Shayla Rose Gloade (She/Her)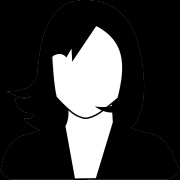 Indigenous Health Program Assistant
Faculty of Medicine, Office of Community Partnerships and Global Health
Email: KW@dal.ca
Shayla Rose Gloade Biography
Shayla Rose Gloade (She/Her), is Mi'kmaq, born and raised on the Millbrook First Nation's reservation. Shayla is the new Program Assistant for Keknu'tmasiek Ta'n Tel Welo'ltimk. She is a first-generation university graduate and completed her Bachelor of Science in Kinesiology. Throughout her undergraduate studies, she earned certificates in Indigenous Studies and Disability Management. Her education has helped her provide physical and psychological support to all individuals from children to elders. Demonstrating proficiency in clinical rehabilitation, exercise training, and the treatment & prevention of injuries. During her education, she presented a great deal of emphasis on utilizing Etuaptumumk (Two-Eyed Seeing) Indigenous knowledge and Western approaches to provide comprehensive care. Her aspirations are to pursue a Chiropractic Degree in New Zealand.