Faces of Black Health
Creating diverse and inclusive environments
Faces of Black Health - Video Series

PLANS - Faces of Black Health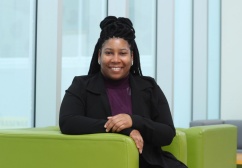 Katrina Jarvis
Faces of Black Health - Week 7: Katrina Jarvis

My interest in Social Work is born from a natural connection to individuals and families through various lived experiences in my community. As a future Social Worker my goal is to obtain a career in policy development that will allow me to affect positive changes in the communities that I am from.
- Katrina Jarvis
Meet Katrina:
I grew up in Dartmouth in the Demetreous Lane Community (Jellybean Square) where I later attended Dartmouth High school. My mother grew up in the community of Weymouth. My father grew up in Cherry Brook. My educational journey at Dalhousie started by successfully completing the 1-year Transition Year Program. At that I took some management classes and political science classes. Then I made the decision to apply for the school of social work and completed my Bachelor of Social Work.
Currently, I am in the process of completing my Social Work candidacy through the Nova Scotia College of Social Workers where I am being mentored by Winnifred Grant. I currently work at the Nova Scotia Human Rights Commission as a Program Administrative Officer. In addition, I work as a Relief Worker for the Phoenix Youth Shelter. MY advice to students that are thinking about getting into a health profession would be to make time for self-care throughout your education journey. It is important for your overall mental health and well-being.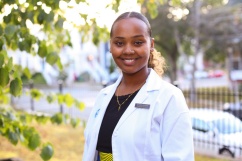 Afomia Gebre
Faces of Black Health - Week 6: Afomia Gebre
The makeup of the healthcare system should reflect the makeup of our communities. Our representation matters.
- Afomia Gebre
Meet Afomia:
I was born in Ethiopia, but I grew up in Halifax, NS and later attended Halifax West High School. Starting from high school I took a science-based route because I knew I wanted to eventually end up in healthcare when I grew up and I knew most degrees in healthcare needed science courses. I took every science course (except physics because I did not like physics). I made sure to take precalculus and calculus when I was in high school so that I had exposure before I got to university (which was a good idea because they were tough when I was in high school but calculus was a lot easier because of the exposure in university). Doing this prepared me for an undergrad in science which was the stepping stool to getting into my Pharmacy degree!
Currently, I am in my last year of my pharmacy degree. Over the years I have learned a few things:
1. Do not close doors on yourself, if you are unsure whether or not you want to go into healthcare, make sure to take the credits you need in high school to get there because once you've graduated and haven't taken the prerequisites for the courses, it's harder (NOT impossible) to get in.
2. Go to open houses for the courses you're interested in/the schools you want to attend, find people in the community, like PLANS, to connect you with people who are in the field/university doing what you're hoping to do. Use your resources and ensure you have all the information to make informed decisions. You don't have to have life figured out, but it makes it easier to have some direction when you have the right information
3. NEVER doubt yourself or what you are capable of. When I told people I wanted to be a pharmacist they kept telling me how hard it would be to get into pharmacy school. I began doubting whether or not I would be able to do it, but I did. It definitely was not easy, but it wasn't impossible. All it took was hard work and dedication. Trust the process!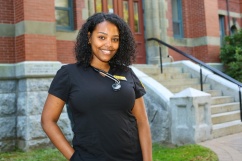 Kalkidan Gebre
Faces of Black Health - Week 5: Kalkidan Gebre
I hope one day to be a role model for the next generation of Black nursing students and to encourage Black youth to see nursing as a possible future career.
- Kalkidan Gebre
Meet Kalkidan:
I grew up in Halifax NS where I attended Halifax West High School. Initially, I went into Sciences because I was unsure of what I wanted. In my second year, my mom encouraged me to apply to the nursing program. I immediately knew it was the right decision. One of my favourite things about nursing is the way it combines sciences (the development of theoretical concepts and scientific research) and art (the commitment to purposeful and empathic caring behaviours) to provide a holistic approach to care. My favourite courses I took in nursing include: Women and Aging, Determinants of Health and Pathophysiology. I was very fortunate to have inspiring mentors during my journey as a nursing student. My mentors include Dr. Ingrid Waldron and Dr. Lisa Goldberg. They believed in me more than I believed in myself. They encouraged me to push my boundaries and expand my comfort zone. They have influenced the type of nurse I am today.
I am currently working at the IWK on the nursing resource team. My advice to students that are thinking about getting into the health field is to protect the dreams and goals you have created for yourself. It's inevitable...life is going to throw lots of obstacles that will challenge you to your core. But you can't quit. Don't let anyone or anything stop you from living your dreams. Not to mention, we need more black healthcare professionals, we need you! And I look forward to hopefully work with you in the future.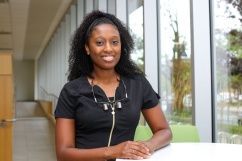 Celeste Williams
Faces of Black Health - Week 4: Celeste Williams

One of my visions is to see a healthcare system that is more representative of the culturally diverse population that it serves. Minority communities are traditionally underserved and as Black healthcare professionals we're more likely to go back and serve our communities.
- Celeste Williams
Meet Celeste:
I grew up with my parents in East Preston, NS where I attended Auburn Drive High School. In high school I made sure I took the prerequisite courses needed for university entry – typically three years of science, math, and English courses. I also explored university programs through research, student events, and information sessions. In university my undergraduate courses included much of the same. In four years, I graduated with a Bachelor of Science (BSc) from Dalhousie University. Following that, I decided I wanted to pursue a career in dentistry. I returned to Dal, and while no specific undergraduate degree is required for entry into the dentistry program, l had to take three additional pre-requisites required for the dentistry program and complete an admissions test (DAT). I got accepted into the program and the following year began the four-year Doctor of Dental Surgeon (DDS) degree program. Early on I knew I wanted to either pursue a career in dentistry or medicine (psychiatry). In grade 9 I had the opportunity to shadow my dentist, Dr. Gordie Rudolph (DDS '89) – he is one of my mentors. My cousin, Dr. Chad Williams, MD is one of my role models, he encouraged me and always told me that I could do it. I chose dentistry (over psychiatry) because of the hands-on element – I like working with my hands. I like to work with people – it is a very caring profession and I am passionate about providing care to those in need. I like fixing things for people, restoring their oral health, teaching patients how to prevent disease and transforming the lives of patients. It is very challenging and interesting.
Currently, I'm completing my Masters specializing in Pediatric Dentistry. I believe that if you have a strong work ethic, are willing to invest the time and money in your education, and you have a passion to provide care for those in need, a career in a health profession will be one that is rewarding. I would also suggest speaking to family members, friends or anyone you know who is a healthcare professional and shadow them and seek out mentors. My work as a dentist and in healthcare is rewarding. I get to make a difference in the lives of others. The flexibility of it - healthcare is required wherever you go, it's universal and the demand is increasing. I like the dynamics aspect because I get to interact with people and manage different situations. Overall, it's a career that provides the opportunity to help others, and to always learn and grow, while earning a good salary.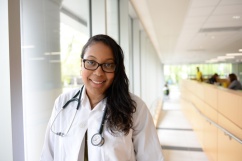 Cinera States
Faces of Black Health - Week 3: Cinera States
As a medical student I know how important it is for young people from my community to see themselves reflected in the medical profession. It was so important to me, as a kid, to see a doctor who looked like me.
- Cinera States
Meet Cinera:
I grew up in Windsor, Ontario and attended Belle River District High School. I have familial roots to Nova Scotia with my mother being from North Preston and father from Windsor, Nova Scotia.
When I was 6 years old, my mother took me to see a paediatrician and I was happily surprised to see that the doctor in front of me was a black woman. This was the day I realized that a career in medicine was a possibility for me. In high school, I began to take this goal more seriously and ensured I took all of the prerequisite courses to get into the university of my choosing. I knew that my parents did not have a lot of money to fund my university education so I tried my best to get good grades and applied to as many scholarships as I could find. I attended Dalhousie University and completed a Bachelor of Science Degree with a double major in biology and psychology. When I first entered university I assumed that biology was the path that "everyone" took to medical school. I have since learned that this is not the case and there are many paths to medical school, none more superior to the next. My advice to those considering medicine as a career choice is to choose a program in university that interests you. I found that the courses I had a genuine interest in were a lot more enjoyable and I ended up getting higher grades in those courses as well.
During my undergraduate degree, I started working as a youth mentor at Imhotep's Legacy Academy. Imhotep's Legacy Academy is a science and math enrichment program affiliated with Dalhousie University which aims to increase the representation of African Canadians in university, particularly in the fields of science, technology, engineering, and math (STEM). Working with African Nova Scotian youth was such a rewarding experience and I credit these youth for providing me the additional push to pursue my dreams and become a doctor. These youth also inspired my interest in mental health after observing the challenges some of these youth and their family members faced with accessing mental health services in Nova Scotia. There is a stigma towards mental illness in general, but also within the black community. I knew that I wanted to help change this and hence, where my decision to pursue a career in psychiatry began.
I graduated from Dalhousie Medical School in May 2017. I am currently in my 4th year of my medical residency training to specialize in psychiatry. As a resident, I work in the hospitals in HRM as well as various community mental health clinics, depending on what rotation I am completing at any particular time. My hope is to be able to remain in Nova Scotia upon the completion of residency to continue with my passion of working with the African Nova Scotian community.
My advice for students thinking about going into medicine or any other health profession is to number one, believe in yourself. Know that you are capable and have what it takes to achieve your goals. Secondly, never allow finances, or lack thereof, limit your potential. Reach out to mentors as well as universities you are interested in and do not be afraid to inquire about scholarship and bursary opportunities. Several scholarships can even be found online. Lastly, try not to compare yourself to your peers. You are not always going to understand things as quickly as they do, you might need more time to study for an exam or complete an assignment. You may even need to speak to your professor for extra help. None of this makes you any less capable or worthy of your place in the program. In fact, acknowledging these qualities about yourself and having the courage to ask for help is something that will take your further than you know.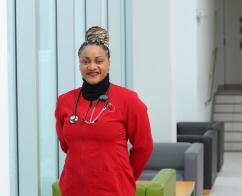 Tanisha Badmus-Strachan
Faces of Black Health - Week 2: Tanisha Badmus-Strachan
"Being a Registered Nurse of African Descent is important to me, because I reflect a unique patient demographic within the healthcare system. Being on the front line care within my community allows me to offer great insight & provide a deeper level of understanding that bridges the gap between cultural awareness and sensitivity within healthcare.
- Tanisha Badmus-Strachan
Meet Tanisha:
I grew up in Nassau, Bahamas where I attended the Government High School. My mother grew up in the Bahamas & my father in Lagos, Nigeria. I started my educational journey in 2000 at St. Mary's University, where I completed a Bachelor of Science in Biology. From there, I worked as a Pharmaceutical Sales Representative for 15 years for Pfizer Pharmaceuticals. I was responsible for promoting their Cardiovascular & CNS line throughout the Caribbean. While, working for Pfizer, I was also able to obtain an MBA from Nova Southeastern University in Ft. Lauderdale, Florida. In 2017, I decided that I wanted to work towards becoming a Nurse Practitioner and someday operate my own practice, so I decided to apply to Dalhousie School of Nursing. In 2019, I graduated with a BSc. Nursing with a certificate in Oncology. I presently work at the IWK as a Labor & Delivery nurse. My goal is to obtain a MSc. in Midwifery and open my own birthing center. My advice to students that are thinking about getting into the health profession is not to hesitate. The healthcare field has so many opportunities available. Where you start your journey may not be where you end up, but always know that within healthcare every day is an opportunity to impact someone's life memorably. Once you begin your journey, you will realize very soon that your opportunities are endless within this field.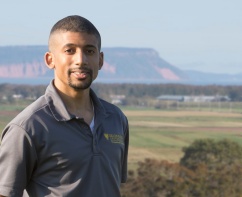 Thane Borden
Faces of Black Health - Week 1: Thane Borden
" For those whose voices feel unheard or suppressed, I feel you, I'm here for you. It's for this reason why we need more representation from our culture in the healthcare field, to provide a voice, courage, and hope, to the youth of tomorrow, and honour, for those who fought for us to have this opportunity."
- Thane Borden
Meet Thane:
I grew up in Middleton, NS with my parents who are from Toronto and Nova Scotia. I attended Middleton Regional High School. After graduating, I took Kinesiology at Acadia University, and then took my Master of Science in Occupational Therapy from Dalhousie University. I think I had my biggest wakeup call from an Acadia University professor. The way she taught and treated each individual with respect, integrity, really gave me a strong sense of hope, and self-esteem. I chose Occupational Therapy because it is a profession that really empowers people. It helps them realize what they thought was impossible, become "possible". For me, my favorite part is seeing the glimmer of hope return to someone's eyes when they felt it would never come back.
Currently I am working at physiotherapist (PT) Health in both Greenwood, NS & Berwick, NS., as well as Bower Jacquard Psychological Services. As with any occupation, I encourage you to do your research! If you have questions regarding the profession, see if you can shadow one for a day or two, and then ask a million questions! Most importantly, make sure it's something you're passionate about. People will be coming to you for advice for something important in their life, and you want to be able to provide the best treatment for them, always!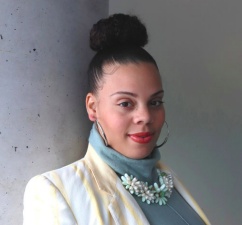 Rajean Willis
Rajean Willis - Social Worker
What do you do?
I am a clinical social worker. I work with the community mental health sector for Correctional Services Canada. My role is to provide mental health support to people who have been in conflict with the law and are now on parole supervision in the community. In addition, my role also includes helping connect people with community resources, providing therapy and other kinds of support for mental health issues people may be living with.
I am also currently a first-year doctoral student doing a PhD in Educational Studies through Mount St. Vincent, St. FX and Acadia Universities. My hope is that my studies in this field will prepare me to further explore and address race-related trauma and anti-black racism in the African Nova Scotian community. Further, as part of my academic work, I am also a Sessional Instructor at Dalhousie University.
What is your role in your Health Profession?
As a Social Worker, I provide services for clients living with mental illness and those that might be experiencing challenges with their mental health stability after having been incarcerated for more than 6 months.
I also have a small private practice for counselling and consulting services. My practice is available within Halifax Region Municipality which makes it convenient for the clients and me. My practice, which is devoted to women and young women and youth, provides mental health support and culturally responsive spaces where women can gather to talk about their experiences and figure out healthier ways of coping.
If you have or feel comfortable sharing, can you share your experience as a Black health professional in your field?
As of right now, I am the only Black person of colour on my team within the community mental health department of correctional services in the Atlantic region (the Maritime Provinces). I feel very fortunate to have had my first professional job as a social worker within a Black organization. I find that it has helped me build a solid foundation for life in the workforce I've also developed self-confidence, especially in my skill set. I have had some amazing mentors who have helped me develop and fostered in me a sense of self-belief. I believe that these are critical attributes to career building and even the ability to make it through each day, particularly, when you don't have people on your team who fully understand the world the same way that you do.
In short, these experiences have helped me build the confidence I needed to explore other roles where there may not be as many people that look like me. So, I often find myself advocating for the Black community and clients that we are working with who are of African descent. I help my teammates understand the cultural differences and ways in which they can attempt to effectively work with our population also.
There are always systemic things that need to be improved. As you work with large systems, there is only so much you can do outside of your role. I do feel that I have a lot of support from my manager, in terms of pursuits of new initiatives. My college are also very respectful in that they do consult me when they have questions about things that they may be unaware of. I most certainly feel valued on the team.
Can you explain your experiences and ability to access health services?
What went well and what could go better?
I feel that I am in a place of privilege. Besides regular checkups and the odd trip to the emergency room (ER), I have not needed to access various types of health services. So, I cannot say that I have experienced negative experiences outside of what most people experience in terms of wait times.
There was an instance where I had an allergic reaction to hair dye. My situation was not taken very seriously but it is hard to say if that was due to the fact that an allergic reaction to hair dye is relatively minor or whether it was because I am a Black woman.
I cannot pinpoint positive or negative experiences accessing health services in my life specifically, but I know that my colleagues have experienced challenges. I am aware that there are inequities within healthcare, for sure. Have I personally experienced such things? I cannot pinpoint any specific situation, but I am aware that systemic issues exist, of course.
How have you found or how have you been finding community in your profession?
I am the Vice President of the Association of Black Social Workers. It is an organization for both social workers and human service workers. I have been connected to this organization since I was a bachelor's student in the School of Social Work. I attended a meeting in my first year in search of volunteer opportunities, mentorship, and networking. I am also part of various organizations that help women know where various health providers are across the health system. My feelings of solidarity in my field can certainly be attributed to my membership in these organizations.
If you were to give your first-year self advice, what would that be?
Keep connected, beyond HRM and Nova Scotia. Do not be hesitate to pursue professional development opportunities outside of the province, which connects to not being fearful of taking risks and putting yourself in situations outside of your comfort zone.
After I became a social worker, I had an opportunity to go to a National Black Social Workers Conference in Indiana. It was very powerful to be connected to Black social workers across the United States. The Nova Scotia chapter of the Association of Black Social Workers is the only one in Canada. Our long-term goal, right now, is to expand the association to other provinces to support Black social workers across Canada. I began my career at age 24 and even as a young professional, I was exposed to other young social workers, which was not something I had seen much of here in Nova Scotia. To see them pursuing PhDs was inspirational, but at the time, I still did not see this as a serious opportunity for myself. Here in Nova Scotia, Black people in doctoral studies are few and far between. It was not until two years ago that I decided to pursue my doctorate.
Another piece of advice I would give myself is to continue to pursue leadership opportunities. Again, do not be fearful of putting yourself in situations that may feel uncomfortable because often those situations are what help us grow.
Where can we find you?
I have a website! www.rajeanwillis.com. I also have a Youtube channel, called the The Rajean Willis Show. It is a talk show about bringing awareness and having conversations about issues that are important to the Black community. I also made a two-episode talk show series with Eastlink! It is about mental health, substance abuse and problem gambling, so if you have access to Eastlink feel free to check it out!
Facebook, Twitter, Instagram: @rajeanwillis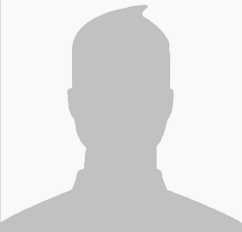 Black Men's Conference
Black Men's Conference
Organized by the Nova Scotia Brotherhood Initiative and the Men's Health League, we welcomed over 120 Black Men from the Halifax Regional Municipality (HRM) and beyond to the 2nd annual Black Men's Health Conference. A conference for Black men organized by Black men to give them the opportunity to engage in conversations about health across all aspects of life.
The theme of this conference was Empowerment, focusing on Black men and creating a greater supportive community, becoming advocates for health and leading healthy lives. Building off the success of the first annual conference, the focus was to provide a safe and supportive environment that allowed for free discussion of experiences. Men attended a variety of Breakout sessions that focused on various Social Determinants of Health, that were all led by Black professionals from the community.
Breakout sessions included topics on: Health and Mental Health, Education, Financial Health, Spirituality, Crime and Violence, Corrections and Community Reintegration, Racism, and Youth Engagement, all of which tied into an overarching theme of the male Black experience. Men engaged in deep discussions and reflection, and throughout the conference, it became a place of healing.
The day was finished off with a keynote address from the decorated David Divine. David spoke about the impacts on health and the importance of acknowledging our context. David gave an insightful recount of how diverse history, view from society, and the importance of owning ourselves and vision are key aspects to our existence and health outcomes.
This was a very well enjoyed and strongly received conference by the men, community, and organizing committees, and is an important step in creating health awareness and supports for men of African descent!
Follow the link below to check out a short video from the conference: https://www.facebook.com/NovaScotiaHealthAuthority/videos/483225855628625/?t=135
Adrianna Broussard and Tiffany Richards
Adrianna Broussard and Tiffany Richards - Dalhousie Medical Students
Why medicine?
Tiffany
For me, I have always had it in mind to pursue medicine since I was a kid, however, I sort of got away from it through my high school and undergraduate years as I explored other interests of mine. Another factor that brought me away from my initial pursuit was that I just felt intimidated by the whole thing. I just felt like I didn't have a chance. I didn't know anyone from the community that got into medical school and I thought it was only for rich kids. Once I finished my undergraduate degree, I worked for a couple of years and volunteered in many different inner-city initiatives. Through these experiences, I got really interested in nutrition and learning about it, and this interest brought me back to my childhood dream of medicine. I grew up in a community where there is a high prevalence of chronic illness that can be associated with nutrition, such as diabetes. What really solidified my desire to pursue medicine was my experience working as a research assistant and seeing the physicians and other medical staff at work. I explored other healthcare professions, but truly enjoyed the wide scope of practice of medicine and the more global view of the patient that physicians have.
Adrianna
I was always geared toward a career in health from high school, with most of my interests in medicine and physiotherapy. It wasn't until the 3rd year of my undergraduate degree, after having the opportunity to shadow both a physiotherapist and physician, that I decided to pursue medicine. This experience opened my eyes to the wide scope of practice within medicine and the many possibilities. I applied three times before I matriculated here at Dalhousie. During my application process I had the opportunity to learn more about myself, what I was truly interested in, and to develop my interpersonal skills, which I am finding is very important on this road to medicine.
What did you expect and has anything changed?
Tiffany
I honestly expected to kind of be on my own, and I didn't expect to find a tribe. I am happy to
say that from the first day of classes I met 5 girls, all women of color, that have been my rock
and support throughout medicine. I'll admit, I was pleasantly surprised that I wasn't going to
have to do this all by myself. I expected to be more tired, and I heard the saying that medical
school was like "drinking from a fire hose" (so true). There is just so much information to learn
and it's overwhelming at times. This challenged me, and it was a very humbling experience. I
quickly recognized what it felt like to be in a class full of achievers, and this surely cured my
perfectionism. As I mentioned before, I didn't come from a medical family, I didn't have any
previous social networks with physicians, so this was all brand new to me, and I literally had no
idea what to expect. Although I knew it would be lots of work, it was more work than expected.
Change?
Just my expectations in what a career in medicine looks like. I was idealistic when I started. I've
learned as a physician you are also a businessperson, and you must work within this medical system that has been established. Some of the things I imagined myself doing I have to kind of
shift to what I want my eventual practice to look like. Regarding medical school and the different
years, I didn't realize how little control you would have over your life. 3rd year is tough because
you are in clinic and doing rotations, and you may be on call and you don't have much control
over your schedule. This was tough, and I had to learn how to be a lot more flexible.
Adrianna
I expected it to be a lot of work. I knew it was going to be harder because the challenge of
getting in was difficult. I am thankful that some of my previous experience has helped with some
current transitions in medical school, such as my patient and clinical background. So far, I have
found that it has been a lot of practical learning, things like taking history, communication skills,
and other skills. I expected that we'd start right into it and it would be extremely overwhelming,
I was honestly expecting to have had more breakdowns from the volume of material, adjusting to the pace, and just feelings of being overwhelmed, but it has not been like that at all! They have done a great job at easing us in.
Like Tiffany, I don't have anyone in my family who was a physician, but what I've found is that many are from the same background. This has helped and has created a very supportive group! We help each other out with studying, and we are constantly creating connections and growing through things.
Change?
It is still a very competitive atmosphere. I didn't really know quite what to expect in this regard. I don't like to consider myself quite competitive, but I know I am, and I don't like to compare myself to others. I found, at times, it a bit hard comparing myself to others. I was told that these feelings and expectations will get trained out of me, but I initially didn't know what people meant when they said that. I am now learning that as I am going through. There is a lot of material, but it isn't hard, just a lot. There are also a lot of things to get involved with, and I want to try and get involved with everything like everyone else because everyone seems to be so balanced with their life, but I need to check in with myself and make sure I'm not overburdening myself and break the habit of comparing myself to others, because that will just be hard on me in the long run.
Specialties and why?
Tiffany
That's tough, I'm sort of considering 2. My long-standing plan has been family medicine, because I am very interested in preventing chronic disease progression. So, preventive medicine, things like helping patients to adhere to treatments and medications, ensure patients are up to date on screening tests, counseling patients and helping to develop S.M.A.R.T. goals.
In Med3 you do placements in every specialty, thus exposing you to all sorts of disciplines of medicine. I really enjoyed my time in psychiatry. I find psychiatrists very interesting, and in this field, you have the opportunity to sit down with the patient for a longer period of time and really get to know them. I really enjoy counseling and psychiatry offers you many opportunities to do that. As well, the pace of psychiatry is great because there is time to sit and think and talk about things and really come up with the best solution.
Adrianna
For a while I considered Radiology. This was because of my background in Ultrasound, it was just what I knew. I do really like a lot of patient interaction and the counseling aspect of medicine. From my current experiences, I am not sure that the radiologist doesn't get a lot of that in their day-day activities. I have also considered family medicine, Obstetrics and Gynecology; however, I honestly am not quite sure yet. Luckily, our curriculum allows us to participate in different opportunities such as observerships and electives that allow us to experience many areas of medicine. I will be taking full advantage of these to find my passion!
What are your hopes as a physician? Degree and Residency
Tiffany
To be a very competent physician. Ultimately that is the goal, to model the behaviors of the physician that I want to be. That model physician is thorough, competent, community engaged, and to develop patient advocacy skills. Ideally, enhancing my ability in all the CanMEDS roles!
Adrianna
As a physician I want to be competent to minimize the risk for the patients that I serve. Communication is an essential component in providing good quality healthcare services. Thus, I want to develop my communication skills and to learn how to navigate the healthcare system and what are feasible goals. Right now, I feel very idealistic, and I am slowly learning through the classes that some things that I want to do might not be feasible. I can always adjust the goals and apply them in a different way so that I can incorporate them into my practice. I want to learn the health care system and what I can do to be a good patient advocate, so that I be the best physician for my patients. I also really enjoy getting involved with community, and I am very passionate about social justice and making sure marginal populations are able to get the services they deserve, as well to encourage and inspire youth from these populations to pursue a career in health.
What do you hope to accomplish in your future career as a physician?
Tiffany
Going back to my 'why', my passion is the Black community and improving health outcomes in the African Nova Scotian community particularly. I am most driven by combating chronic illnesses and focusing on preventative medicine, since many of these are related to poor access and screening. My ideal practice would be to focus on well-care and focusing on patients in the early stages of illness and those in good health so that they are able to stay well, that's what makes my heart happy!
Adrianna
I would like to start an outreach program to service more rural areas. If I owned a small clinic I'd like to conduct a traveling clinic in rural areas around Antigonish and Guysborough to service the African Nova Scotian and Indigenous communities and bring more access to healthcare to them. Ideally creating some sort of clinic to service them so they don't need to travel so far to see a doctor.
What would you tell first year you?
Tiffany
Remind her that she worked really hard and she deserves to be there. That everyone feels like an imposter, and that's okay.
Tell myself to prioritize my own wellness, making sure that is in my schedule and that I am a priority
In medical school it is no longer about being the best student and getting the best grades, it's about learning the skills and knowledge you need to become a competent physician, and sometimes those goals are not super compatible. Don't neglect the actual knowledge you need!
Keep your friends from outside medical school close, remember you had a life before medicine, and you will have one after as well.
Adrianna
Don't focus on just applying, focus on learning what you like to do, and getting involved with things that interest you, because ultimately that will help you applying to medicine and through the process, knowing what you like and who you are as a person. It will show in your application that you're interested in something and you are a passionate individual who will bring that to medicine!
Procrastination is not an option!


Joy Chiekwe
Joy Chiekwe - Certified Exercise Physiologist
What do you do?
I am a Certified Exercise Physiologist working with the Nova Scotia Health Authority. I am also a Personal trainer working at Blended Athletics but also take on private clients.
What's your role in your health Profession?
As an Exercise Physiologist my main specialty is in the prescriptions and delivery of clinical exercise as medicine, but we also focus on behaviour change and lifestyle modification. A main role of our work focuses on dealing with persons who have chronic and complex health conditions, as well as those who are working on their fitness, to become healthier and more fit.
In my current role as an Exercise physiologist, I am working on a research project called Activating Cancer Communities through an Exercise Strategy (ACCESS) where I am the exercise lead (research coordinator). ACCESS is an exercise program for those who have been diagnosed with cancer and other chronic conditions. I also work with the Cardiology Research Team administering at-home exercise programs for people living with Atrial Fibrillation.
If you have/feel comfortable sharing, can you explain your experiences as a Black Health professional in your field?
As a recent graduate, my experience in my professional career is young and thus far is limited. Our community is small with about 300 certified exercise physiologists working throughout Canada. Although new in my profession, I believe I have a unique experience, because to my knowledge I am the only Black Exercise Physiologist in Nova Scotia, where there are around 15 practicing Exercise Physiologists, and perhaps even in Canada.
I can speak more to my journey so far in becoming an Exercise Physiologist. To become a Certified Exercise physiologist, you must get certification through the Canadian Society of Exercise Physiology. There are a set of required courses and clinical hours that must be met in order for you to prepare to write the certification exam and practical component. Most schools offer the opportunity to obtain these requirements making it fairly accessible nationwide. I chose to pursue my studies at Acadia University in Wolfville Nova, Scotia. Throughout my studies I was one of two Black students studying kinesiology, and I was the only Black student pursuing the CSEP certification.
Since gaining my position, I have worked with a diverse set of individuals in the ACCESS program, however, I have noticed an evident lack and presence of Black patients being referred to me despite the prevalence of cancer and other chronic conditions that affect the Black population.
Can you explain your experiences and ability to access health services?
What went well and what could go better?
Fortunately, I have had the opportunity to access appropriate healthcare services when needed and have not experienced many issues. Unfortunately, I am aware and do acknowledge that my experiences are not the same with many people within the Black community who have not been as fortunate. Because I work with the chronic disease population, I have noticed a lack of Black people being referred to me for assistance. Those who have been referred to me have commented that they had to seek further treatment on their own because their physician overlooked many things or did not take the time to discuss it with them.
I see this as a major issue, and as a healthcare professional, we should put less burden on the patient being advocates for adequate and appropriate care, which is a responsibility we must uphold and required in our chosen healthcare profession.
How have you found/finding community in your profession?
Because a lot of my work is done solo, and there are only a few Exercise Physiologist in this area, finding my community has been difficult. I am also a certified personal training, so I combine both competencies in my professional pursuits. I have found most of my community through my personal training endeavors which has been exciting in my short time in a professional capacity.
In my role as an Exercise Physiologist working with the collaborative health team, as the oncologists and other physicians learn more about my role as an Exercise Physiologist, they are seeing the benefits of my work and have are referring more clients to me for personal training as well as health and guidance for physical well-being.
I've been very thankful for this opportunity, as it has been my goal to bridge the gap between exercise and traditional medicine, the prescription of drugs, and prescribe exercise as a complement and major form of treatment for individuals with chronic and complex conditions. With my involvement in programs like ACCESS I believe I am on the right path!
Where can we find you?
You can find me on social media where you can see a glimpse into my life of work and fitness!

Facebook: Joy Chiekwe
IG: joychiekwe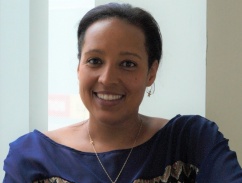 Dr. Tesia Rolle
Dr. Tesia Rolle - Doctor of Dental Surgery (DDS)
What do you do?
I'm a dentist, defender of the oral realm.
What's your role in your health Profession?
Education, prevention of what's commonly known as gum disease, management of oral diseases, and restoring function through replacement of missing teeth. We also have a role to play in early detection of systemic diseases including cancer, diabetes, and others. These diseases can manifest signs in the oral cavity that, when detected early, can lead to early intervention and an improved prognosis.
If you have or feel comfortable sharing, can you explain your experiences as a Black Health professional in your field?
I've had tremendous support throughout my journey, and my overall experience as a Black Health professional in dentistry has been positive. This is a career that is richly rewarding and provides opportunity for meaningful interaction with thousands of people. My experiences as a dental professional run the gamut from stressful and challenging to humbling and exciting, and I have had the encouragement of my governing bodies and colleagues throughout.
I rarely express my challenges as a Black Health professional because, like many people of colour raised in Nova Scotia, these challenges represent a constant background noise that could potentially be debilitating, and I have learned to block it out. For example, I have had the unfortunate experience of being subjected to unprovoked threats and racial slurs from strangers. If this has never happened to you then you may not realize that those experiences never leave you and can impact your future interactions with strangers.
As a health professional, in my case early on in my career, insecurities would surface as I faced a room full of strangers and I wondered if the patient I called would be disappointed to have a Black health care provider. It didn't help that a colleague of mine confided that he had a patient ask to only be treated by White practitioners. As I've matured in my career, I've actually gained a lot of confidence through my experiences with my wonderful patient population, and those insecurities no longer plague me. It's almost embarrassing to admit that I was internalizing that ignorance, but I know that if it happened to me it is surely happening to someone else and sharing experiences is one way to help support those who are facing similar challenges.
Can you explain your experiences and ability to access health services;
What went well?
I have been privileged to have had access to quality care whenever I have required it. That said, my interactions have been primarily related to the births of my two children and my experience is limited. I will bring attention to one experience that required me to access emergency services at the hospital. There was a Black health care worker in the emergency department who I knew from the community and she treated us like family. It was an incredibly stressful time for me, and she really understood my needs and made me feel cared for. My intention in saying that is not to take away from the excellent care I received from the other team members. My point is that I felt an inherent trust and comfort with this health care provider who I knew to be culturally informed.
What could go better?
We need to see more of this inclusivity in health services in the future. There is so much turmoil surrounding access to health care at present and every opportunity for connection makes a big difference.
How have you found/finding community in your profession?
Becoming a dentist in Nova Scotia does feel like joining a family. This starts with amazing relationships formed in dental school and continues throughout the career via relationships formed with team members, colleagues, mentors, and friends met through continuing education and professional associations. I'm a member of a few study clubs that meet regularly to discuss cases and support each other. I've also found community through initiatives such as PLANS, Imhotep's Legacy Academy, and the Black Student Advising Centre at Dalhousie. All of these programs exist to support Black learners and in doing so, they provide networking opportunities for Black health care professionals.
Where can we find you?
I'm located at Nova Dental in Lower Sackville!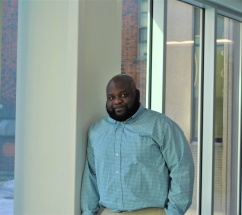 Mario Rolle
Mario Rolle - Master of Social Work, Program coordinator Nova Scotia Brotherhood Initiative
What do you do?
I am a social worker; I work for the Nova Scotia Brotherhood (NSBI) as a wellness navigator.
What's your role in your health Profession?
NSBI is a free health program for Black men. We provide [wellness and health] navigation, we have a family doctor, psychiatrist, and a psychologist. My job as a navigator is to help men of African descent navigate not only the health system, but anything that affects the social determinants of health. Any day it could be different, one day it could be health, the next day it could be justice, the next day it could be employment, it varies.
If you have/feel comfortable sharing, can you explain your experiences as a Black Health professional in your field?
Well it's hard.
When I say it's hard, I mean this organization is the only one in Canada, and so it's a learning process. As we go, we learn, and we pick up stuff. The program is holistic, so it's not an ordinary healthcare or community health team. I work with various people, so my work day can look different every day.
It is hard being the only Black organization. Some of the problems that we face and try to take to management, the understanding of the client's needs and our needs is really complicated to resolve and comprehend.
Now is this a hierarchal, budget, or needs issue?
When we talk about systematic racism or institutional racism, for people of African descent when you're dealing with an organization like Nova Scotia Health Authority (NSHA), they want to see data. Some initiatives under this organizations may say "let's try this initiative and see if it works", but for us it's almost like we have to provide data to prove that what we do works.
With the brotherhood, we work and create data. While I'm doing this job, I am creating programming, and I am creating a position in here to prove and show management, and to show the community that this program is necessary.
For instance, in the court system there isn't a Black advocate for individuals of African descent. So, what I did I created a position in there through the Brotherhood where I can come in and advocate on behalf of individuals of African descent. Before an individual [of African descent] goes up before the judge, they would advise that individual to see Mario, and if it is a female [of African descent] they would advise her to see Mario, and I would refer her to a female organization or an organization that does not only deal with men.
So, for us, we use the H word, holistic. So, you know when you go to a doctor you see a doctor for 15 minutes, for us, it's like you come in and we first have to build a relationship, because if we don't build a relationship with clients, they're not going to open up to us. So it will be 15 minutes or 5 minutes seeing the client, because when the client sees us, they basically already know who we are and how were are going to respond to them, if they feel like we're going to be volatile or hostile with them they're going to shut-down and barriers are going to be risen.
Can you explain your experiences and ability to access health services?
To be honest, as an ordinary person, it's hard versus me being an employee of NSHA. Being a Black person, a lot of people they do talk about racism, and sometimes racism almost wants to be a taboo word, and no one wants to talk about it. When I go into the hospital, I'm treated differently than a NSHA employee. When I go in as an ordinary person, it takes a longer time for me to get the help that I need.
Recently, I [my wife] had a baby, and I wanted to try and see if it works. I went there one day dressed as an ordinary person in chill and comfortable clothing, and it was almost like I was looked down and shunned. Until the nurse came in and was talking to my wife and was asking what she did and what does her husband do, and when my wife told them what I did, the whole atmosphere changed, because now "he's" a social worker. So now how I was perceived at the beginning has changed, everyone is now nice to me.
As Black people, especially for professionals, we have to do extra to prove ourselves, for a Lawyer, doctor, they can dress any way and they are respected regardless. Before I graduated from Dalhousie University, I went to Saint Mary's. What I did while I was there, I never cut my beard and wear a sweater with my hood up. I would be looking like an old man and I was judged. But those people didn't know what I did, and it's the same way now 4-5 years later, I'm now a clinical social worker and basically I have to dress the part as a Black man to be respected, and sometimes I'm still not respected because I am challenged with what I know because of the letters I have behind my name, it's like you have to do double as a Black health professional.
How have you found/finding community in your profession?
One thing I love about NSHA is that they have allowed me to create this program. I am not micromanaged, I have an amazing director, and they just let me go with it. We held a men's conference in November, we didn't have a conference plan, but they wanted us to do an event, and the director assured that whatever the men wanted to do we could make it happen. So, I want to say that I have great support when it comes to management at NSHA.
I also rely a lot on the Association of Black Social workers (ABSW), and if I need an organization to advocate on my behalf, as well as HAAC (Health Association of African Canadians).
Where I'm at right now is amazing. For management the Brotherhood has amazing supports, and the community groups (ABSW & HAAC) are very supportive. Also, other organizations like justice and housing supports us as well because we do a lot of work with them. One day I could be working in health, the next day I could be working with someone from justice, the next day someone from housing, someone from child protection. That's one thing that I like about this position that I do, it is not restricted just to health.
Announcements for the audience?
We are planning the second annual Men's Health conference, so stay tuned for details.
What is the Men's Health league?
It is an organization where we bring 1 male figure from each community to sit at our table to discuss issues that are affecting our communities. For example, if incarceration rate is affecting our community, we talk about how we deal with a situation like this. Once we devise a plan, the groups might say we need to do some workshops on employment for persons re-entering into community from incarceration. It is what the community wants, my job is to take their ideas to management and make sure it happens.
Our programs are free, if you want to see a doctor it's free, if you want to see a psychiatrist or psychologist it's free, but you have to be referred by our doctor. The brotherhood is something like a quick fix, we're that service that addresses the gap in the system for people until they can find a more permanent solution.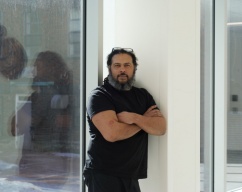 Kelly Carrington
Kelly Carrington - Registered Massage Therapy (RMT) & Doula
What do you do?
I am a dad of three boys primarily, a husband, and also a Registered Massage Therapist (RMT), have been for 18 years, and I run my own mobile massage therapy company. I am also a birth doula.
What's your role in your health Profession?
As an RMT I provide massage therapy services, but my company model is mobile, so I go to companies and I go to people's residence to provide services. As a birth doula I provide education to families, prenatally, I provide physical and emotional support during the the birth day itself, and then provide postpartum support for the families as long as they need afterwards, but nothing clinical. Doulas do not deliver babies, which is the biggest misconception, that is for the OB/GYN and midwives.
A lot of it is education, so before the baby comes we will go through prenatal education, so pretty much anything they want to know about, whether that is the physical changes in the body or the physiology of the actual act of birth and what happens, all the hormone changes, etc., and during that time we make a plan on how they would like to see the outcome of this happen. Obviously, they'd want mom, baby and family healthy, but how do you actually go about doing that? Now it is often very medicalized, and it doesn't always need to be, and people don't know that.
Most people think that you get pregnant, go to the hospital, have your baby and go home, but you don't have to do all of those things. You have choice along the way and people need to know about their informed choices and what decisions they can make, and that's where I come in to give them all of those options that are there for them to choose from. If they decide to choose them or not, it is [more] about them having the option to know what they can actually do, because a lot of people go in and follow what the doctors say. The doctor's job is to keep mom and baby safe, but sometimes in that, people feel that at the end of the day they weren't really listened to, they did not have much choice, and feel that they have given over their own power about their own body, and for women that's important for them to know that it is their body and anyone that is going to touch you does need informed consent.
You have so many options of how you get to having your baby, people just need to be educated on how that process works, and that's where I come in. I am there with them during the birth the entire time and helping them physically and making sure that both parties are fed, have water and if they have any questions. I am there with the family, so they feel like I am one of their team. Afterwards, it is hard because there is breastfeeding, and healing from possible surgery, and all those types of things, still in a non-clinical setting, but I am there to support them with all of that because I have been there since the beginning.
If you have/feel comfortable sharing, can you explain your experiences as a Black Health professional in your field?
I honestly don't really have any. I am biracial, I grew in that household, so I don't know what it's like not to be, but I don't think it's ever been an issue, I mean I kind of stand out like a sore thumb, not only because it's a very female dominated profession, both RMT and Doula, and I was the first male to be certified through DONA, first in Canada and Nova Scotia, and the fact that I am a Black guy, well I guess is a good thing, only because when you picture in your mind what a Doula is, this is not what you picture. I've always said I don't think it matters that I'm a man, and it doesn't matter that I am a Black man, it is my intention of what I'm doing that matters, it is the intention that the work is in the right place, that's what matters. For me it's the right fit for me and works well, what I look like I don't think matters as much compared to the work that I do.
Can you explain your experiences and ability to access health services?
I have three boys, and with kids you're always in the hospital at some point. There was one particular time where it was sort of a defining moment, and my wife and I dealing with the decision of who is going to go to emerg. I stayed home with all three kids when they were younger before they went to school and then ran my business in the evenings, and there was a time where my middle guy broke his arm at pre-school, so I had to take him to emerg and I was there for a long time, like a really really long time. Then my wife showed up and he was taken care of right away. I hate to read into it too much, it could have been circumstance, his arm wasn't hanging off by a thread, but he still had a broken arm and the amount of time that I was there with him sitting in a room [where] he was watching an iPad that they gave us while waiting for x-rays, compared to the amount of time that she [wife] was there, where he got attended to, casted and discharged was significantly shorter. So since then, if there is something that needs to happen, like if we have to take the kids to the IWK, she [wife] goes. I'm not saying that one incident is indicative of the care that I get, or my children get when I go there, but I don't know what other people's experiences are, and that one experience changed the way that my wife and I decided who is going to go. It was nothing that was overt, but after the fact when I was driving home, I was mad, only because it's not about me, it's about my child, he needed to get some stuff done. I don't know what was happening in that emerg at the time, but that was the only incident in my entire life that I ever was "oh". So now, my wife and I do have that discussion that "well maybe you should go" and it really pains me to say that, but that's the reality, we had to have that discussion because of that one experience.
That's the only time that I've had any dealings with the healthcare system that I was like "hmmm interesting", but I don't want to make it a huge thing because I don't know if that is what actually happened, it was just an observation, but is that observation enough?
Imagine all the other families that have to take their kids in there, or are being treated themselves, they do not know what it is not like to be a visible minority going into that same situation. The job of the hospital is to take care of whoever comes in, period.
How have you found/finding community in your profession?
Within the massage profession I've been around for a long time, so I'm very involved with the Massage Therapy association Nova Scotia, I've been on the board, served two terms as president and now vice president, I'm very involved in the massage community.
Within the Doula community, I was on the board for a short term. I am an accepted member of the community. But I'm quite involved in my profession.
Where can we find you?
You can find me on my website; www.evolutionmassage.ca!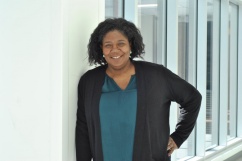 Crystal Watson
Crystal Watson - Certified Therapeutic Recreation Specialist
What do you do?
I am currently the Executive Director for Recreation Nova Scotia, a non-profit organization striving to improve connection within the recreation sector so that we can promote and advocate the benefits of recreation as part of the lives of Nova Scotians!
What's your role in your health Profession?
Certified Therapeutic Recreation Specialist (CTRS)
I am a Recreation Therapist by training, credentialed through National Council for Therapeutic Recreation Certification (NCTRC) as a Certified Therapeutic Recreation Specialist (CTRS). My primary role as a Recreation Therapist is to use recreation and leisure opportunities as a therapeutic tool. We consider the recreation interests and experiences of the individual we are working with, and we also take into consideration what their needs are or any kind of barriers that they experience that may be a consequence of their current health state. It really is about recreation and leisure and how we can make improvements to one's overall health!
If you feel comfortable sharing, can you explain your experiences as a Black Health professional in your field?
I wish I could say it was easy. I was the first person of African descent to be a Recreation Therapist in Nova Scotia and I think with that alone comes a lot of expectations. We don't necessarily have to explain the particular preconceived notions that some people may have of you when you go into these particular environments that you may not necessarily feel safe in. Healthcare is not something that folks of African descent are necessarily accessing or feel safe in those spaces, and for me that was a challenge that I had to overcome. At times, being the only one in the role that I was in, meaning that I was responsible for making decisions I was accountable for, sometimes you would have your judgements questioned, which made you think that you weren't doing things right. So, for a period of time I second guessed my abilities to do the job and do the job effectively, but I quickly grew out of that and realized that I had the expertise and that there were opportunities for me to contribute in positive ways. I was reassured, as a result of my contributions by the reactions of the clients, which is, I think, what helped me to realize that I was doing ok and didn't need to be validated by my co-workers because the work that I was doing with the clients spoke for itself.
Can you explain your experiences and ability to access health services?
I think as I matured, and because of my education, that made accessing health a lot easier, because I knew what kind of information I was looking for based on my own training. Of course, that puts you in a place of privilege because you kind of know, but at the same time your knowledge can be questioned by the health care professional, they may have some preconceived notions about you.
What tends to go well with me when it comes to healthcare is the fact that I try to equip myself a little bit when it comes to wanting to have the information that I need or that I feel that I need.
I'm not always sure that health care professionals sometimes think about the broader context of cultural competency. It's really challenging because I think a lot of the times we are inundated with this information about cultural competency, and we think that "oh I took into consideration that this person is of African descent" and created this sort of checkbox system, but we don't think about anything else that is going on in that person's life. This is something that we could do better as health care professionals on a broader scale. If I'm a person experiencing a specific health issue, that may be one of many things that may be happening with me that has an impact on my health. So, if I'm caring for a parent, or I have young children, or I live in a really bad neighbourhood, or I don't have a job, all of those determinants of health are what I think we need to be more conscientious of when we're working with individual's who specifically come from communities where there is a level of vulnerability or marginalization, or whatever terminology we choose, but they are just grossly impacted by a system that just wasn't created for them.
How have you found/finding community in your profession?
It's actually interesting because I graduated from my undergrad degree in 2000, and there were a few of us that went into Therapeutic Recreation and I'd say that we're still very close today! We still connect, and so for me community in the profession begins there and having those key folks in my circle. The Therapeutic Recreation community is closely knit anyways, though at times I feel that I am a little removed from it now because of my current role, I know when I was in it there were fantastic mentors and professionals in the field that I felt comfortable connecting to and brainstorming and working with through professional organizations, which I think is really important. I think all students should become involved in their professional organization and maintain those connections as a professional. It's very valuable for us to maintain that network so that we establish appropriate communities of practice but also having that continuous learning that comes from understanding what your colleagues are doing and how they are contributing to the field.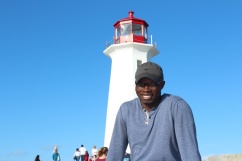 Korede Akindoju
Korede Akindoju - Physiotherapy
What do you do?
Currently I have two jobs, I work primarily as a Wellness Facilitator a Community Health team and I also work as a traditional physiotherapist in a private clinic with Zoomers Health.
What is your role in your Health Profession?
As mentioned above my primary work is as a Wellness Facilitator (physiotherapy) with Community Health teams. Community Health teams offer free health and wellness programs that focus on physical health, emotional health, and diet and nutrition. In our practice we also facilitate wellness navigation, which involves helping individuals find and discover resources within their community to help improve their physical activity, housing, parenting, financial needs, and other social determinants of health.
Secondly, I work as your traditional physiotherapist with Zoomers health, which is a private practice. In this role I assist patients improve their functional ability from a physical perspective. Some things that I do in my role as physiotherapist are to perform manual therapy, demonstrate and assist with resistance exercises, and educate on functional management.
Can you share your experience(s) as a Black Health professional in your field?
One thing I'd like to share is the lack of Black faces in the room. I truly enjoy my work and I work with wonderful people, however, there is some essence of finding and having that connection with another Black person in the field. Discussions around shared experiences become significantly easier to have and relate to one another. Having a discussion with a face similar to yours allows that sense of confidence and validation in your experiences.
Secondly, being a minority in the field, allows for the opportunity to share new ideas, perspectives, and experiences of overlooked populations with coworkers. These ideas range from ideas on how to improve access for minority groups to insight on cultural competence and intelligence ideas.
Can you explain your experiences and ability to access health services?
What went well?
Personally, I haven't had many issues with accessing the health care system. However, I've been recently involved with community organizations that are improving access for minorities. When patients that come share their experiences and stories it is very discouraging. They discuss how the health care system has failed to provide proper care for them. Especially, it is more troubling when patients suggest they were judged by their health care provider based on sex, race, ethnicity, and disability. As health care providers, it is our duty to provide the best quality of care for people seeking our services, thus, we honestly have to do better. This experience being involved with these organizations has helped me understand the importance and necessity of providing great healthcare to our community.
What could go better?
With the community health team, one of our main focuses is discussing and introducing behavior change. Changing your behavior is key to improving your lifestyle. I think that with any form of medical intervention, when approaching your patient, you always want to make sure you practice non-judgmental curiosity. You'll find that you will build rapport with your patients and provide well rounded and improved health care.
How have you found/finding community in your profession?
In the physiotherapy profession, there are a lot of opportunities to take part in different disciplines. Prior to physiotherapy school, I thought physiotherapists only worked in clinics and provide care for physical ailments. I would never have imagined I would be where I am today, working with a community health team, which provides treatment that is not necessarily considered traditional physiotherapy work (i.e. manual therapy), but more educational and physical activity-based treatment. So, there are lots of opportunities to learn and jobs that will help enhance and expand your skillset!
Social media handles:
IG: rederehab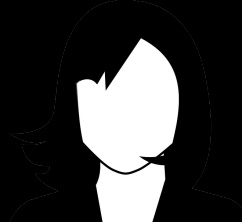 Ruth Boachie
Ruth Boachie - Nutrition and Dietetics
We had the opportunity of connecting with Ruth Boachie whose background is in nutrition and food science having studied at the University of Ghana (BSc. Nutrition and Food Science), and then later obtaining her Masters of Applied Human Nutrition from Mount Saint Vincent University.
So Ruth, what you do you currently do in your work?
I am currently a Quality and Research and Development coordinator at Nova Scotia Organics. We make whole food based dietary supplements that are certified organic.
Can you describe your role in nutrition?
As per my job, I ensure that whatever finished products we send out to the consumer meets Quality standards and [that] it is safe for consumption. I also work to develop new products that have beneficial effects on health.
Can you explain your experiences of and the ability to access healthy food choices, and other food services?
This might be easier for me considering that I studied nutrition in school. I studied how food and its components affect the body when it's eaten, and the role it plays on the overall health outcome of an individual.
So, I am able to make my meals with affordable food items that I know will provide health benefits. I find that it requires much intentional efforts to look out for these products since it is easier to access food with low nutrient content.
However, the challenge I see with respect to this is that, most people think healthy food is 'expensive'. This might be true to some extent but not always.
This will go a long to improve our food choices and overall health.
How have you found or are you finding community in your profession?
I have had much connection with the general community, and other professionals in different Health sectors. I have had several nutrition education activities with different groups and I found that interesting because I got to share very practical ways of making healthy food choices.
There is always room for improvement, so the Black Health professionals can be a driving force in reducing risk factors for chronic diseases in the Black population. Considering that Blacks have high risk in developing diet related chronic diseases, it is only expedient that we come together to share knowledge.