PLANS Co‑op
Creating opportunities for African Nova Scotian Co-op students
Promoting Leadership in health for African Nova Scotians (PLANS) includes a high school co-op program that provides health career preparation and support to youth from African Nova Scotian and African Canadian communities. The initiative gives participants the opportunity to explore various health professions, engage in hands-on activities, connect with mentors, and learn about admission pathways to post-secondary health programs. It also provides the students an opportunity to connect with other youth who share similar goals of entering health programs. The co-op program provides students with an academic credit for their participation as well as a scholarship to apply toward future learning.
Sydney Mogae,Co-op Coordinator Citadel High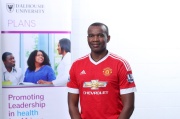 "PLANS takes a very practical, culturally competent approach to exposing students to a variety of mentors and careers in the health care system. The program aligns well with HRCE's goals of providing enhanced support and opportunities for students from communities who have faced systemic racism. PLANS provides students with an outstanding, experiential opportunity to broaden their knowledge of career options with a group of fellow ANS students in a welcoming learning environment."
Beyonca Payne, past participant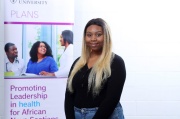 "Although I was in grade 12, I was never exposed to all of my career options, I wasn't aware of how to apply for universities and was scared because I wasn't prepared. I joined the PLANS co-op to explore more career opportunities mainly at Dalhousie because I've always wanted to attend that school; it is my dream school. I was grateful to explore so many options but having the presentation for psychology really was the highlight of the whole experience. I enjoyed it so much because I was able to fully discover what I wanted to do."
PLANS High School Co-op is proudly supported by:

If you, or someone you know, is interested in participating in the PLANS Co-op Program please contact PLANS@dal.ca.