Jennifer

Szerb

,

MD, FRCPC
Professor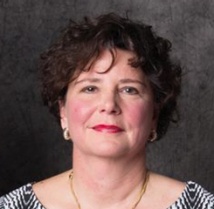 Email:
jennifer.szerb@nshealth.ca
Phone:
902-473-2331
Research Topics:
Verification of ultrasound guided regional anesthesia techniques with gross and microscopic anatomy
Testing the clinical efficacy of new block techniques
Acute pain
Administrative Role
Chair, Departmental Promotions Committee
Education
MD (Dalhousie University,1984)
Family physician (14 years)
Canadian College of Family Physicians Certificate (1997)
Residency, anesthesia (Dalhousie University, 1999-2003)
Fellowship, regional anesthesia (Ottawa Hospital, 2003-04)
Diploma, European Society of Regional Anesthesia (2018)
Interests
Global health – Actively involved over the past 10 years in support the Canadian Anesthesiologists' Society International Education Foundation, the goal being to provide safe anesthesia and perioperative care globally; multiple visits to Rwanda, Bolivia and Guyana
Increasing awareness of the harms of opioid misuse – Lead for the Nova Scotian Chapter of Doctors Against Tragedies, a Nova Scotia public awareness campaign to engage youth and young adults in conversations about street drugs
Educating family physicians to improve the perioperative care of patients across Nova Scotia
Selected Publications
Retter S, Szerb JJ, Kwofie K, Colp P, Sandeski R, Uppal V (2019). Incidence of sub-perineural injection using a targeted intracluster supraclavicular ultrasound-guided approach in cadavers. British journal of anaesthesia. PubMed ID: 30916000.
Szerb JJ, Greenberg JL, Kwofie MK, Baldridge W, Sandeski R, Zhou J, Wong K (2015). Histological Confirmation Of Needle Tip Position During Ultrasound-Guided Interscalene Block: A Comparison Of Intraplexus And Periplexus Approach. Canadian Journal of Anesthesia, 62, 1295-302. PubMed ID: 26335906.
Selected Teaching Achievements
Year in Review – Top Regional Anesthesia Articles 2013-14. Multiple USRA Workshops.