Jonathan

Bailey

,

MD, MSc (CIP), FRCPC, EDRA
Assistant Professor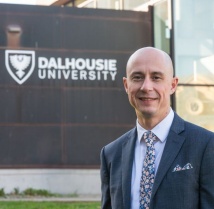 Email:
jon.bailey@dal.ca
Research Topics:
Regional anesthesia techniques
Pain management
Economic evaluation
Administrative Roles
Member, Global Health Office of Anesthesia, Advisory Committee
Member, Anesthesia Wellness Committee
Education
Fellowship, regional anesthesia (Dalhousie University)
MSc, Epidemiology and Community Health (Dalhousie University)
Residency, anesthesia (Dalhousie University)
Residency, general surgery (Dalhousie) University)
MD (University of Saskatchewan)
BA, Psychology (University of Saskatchewan)
Selected Publications
Bailey JG, Uppal V. Curb your enthusiasm: The raptir could bite! ASRA News 2019. Available from https://www.asra.com/asra-news/article/179/curb-your-enthusiasm-the-raptir-could-bi.
Tansley G, Bailey JG, Gu Y, Murray M, Livingston P, Georges N et al. Efficacy of surgical simulation training in a low‐income country. World Journal of Surgery 2016; 40: 2643–2649. PubMed ID: 27250083.
Bailey JG, Davis PJ, Levy AR, Molinari M, Johnson PM. The impact of adverse events on health care costs for older adults undergoing nonelective abdominal surgery. Canadian Journal of Surgery. 2016;59(3):172–179. PubMed ID: 26999476.
Bailey JG, Hayden JA, Davis PJ, Liu RY, Haardt D, Ellsmere J. Robotic versus laparoscopic Roux-en-Y gastric bypass (RYGB) in obese adults ages 18 to 65 years: a systematic review and economic analysis. Surgical Endoscopy 2014; 28(2): 414-426. PubMed ID: 24196545.
Selected Teaching Presentations
Livingston P, Mossenson A, Bailey JG, Middleton S, Whynot S, & Barnbrook J. (2019) Vital Anesthesia Simulation Training (VAST) Facilitator & Participant Courses. Whitehorse, YK.
Kwofie K, Uppal V, Szerb J, Sodhi P, & Bailey JG. (2019) Ultrasound Guided Regional Anesthesia.  Dalhousie University, Halifax, NS.
Bailey JG & Irakose A. (2019) Ultrasound guided nerve blocks: Upper and Lower Limb. Zero Pain Rwanda Conference, Huye, Rwanda.
Service & Activity
Zero Pain Rwanda – Pain Conference. Organizing Committee Member.
Bethune Round Table – Global Surgery Conference. Communications Committee Co-chair.
Canadian Anesthesiologists' Society International Education Fund (CASIEF). Volunteer.