M. Kwesi

Kwofie

,

MD, FRCPC
Associate Professor; Director, Regional Anesthesia & Acute Pain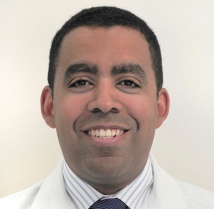 Email:
kwesi@Dal.Ca
Phone:
902-473-2331
Research Topics:
Regional Anesthesia
Brachial Plexus Block
Ultrasound Guided Block
Nerve Block
Acure Pain
Education:
Fellowship, Regional Anesthesia (New York School of Regional Anesthesia)
Residency, Anesthesia (Dalhousie University)
MD (University of Ottawa)
BSc (University of Western Ontario)
Research and clinical interests:
Perioperative acute pain medicine, peripheral nerve blockade, post-injury coagulopathy,
pheochromocytoma, medical education and global health
Selected publications:
Histological confirmation of needle tip position during ultrasound-guided interscalene block: a randomized comparison between the intraplexus and the periplexus approach. Szerb J, Greenberg J, Kwofie K, Baldridge W, Sandewski R, Wong K. Accepted for publication in Canadian Journal of Anesthesia.
Standard approaches for upper extremity nerve blocks with an emphasis on outpatient surgery. Kwofie K, Shastri U, Vandepitte C. Curr Opin Anaesthesiol. 2013 Aug;26(4):501-8.
Continuous interscalene block in patients having outpatient rotator cuff repair surgery: a prospective randomized trial. Salviz EA1, Xu D, Frulla A, Kwofie K, Shastri U, Chen J, Shariat AN, Littwin S, Lin E, Choi J, Hobeika P, Hadzic A. Anesth Analg. 2013 Dec;117(6):1485-92.
Fascia lliaca Block for Analgesia After Hip Arthroplasty: A Randomized Doubleblind, Placebo-controlled Trial. Shariat AN, Hadzic A, Xu D, Shastri U, Kwofie K, Gandhi K, McCally CM, Gratenstein K, Vandepitte C, Gadsden J, Unis D. Reg Anesth Pain Med. 2013 May-Jun;38(3):201-5.
The Effects of Ultrasound Guided Adductor Canal Block Versus Femoral Nerve Block on Quadriceps Strength and Balance and Fall Risk: A Blinded Randomized Controlled Trial of Volunteers Kwofie MK, Shastri U, Gadsden J, Sinha S, Abrams J, Xu D, Salviz A. Reg Anesth Pain Med. 2013 Jul-Aug;38(4):321-5
Selected research studies (ongoing):
Incidence of subepineurial injection with ultrasound-guided supraclavicular brachial plexus block in cadavers. Kwofie MK, Szerb J, Prabhakar C, Baldridge W, Sandewski R.
A retrospective study of primary total knee arthroplasty and multimodal analgesic methods on postoperative opioid requirements and outcomes. Kwofie K, Philip G, Watton D.
Post-operative quality of life assessment for different anesthesia techniques for arthroscopic shoulder surgery. Hadzic A, Gadsden J, Xu D, Shastri U, Kwofie K, Salviz A.
Biography:
Dr. Kwesi Kwofie is an assistant professor of anesthesia at Dalhousie University and director of regional anesthesia and acute pain at the QEII Health Sciences Centre. He also practices general and obstetric anesthesia. As an assistant professor, Dr. Kwofie teaches medical students and residents at Dalhousie and has presented at various national and international venues.
Selected awards and honours:
PARI-MP Resident Well Being Award (2009)
Aesculapian Society Award (2006)
Heart and Stroke Foundation Summer Scholarship (2003)
Selected memberships/service & activity:
Member, CDHA Research Ethics Board (2014 to present)
Member, Dalhousie Anesthesia Residency Admissions Committee (2015)
Mission to Haiti, Project Broken Earth (2015)
Member, Dalhousie Anesthesia Residency Admissions Committee (2010)
Chief resident, Dalhousie Anesthesia (2010 - 2011)