William

Gallacher

,

MD, FRCPC
Professor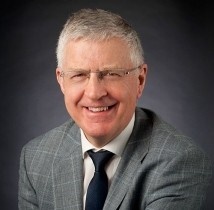 Email:
wgall@dal.ca
Phone:
902-473-3486
Mailing Address:
Suite 377, Bethune Bldg, 1276 South Park Street
Halifax, Nova Scotia B3H 2Y9

Research Topics:
Education
Anesthesia Fellowship (University of Toronto)
Bachelor of Medicine and Bachelor of Surgery (Glasgow Royal Infirmary, United Kingdom)
Professional interests
Dr. Gallacher's clinical time is split between critical care and anesthesia. He is interested in the development of echocardiography in the perioperative period and in critical care. Dr. Gallacher's practice includes transesophageal echocardiography in cardiac surgery. Teaching interests include simulation and critical care ultrasound especially echocardiography.
Selected publications
Arntfield R, Millington S, Ainsworth C, Arora R, Boyd J, Finlayson G, Gallacher W, Gebhardt C, Goffi A, Hockman E, Kirkpatrick A, McDermid R, Waechter J, Wong N, Zavalkoff S, Beaulieu Y. Canadian Recommendations for Critical Care Ultrasound Training and Competency. Canadian Respiratory Journal, November/December 2014, Volume 21 Issue 6: 341-345.
Selected teaching achievements or presentations
Dr. Gallacher has been involved with the ACES simulation course from its inception till present. He is currently involved in ACES echocardiography teaching.