Paul

Hernandez

,

MDCM, FRCPC
Division head/chief, Professor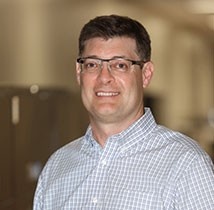 Division of Respirology
,
Department of Medicine
Email:
paul.hernandez@nshealth.ca
Phone:
902-473-6611
Fax:
902-473-6202
Mailing Address:
Division of Respirology
QEII - Halifax Infirmary Site
1796 Summer Street
Suite 4458 Halifax Infirmary
Halifax, NS B3H 3A7

Research Topics:
respirology
COPD
asthma
pulmonary rehabilitation
respiratory physiology
pulmonary hypertension
clinical practice guidelines
Education
FRCPC (Respirology)
FRCPC (Internal Medicine)
MDCM (McGill University)
BSc (Dalhousie University)
Biography
Dr. Hernandez is Head/Chief, Division of Respirology and Medical Director of the Pulmonary Rehabilitation Program and Medical Intermediate Care Unit (QEII Health Sciences Centre). He is co-chair of COPD Clinical Assembly (Canadian Thoracic Society) and of the adult respirology examination committee (Royal College of Physicians and Surgeons of Canada).
Research interests
Dr. Hernandez' main clinical and research areas of interest are COPD, pulmonary rehabilitation, pulmonary hypertension and clinical practice guidelines. He is an accomplished clinical investigator who holds grant and industry funding.
Selected publications
Camp PG, Hernandez P, Bourbeau J, Kirkham A, Debigare R, Stickland MK, Goodridge D, Marciniuk DD, Road JD, Bhutani M, Dechman G. Pulmonary rehabilitation in Canada: A report from the Canadian Thoracic Society COPD Clinical Assembly. Can Respir J 2015; 22:147-152.
Saunders TJ, Dechman G, Hernandez P, Spence JC, Rhodes RE, McGannon K, Mundle S, Ferguson C, Bourbeau J, Maltais F, Marciniuk DD, Camp PC, Blanchard C. Distinct trajectories of physical activity among pulmonary rehabilitation patients with COPD. COPD: J of COPD. Posted online, 16 March 2015.
Tan WC, Sin DD, Bourbeau J, Hernandez P, Chapman KR, Cowie R, FitzGerald JM, Marciniuk DD, Maltais F, Buist AS, Road J, Hogg JC, Kirby M, Coxson H, Hague C, Leipsic J, O'Donnell DE, Aaron SD, CanCOLD Collaborative Research Group. Characteristics of COPD in never-smokers and ever-smokers in the general population: results from the CanCOLD study. Thorax Online First, published June 5, 2015; 10.1136/thoraxjnl-2015-206938.
Hernandez P, Balter MS, Bourbeau J, Chan CK, Marciniuk DD, Walker SL. Canadian practice assessment in chronic obstructive pulmonary disease: Respiratory specialist physician perception versus patient reality. Can Respir J 2013; 20:97-105.
Marciniuk D, Hernandez P, Balter M, Bourbeau J, Chapman KR, Ford GT, Lauzon JL, Maltais F, O'Donnell DE, Goodridge D, Strange C, Cave AJ, Curren K, Muthuri S for Canadian Thoracic Society COPD Clinical Assembly Alpha-1 Antitrypsin Deficiency Expert Working Group. Alpha-1 antitrypsin deficiency targeted testing and augmentation therapy: a Canadian Thoracic Society clinical practice guideline. Can Respir J 2012; 19(2):109-116.
Service & activity
Co-Chair, COPD Clinical Assembly, Canadian Thoracic Society (2011–2016)
Executive Committee, Joint CTS/ACCP Clinical Practice Guideline "Prevention of acute exacerbation of COPD", Canadian Thoracic Society (2012–2015)
Canadian Respiratory Research Network, Canadian Lung Association (2013–2016)
Co-Chair, Scientific Organizing Committee, Canadian Respiratory Conference (2016)
Chair, Respirology stream, Organizing Committee Atlantic Respirology and Critical Care Conference (2010–2015)
Medical Advisory Board, Lung Association of Nova Scotia (2000–2015)
Selected awards & honours
Department of Medicine Excellence in Medical Education Award (2011)
Department of Medicine Faculty Research Award (2004)