Stories
»
Go to news main
Appointment of Head
Posted by
Office of the Dean
on February 28, 2019 in
News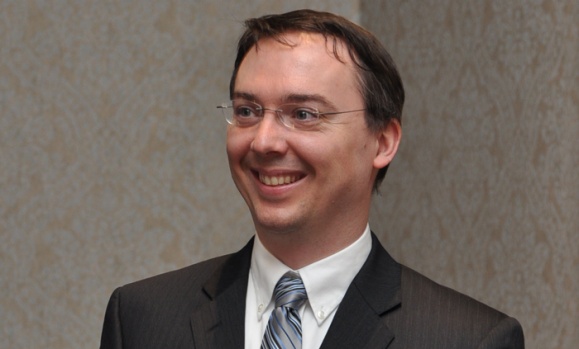 We are pleased to announce the appointment of Dr. James Clarke as the Head of the Department of Diagnostic Radiology for Dalhousie University and Central Zone, Nova Scotia Health Authority. The five-year appointment is effective July 1st, 2019 and is subject to approval by the Dalhousie and the Nova Scotia Health Authority (NSHA) Boards of Governors.
 
Dr. Clarke has been a practicing cardiac radiologist and nuclear medicine physician in Dalhousie University's Department of Diagnostic Radiology since completing his fellowship in Cardiac Radiology in 2008.
 
Since 2009, he's served as Director for the Nuclear Medicine residency program and had been serving as the Associate Head of the Department of Diagnostic Radiology prior to his appointment.
 
An associate professor in the Department of Diagnostic Radiology, Dr. Clarke has led the Nuclear Medicine program through two successful accreditation surveys and is active in the development of the Competence by Design framework for the specialty of Nuclear Medicine. His recent academic efforts have been focused on developing tools for assessment of Entrustable Professional Activities for residents in diagnostic imaging programs.
 
Dr. Clarke has also served as Associate Chief of the Department of Diagnostic Imaging for the Central Zone of the Nova Scotia Health Authority and Site Chief for the QEII. In this capacity, he was responsible for overseeing the launch of the Section of Emergency Radiology.
 
Dr. Clarke has taken on numerous academic and administrative roles, including having served as an accreditor for the Royal College of Physicians and Surgeons of Canada, as a representative on the board of directors of the Canadian Medical Association, as president of the Canadian Association of Interns and Residents, and as co-chair of the Doctors Nova Scotia Fee Committee. He is also a past president of the Nova Scotia Association of Radiologists.
 
In announcing Dr. Clarke's appointment, we would like to thank Dr. David Barnes, who has served as Department Head since 2009. We appreciate Dr. Barnes' strong leadership over the past 10 years, and know that under his stewardship, the Department has greatly advanced its academic and clinical contributions and strategic goals.