Stories
»
Go to news main
Department Head Update
Posted by
Dr. James Clarke
on December 12, 2019 in
News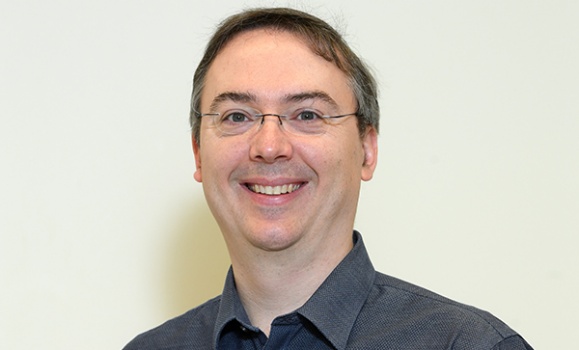 Greetings everyone,

As the holiday season approaches, I wanted to take the opportunity to update everyone on the activities of the department over the last few months and give a glimpse of what lies in store for the winter.

Since taking over from Dr. Barnes, the learning curve has been steep but there has been plenty of help along the way. Special thanks to Sherry Wilson for helping with the transition – without her I would be well and truly lost.

A number of people have stepped into new leadership roles within the clinical and academic departments and I want to thank them for their commitment:
Academic
Dr. Daria Manos in the new position of Associate Head, Education and has taken on oversight of the educational programs in the department alongside Margaret Garnier and Melissa MacLeod.
Dr. Jennifer Payne has assumed the role of Associate Head, Research taking over in a slightly different capacity from her predecessor, Dr. Matthias Schmidt, who ably served as Research Director for the department.
Dr. Ash Wiley was named Program Director for the Nuclear Medicine Residency Program and is working through the opportunities and challenges of implementing Competence by Design.
Dr. Heather Curtis is the new Assistant Program Director for the Diagnostic Radiology Residency Program and will also be focussing her attention on the program's move towards Competence by Design.
Dr. Tahani Ahmad has taken on a role as Research Coordinator at the IWK.
Dr. Gillian Clarke assumed the position of Site Lead for Saint John for the Radiology Residency Program.
On the clinical front:
Dr. Michael Rivers-Bowerman has taken the reins of the Quality Committee from Dr. Jamie Fraser and is looking towards the implementation of M+M style case rounds for the department.
Dr. Erin Efford has assumed the role of CT Modality Lead and Dr. Sharon Clarke has assumed the role of US Modality Lead. They will be helping with policy development and representation of Central Zone on the provincial modality committees.
It would be an understatement to say that things are a little uncertain in the Nova Scotia environment at the moment. Tim Guest, the VP in charge of the provincial DI program, was removed from his position somewhat suddenly and a new organizational structure has been set forward. It is not currently clear how the provincial DI program sits within this new structure or if it will exist at all. For this reason, the anticipated clinical strategic planning process has been put on hold until there is more clarity. Susan Delaney, the Senior Director for Diagnostic Imaging for the provincial program is retiring at the end of 2019 and we wish her a relaxing retirement after her more than 40 years of service in Diagnostic Imaging. I am hoping to learn soon who will be stepping into the Senior Director's role as the NSHA organizational structure evolves.

Aside from the regular business of running three residency programs, several fellowships and a growing undergraduate medical education program, the big change coming down the educational pipeline is the implementation of Competency by Design for the residency programs. Nuclear Medicine is anticipating a formal launch in July of 2020 and will be soft-launching some assessment tools and educational structures in January to get faculty some practice ahead of time. Diagnostic Radiology is in the process of developing their new framework with an expected launch date of either July 2021 or 2022. This is an exciting opportunity to improve our programs and engage in educational research and scholarship and I am looking forward to seeing this educational opportunity successfully roll out in our department.

On the research front, a few new initiatives have taken place and are in the planning stages. Dr. Tahani Ahmad ran an Introduction to Research Methods course for the residents during one of the academic half days and this was very well received by the participants. Dr. Payne is planning a session to give faculty the opportunity to present research and quality assurance ideas to residents in a rapid-fire "3 minutes, 3 slides" format to let them know what opportunities are available. The first session will happen in February with a plan to see this repeated in September on an annual basis going forward.

Dr. Payne, Dr. Manos and I are in the midst of organizing an Academic Strategic Planning Session which we hope to run in the spring of 2020 – stay tuned for updates as the plans start to crystalize.

Knowing that reading walls of text can try the patience of the most enthusiastic reader, I will end my update here. 2019 has been a year with a lot of changes, and this includes only some highlights; however, I know that I have omitted many more exciting activities that are underway. Be safe in your travels and I wish you all the best for the upcoming holidays, and look forward to what our department will do in 2020.

Cheers,

James Clarke, MD, FRCPC
Head, Department of Diagnostic Radiology
Dalhousie University
Zone Chief, Department of Diagnostic Imaging
Central Zone, Nova Scotia Health Authority