Stories
»
Go to news main
Threat Prediction from Schemas as a Source of Bias in Pain Perception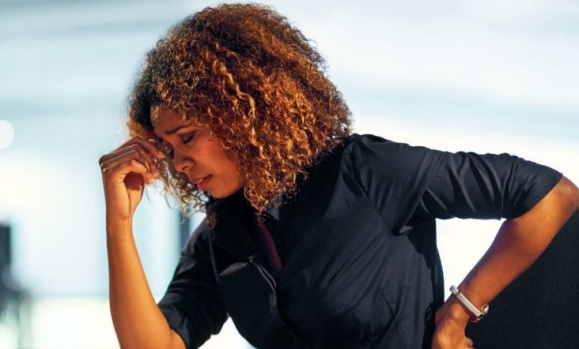 Dr. Steven Beyea published pape on bias in pain perception. See full text.
Abstract
Our sensory impressions of pain are generally thought to represent the noxious properties of an agent but can be influenced by the predicted level of threat. Predictions can be sourced from higher-order cognitive processes, such as schemas, but the extent to which schemas can influence pain perception relative to bottom-up sensory inputs and the underlying neural underpinnings of such a phenomenon are unclear.
Here, we investigate how threat predictions generated from learning a cognitive schema lead to inaccurate sensory impressions of the pain stimulus. Healthy male and female participants first detected a linear association between cue values and stimulus intensity and rated pain to reflect the linear schema when compared with uncued heat stimuli.
The effect of bias on pain ratings was reduced when prediction errors (PEs) increased, but pain perception was only partially updated when measured against stepped increases in PEs. Cognitive, striatal, and sensory regions graded their responses to changes in predicted threat despite the PEs (p < 0.05, corrected). Individuals with more catastrophic thinking about pain and with low mindfulness were significantly more reliant on the schema than on the sensory evidence from the pain stimulus.
These behavioral differences mapped to variability in responses of the striatum and ventromedial prefrontal cortex. Thus, this study demonstrates a significant role of higher-order schemas in pain perception and indicates that pain perception is biased more toward predictions and less toward nociceptive inputs in individuals who report less mindfulness and more fear of pain.
SIGNIFICANCE STATEMENT 
This study demonstrates that threat predictions generated from cognitive schemas continue to influence pain perception despite increasing prediction errors arising in pain pathways. Individuals first formed a cognitive schema of linearity in the relationship between the cued threat value and the stimulus intensity. Subsequently, the linearity was reduced gradually, and participants partially updated their evaluations of pain in relation to the stepped increases in prediction errors. Individuals who continued to rate pain based more on the predicted threat than on changes in nociceptive inputs reported high pain catastrophizing and less mindful-awareness scores. These two affects mapped to activity in the ventral and dorsal striatum, respectively. These findings direct us to a significant role of top-down processes in pain perception.